Rosso is a bit of an institution in Manchester. Standing tall at the top of King Street, it has stood the test of time by outlasting other operators who opened on the same stretch but unfortunately couldn't survive the street's gloomy downturn a few years ago.
However, the establishment now stands along from the fantastic El Gato Negro which livened the street back up a few years ago, tempting other operators to follow suit. Tast, Kala, Flight Club and neighbouring Arcane and Wood & Co have all proved there is life in the old dog (King Street) after all.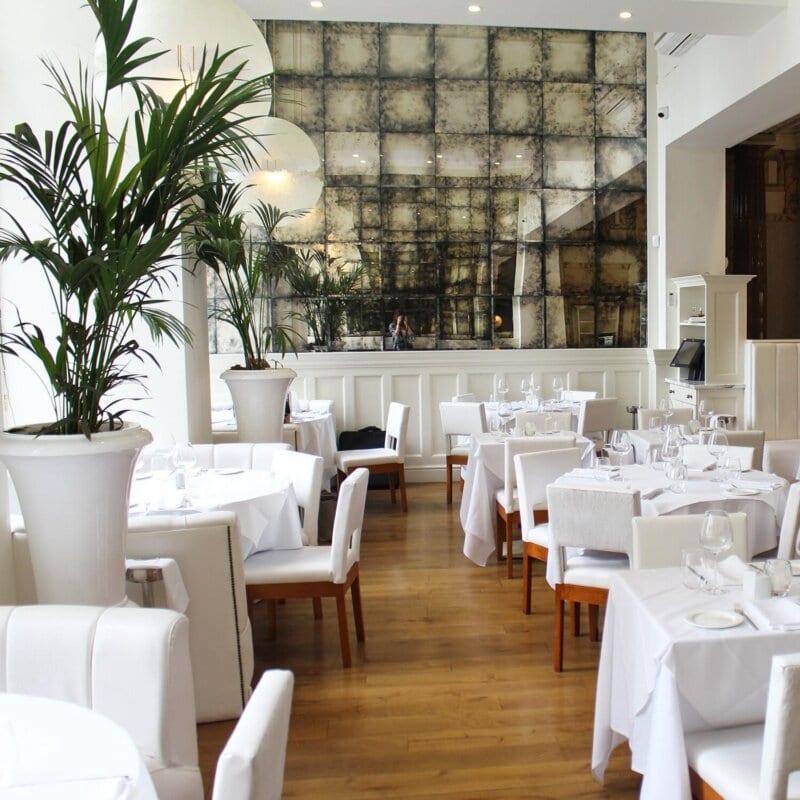 Rosso is co-owned by Rio Ferdinand, the Manchester United football legend and fashion powerhouse family The Kamani's - suggesting why the establishment has always been a celebrity haunt and one of the go to special occasion staples in the city.
As we arrive, we are greeted by the pristinely groomed and wonderfully welcoming host, who takes our rain soaked coats and leads us to the bar for a swift pint before heading to our table - which is tucked right away in the corner. Perfect.
Before we get carried away and order a garlic bread and a carbonara to share (standard), we remember we're there to try their new menu (the first shake up in a couple of years) and we ask for some suggestions from our ace server Stefan.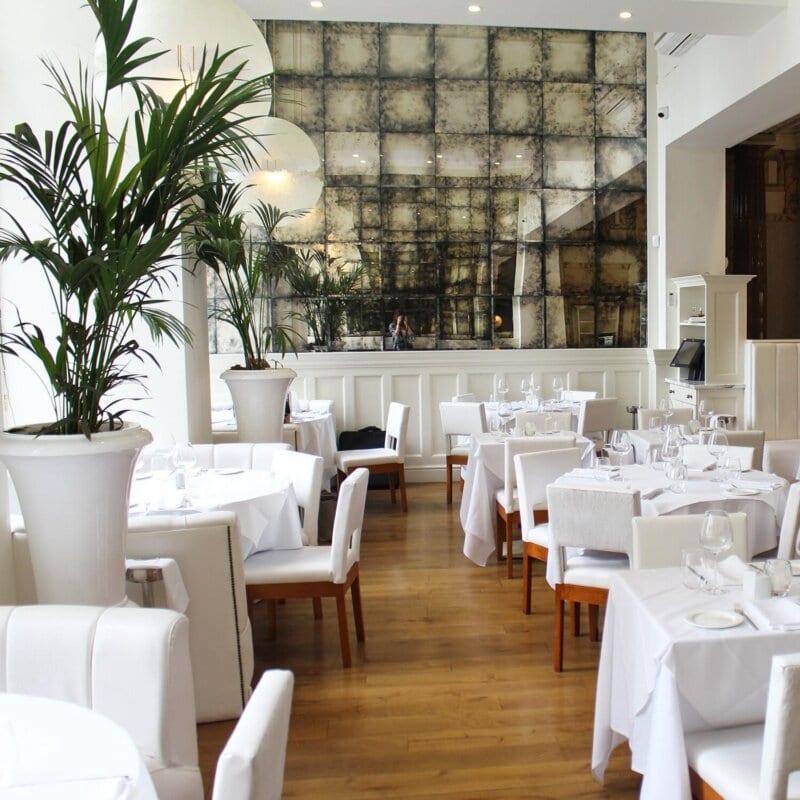 Not satisfied that our order of a starter each will be enough, he brings us four starters just so we can try a range and marvel at how genuinely spectacular the new dishes are.
The stand out dishes were the Burrata, deliciously oozy and creamy with a hint of saltiness sat next to a healthy portion of prosciutto, perfectly cured and over all a real treat; the next was the Prosciutto Di Anatra Con Coscia Confit, described on the menu as 'Yorkshire duck "ham" cured with foraged herbs and Indonesian long pepper, crispy shredded confit duck leg parcels and fresh cherry reduction, which translates to us mere mortals as a pastry parcel of ham and duck deliciousness. We both agreed that we could have eaten about 10 of them.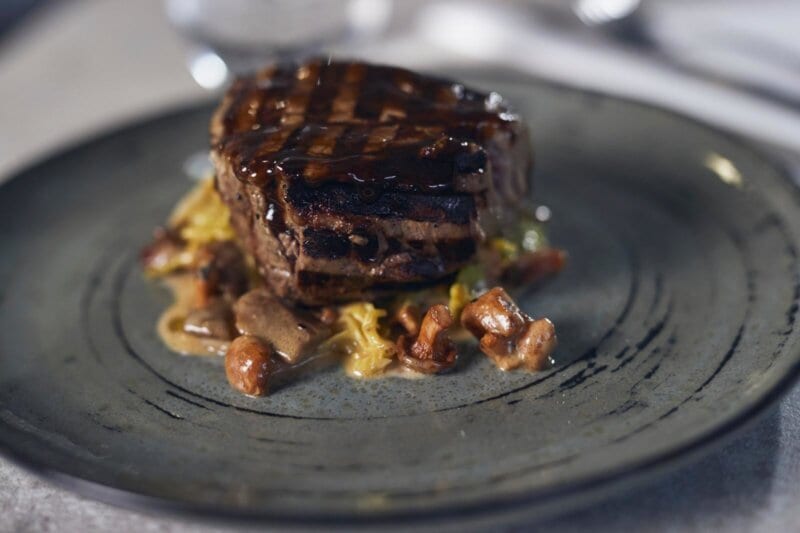 Whilst we were completely and utterly stuffed, our mains soon followed. I opted for the venison which was beautifully pink and served with mash and gravy (smoked mashed potatoes, coal-roasted carrot purée and a juniper reduction). It is fair to say that Rosso does not shy away from giving generous portions. My fella went for the Agnolotti Di Pollo Con Tartufo Nero (Chicken and black truffle pasta with chicken broth and crispy chicken skin) and it was a standout. The pasta was nothing short of perfection, really showcasing how pasta done properly is one of the finest things you can eat - and a far cry from the store cupboard penne that get us through the last few days of the month before pay day.
Showing their true Italian hospitality, we were presented with a third main and 7th plate of food overall (by this point the food coma had well and truly set in). Atlantic butter-poached lobster salad with roasted red peppers, lemon basil and grilled baby gem lettuce, from the chef, as we just had to try it. And my god we were glad we did. What an absolute treat. The kind of dish that you would go to Rosso for; sumptuous, fancy and totally Instagrammable.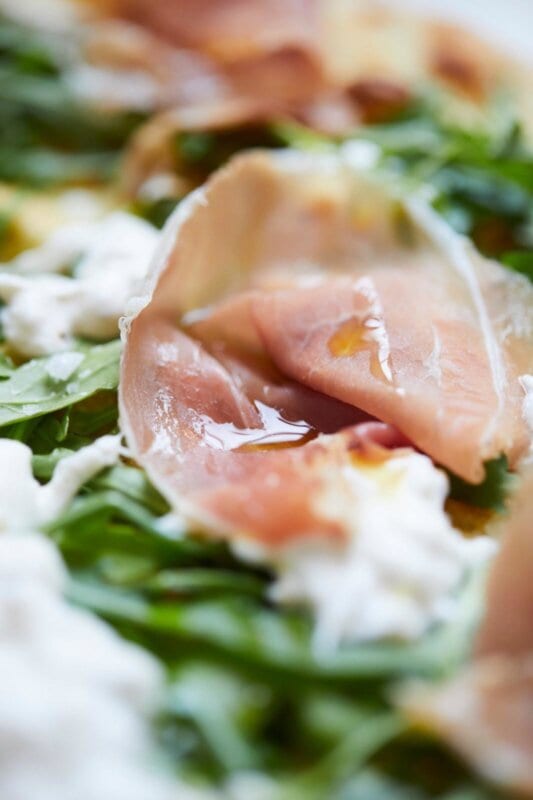 So in short, you can't fault anything at Rosso. The food, the service and hospitality shows that there is as much substance as there is style and it's evident why they have become an institution. You walk in and you immediately feel like a regular, so I imagine you kind of end up becoming one.
Take a look at their new menu here, we urge you to go and try it.