The RSPCA have issued a warning to dog owners after a 'fit and healthy' dog died after being taken for a walk in the sun.
Temperatures have soared over the past few days, and people are being asked to stay vigilant when it comes to their pets.
The five-year-old dog sadly died after catching heatstroke on Wednesday, July 24th. It happened at 9am, and it was only 21C at the time.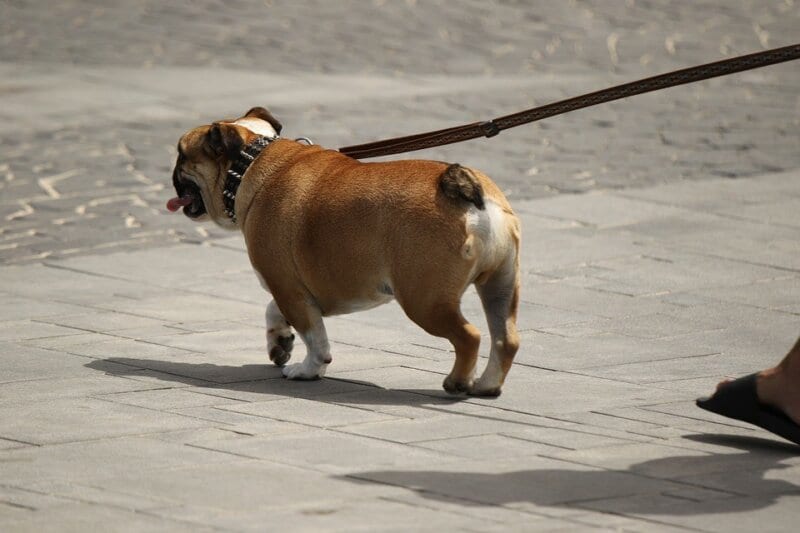 After the incident, which happened in Altrincham, Trafford, the RSPCA have reminded people of the dangers of taking pets for a walk in the heat.
The local Altrincham RSPCA branch say people have been spotted walking their dogs at the hottest times of the day, despite warnings about the danger, and that between Monday and Thursday they've had 729 calls about animals being left in the heat.
An RSPCA branch rep said:
"
This morning we were informed a local dog died of heat stroke after being taken on a walk at 9am when the temperature was 21 degrees. The dog was otherwise fit and healthy. Despite lots of warnings about the heat we still see dogs being walked to the shops, on the school run, or as soon as owners get in from work. We do understand the crucial nature of walking your dog, however please bear in mind that walking in high temperatures can cause serious and irreversible damage, and in some cases death.
There are several signs of heatstroke in dogs to look out for, including excessive panting, seizures, staggering, high body temperature, sticky or dry gums, bloody diarrhoea, vomiting, and their tongue going dark or bright red.