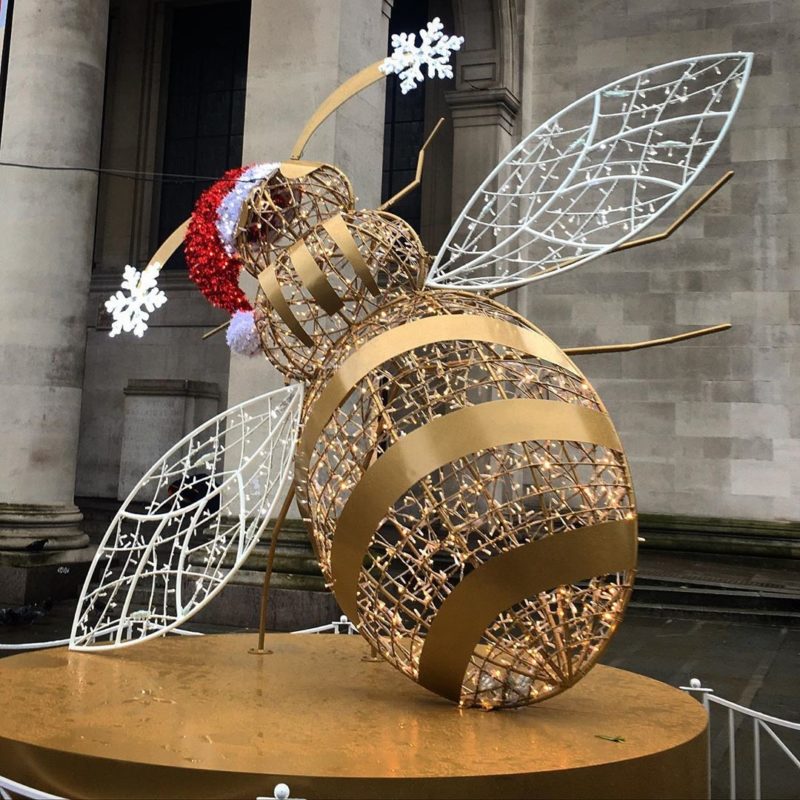 Someone has vandalised the Christmas bee and other decorations that light up St Peter's Square.
The light displays, which sit outside Manchester Central Library, have had the numbers 2025 drawn on them in permanent marker with what can only be described as the logo of climate change protest group Extinction Rebellion.
The photos of the graffiti were posted to Facebook by David Lawless, who said: "Why we can't have nice things... the work of Extinction Rebellion's "environmental warriors"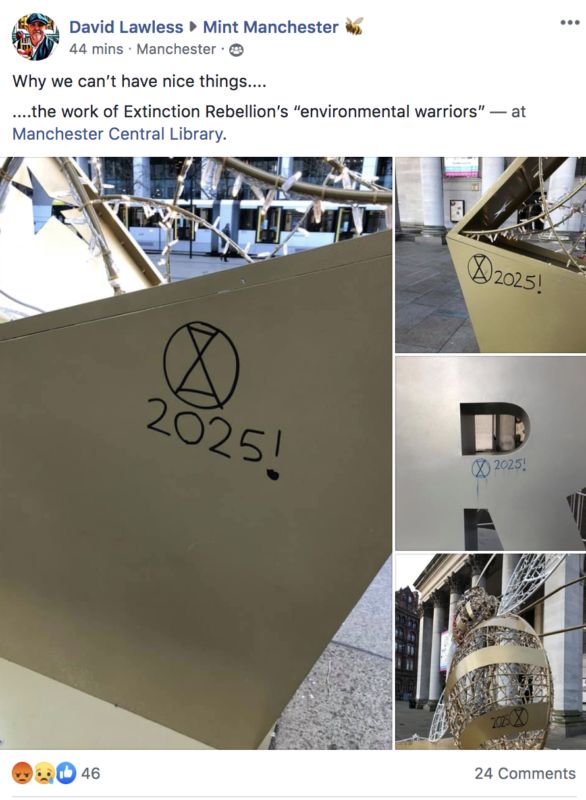 While it is not in doubt that the symbol used in the graffiti is the logo of Extinction Rebellion, it has not yet been confirmed if it was them that actually vandalised the Christmas decorations.
The post is currently receiving a lot of attention in our Facebook Group, Mint Manchester, with one commenter writing: "Wankers... would make them spend all of Christmas cleaning the streets."
Martin Heath, however, found the funny side, saying: "Oh I thought that was the Ben 10 logo..."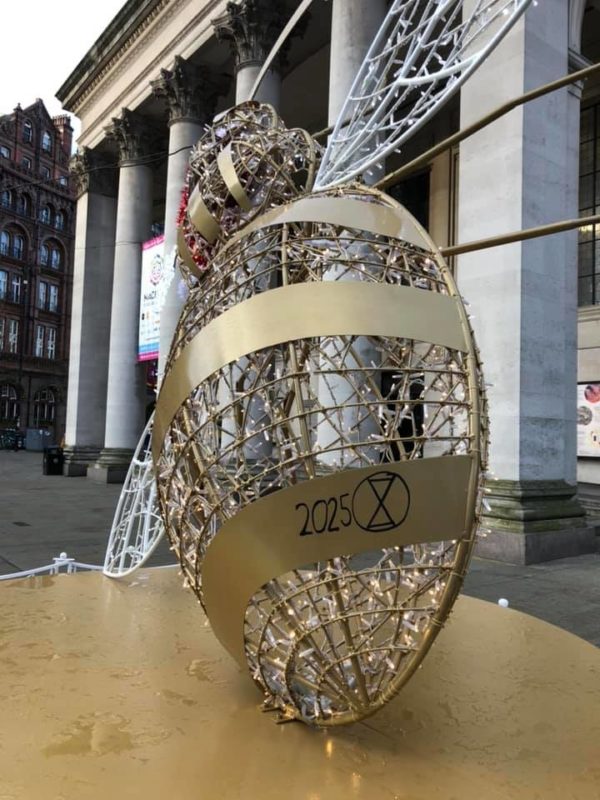 Regardless of who did it, Martin has a point, we can't have nice things in this day and age and vandalisation in Manchester is rife at the minute.
It's f***ing Christmas, guys.