This Wednesday, May 22nd, marks the two year anniversary of the Manchester Arena attack.
The city will never forget the twenty-two people who tragically lost their lives in the senseless act of violence back in 2017, at an Arianna Grande concert.
To commemorate the anniversary, a civic memorial service will take place at St Ann's Church on the 22nd.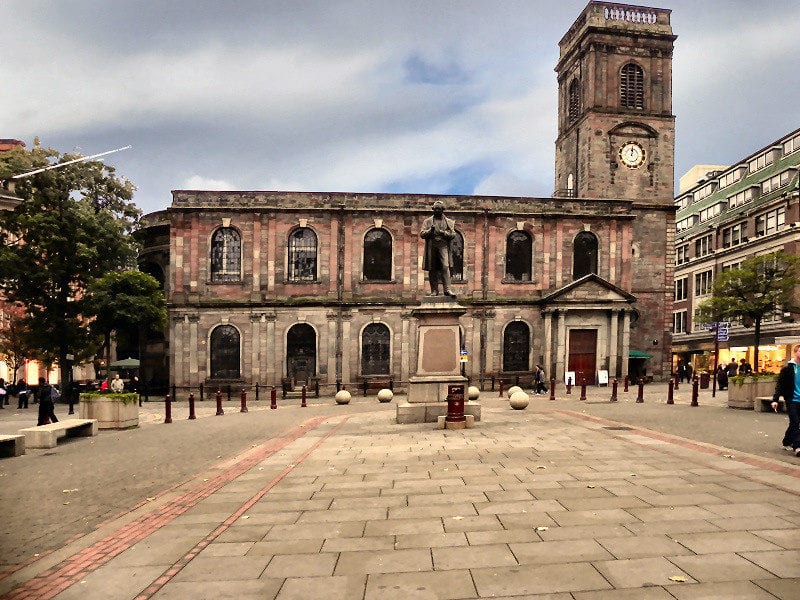 According to Manchester City Council, the special service will take place at 2pm on Wednesday, and although they acknowledge more people will want to attend, it's been agreed with the families that the service will be a personal one.
As such, it will be a private event for families who lost loved ones that tragic day, as well as those injured and representatives of emergency services that were first to respond.
While the first anniversary was marked with a series of high profile public events, the council says that after consultation with families they agreed this year's memorial will be more intimate.
Sir Richard Leese, Leader of Manchester City Council, said:
"
Manchester will never forget the terrible events of 22 May 2017 nor the remarkable display of unity and love which followed. Those who were killed and their loved ones, as well as all those left physically or mentally injured, have a place in our hearts not just on the 22 May but every day. The anniversary has a particular resonance but especially for the families who lost loved ones. As always, their views are paramount in our considerations. Everyone's experience of the terrible events of 22 May 2017 was different and we recognise and respect that others may wish to mark it in their own ways. We are also making progress towards a permanent physical commemoration in the city, a space which will be a focus for reflection and remembrance.
Bells will ring out from across the city at 10:31pm on Wednesday night - like last year - to commemorate the exact anniversary, with Manchester Town Hall, Manchester Cathedral and St Ann's Church joining in.
If you do want to pay your respects, Manchester Cathedral will be open throughout the day on Wednesday May 22nd and everyone is welcome to come and spend some time in quiet reflection - you'll be able to light a candle and spend time remembering those who died and everyone affected by the attack.