As summer shapes up to be an absolute disappointment weather-wise, at least there's still booze, good old reliable booze.
And Tesco have got a little something on offer that's going to brighten up Pornstar Martini fans' day, just in time for summer - if it ever actually arrives.
The supermarket is releasing pre-mixed cocktail boxes featuring Passion Fruit Martini and Flamingo Colada, with each box storing over two litres of the delicious booze.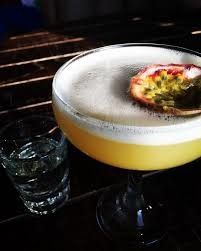 Tesco started selling £1.50 cans of the All Shook Up cocktails last year, and after their initial success they've upped their game to massive 2.25 litre boxes of the good stuff.
They'll only set you back £12, and if you top it up with a bit of Prosecco you've got yourself a Pornstar Martini for a fraction of the price you'd normally pay.
For more information and to buy yourself a box in the hope that the sun might one day appear, head over to the Tesco website.