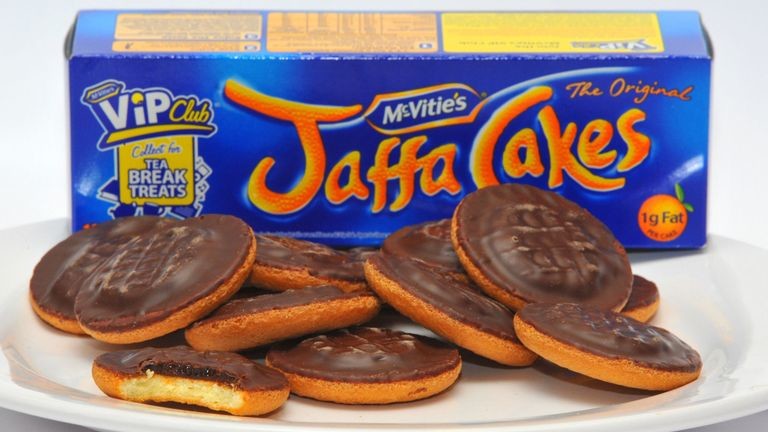 Stop what you're doing immediately and sit down, I've got some massive news for you.
Sitting? Sound. We all know that Jaffa Cakes are true god level snacks, and once you pop a pack of those bad boys there's no way you're leaving any behind.
Well Tesco have gone one better than a regular Jaffa, with their new massive Jaffa Cake pudding, currently selling for a bargain price.
Their huge version of the chocolate orange treat weighs in at a whopping 430g, and they're currently on offer for £1.50 - they'll set you back £2 after May 20th, which is still a great price.
According to the product description the cake is made up of:
"
Baked orange filling on a sponge base, topped with orange flavoured cream cheese mousse and flooded with a chocolate flavour topping.
Apparently the pudding serves six - I definitely wouldn't be sharing to be honest - and each portion comes in at 273 calories, so 1,638 if you scoff the lot.
You can pick one up online here, or at the frozen aisle of your nearest Tesco store.