News
The best boozy bottomless brunches to try in Manchester
From bottomless pie brunches to breakfast bahn mi, sushi and 'tipsy tapas' Manchester has so many boozy bottomless brunches to choose from
If you're looking for a great boozy bottomless brunch in Manchester, then look no further.
In Manchester, we love a good brunch like the best of them. Getting stuck into some free-flowing drinks with your friends around a table of food is a match made in heaven if you ask us.
To help you achieve your ultimate bottomless brunch goals, we've put together a list of some of our top spots in Manchester to help you find the right one for you – keep reading to discover our top picks.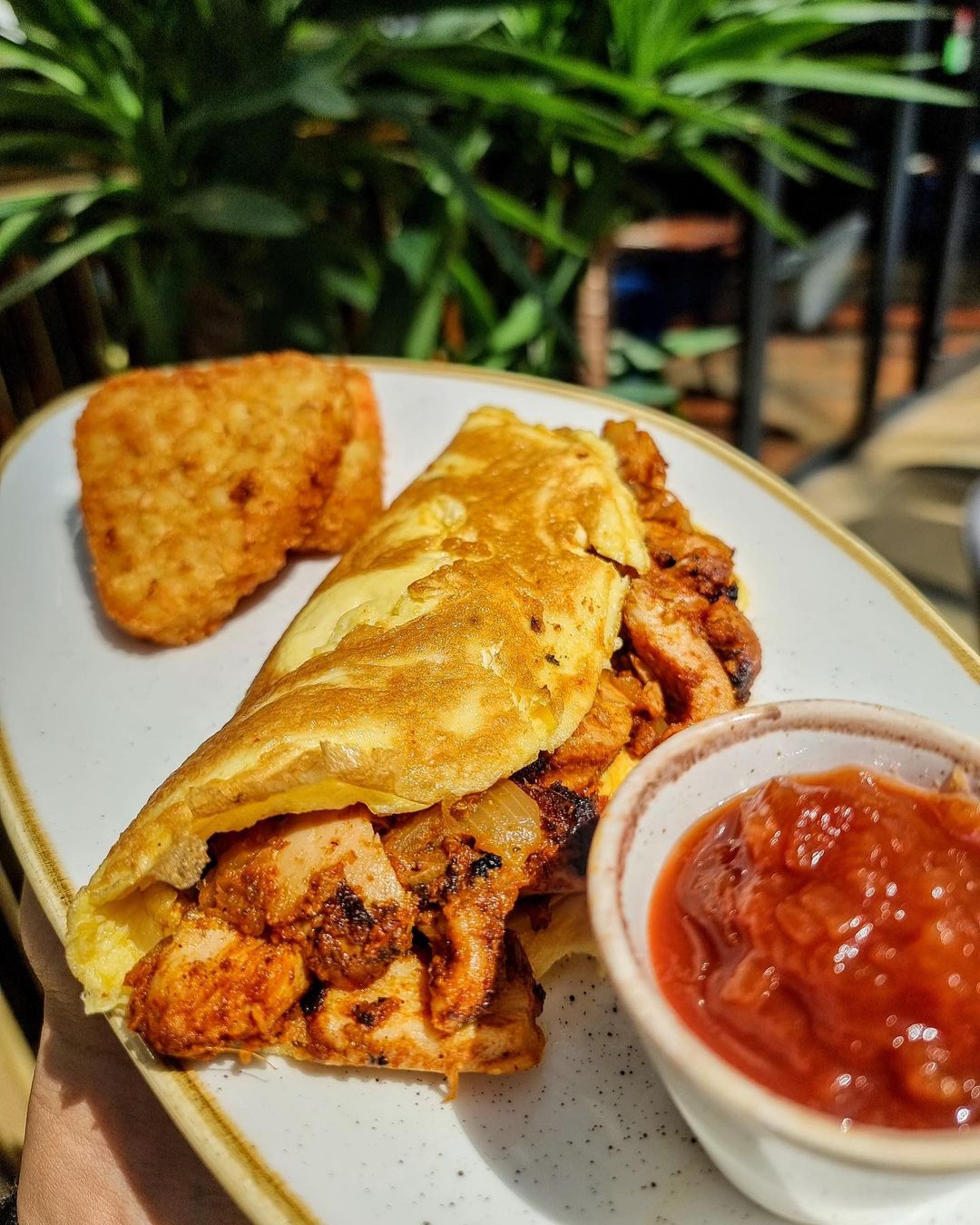 Manchester's best bottomless brunch #1: Delhi House Cafe
This Delhi-inspired bottomless brunch gives you 90 minutes of unlimited fizz, lager or cocktails plus a starter and a main at Delhi House Cafe in the Corn Exchange.
Think mouthwatering dish options like tandoori chicken tikka naan sandwich and chips, creamed chicken, or paneer Kathi rolls, plus free-flowing mango mimosas and singapore slings, fried avocado and more.
Costing £31.95 per head, it's available every Thursday to Sunday between 12 pm and 4 pm.
Manchester's best bottomless brunch #2: WowYauChow
Endless bao buns, salt and pepper specials and cocktails abound at WowYauChow's bottomless brunch in Altrincham. Billed as the 'first Chinese bottomless brunch in Manchester,' it's become quite the hit with locals for its Chinese street food dishes and Asian-inspired cocktails.
There are a few different options here to pick from, price-wise. Bottomless food costs £23, one lunch basket and bottomless drinks £28, or bottomless food and bottomless drinks for will se you back £33.
Manchester's best bottomless brunch #3: Tampopo
A Pan Asian bottomless brunch with katsu, pad thai, curry noodles and even dessert? Sign us up. With a choice of two or three courses, this is one of the most generous bottomless deals we've found in the city – giving you the choice of the whole menu.
The newest bottomless brunch on the block, Tampopo has just launched this brilliant offer with an introductory price of £34.95 for two courses or £37.95 for three.
Available between 12 – 5 pm every day, drinks available on the offer include the likes of prosecco, bellinis, and Singaporean Tiger beer. Or, if you really want to go all-out with the full Thailand experience, you can opt for some of their Full Moon party buckets to share instead.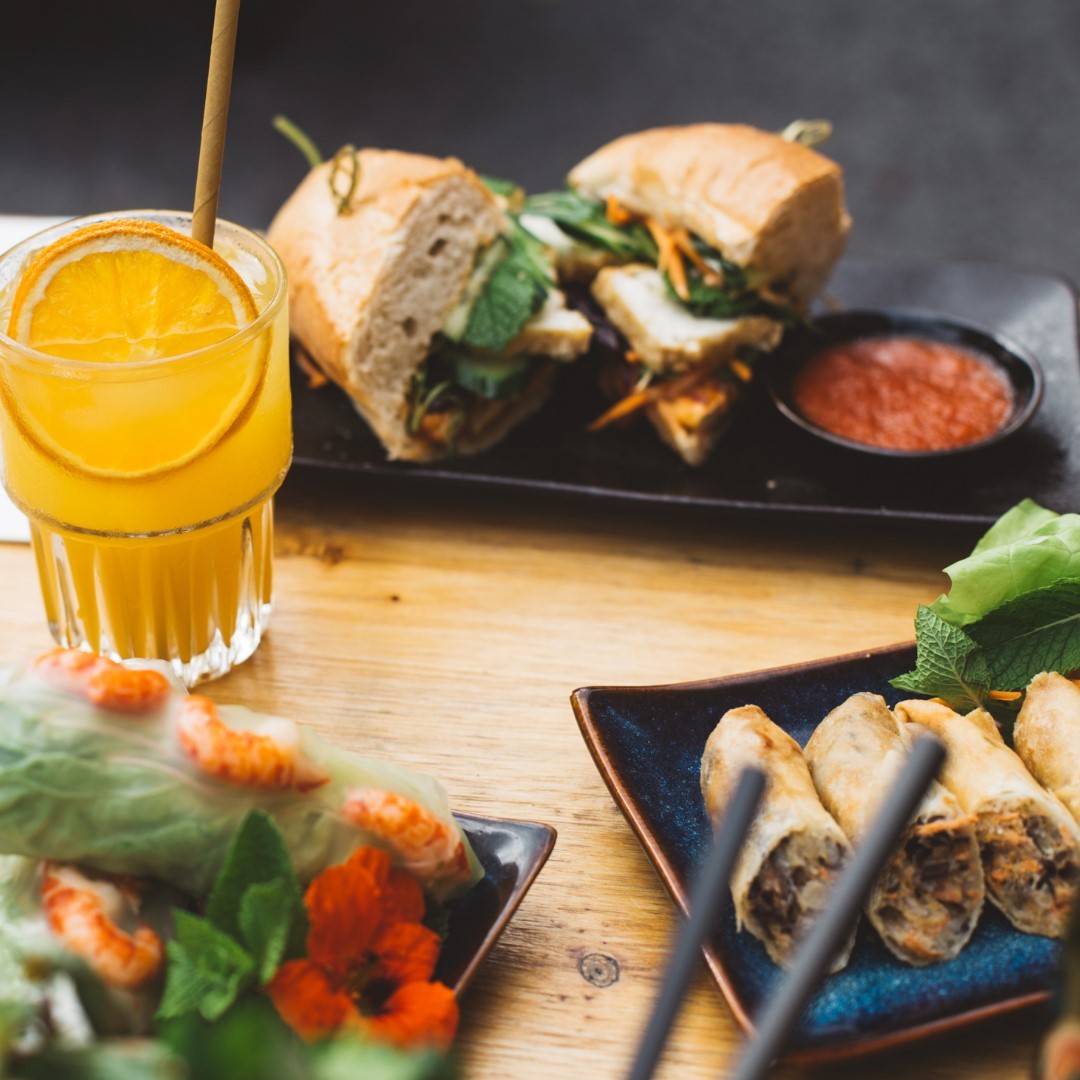 Manchester's best bottomless brunch #4: Nam
Vietnamese spot Nam on Ancoats' Cutting Room Square does boozy brunch with a difference. Think breakfast bahn mi (Vietnam's answer to a French baguette), salt and pepper hash browns, pandan waffles, tapioca pudding or spring rolls when it comes to your dishes.
Drinks choices, meanwhile, include prosecco, NAM's gin punch, a build your own spritz kit, or bottles of Tiger beer. The package must be purchased separately on top of your dish, giving you 90 minutes of unlimited bevs for just £20.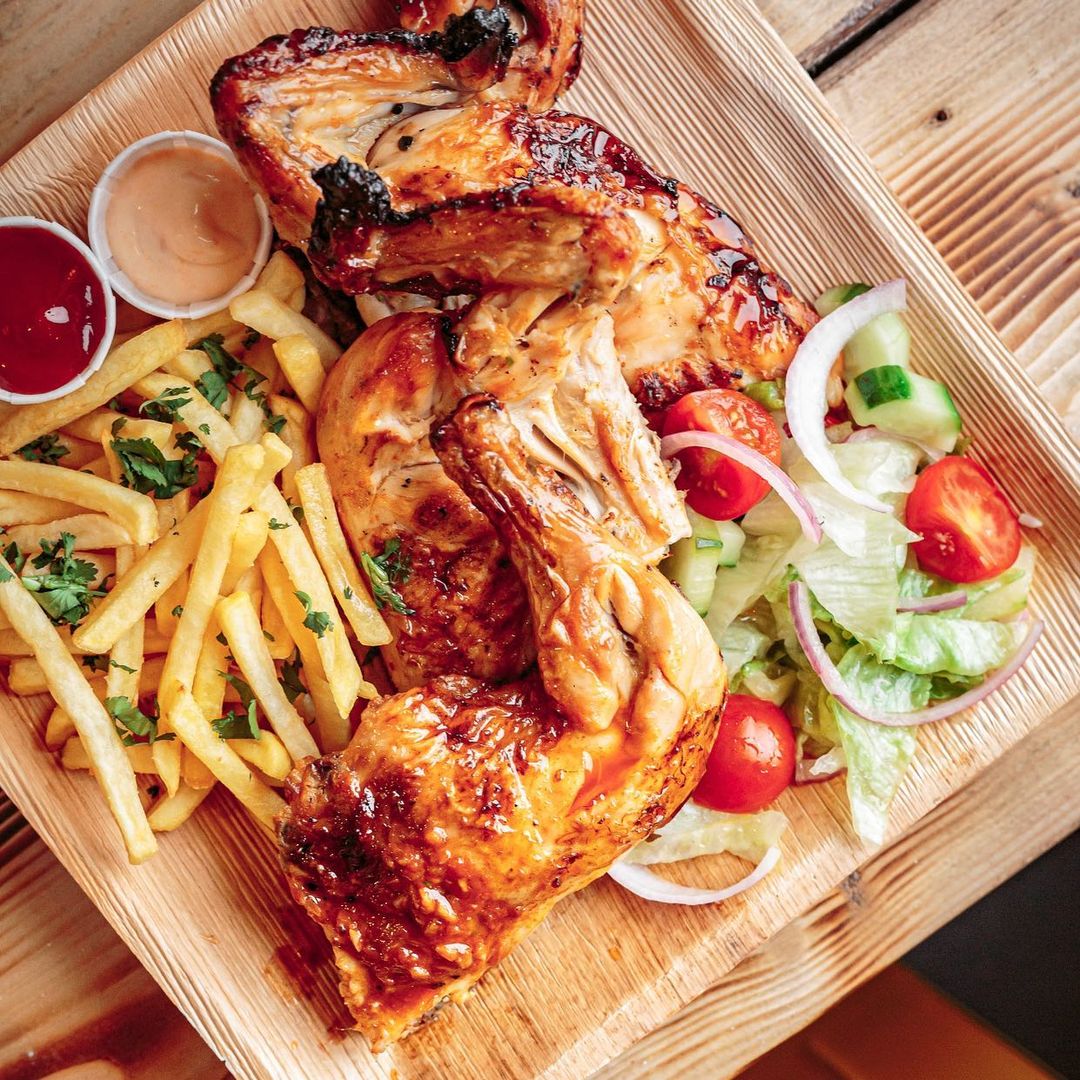 Manchester's best bottomless brunch #5: KBOM
A Brazilian fusion bottomless brunch with free-flowing sangria and caipirinhas? Sign us up. This little spot at Hatch has changed the game with an offer that includes a starter, a main and 90 minutes of bottomless drinks for just £24,95,
Authentic Brazilian and Portuguese fusion dishes include a take on steak and eggs, half a grilled peri peri chicken with fries, an epic steak and king prawn burger and a Brazilian-style grilled steak with black beans and rice. Served every Sunday, KBOM's brunch is a must.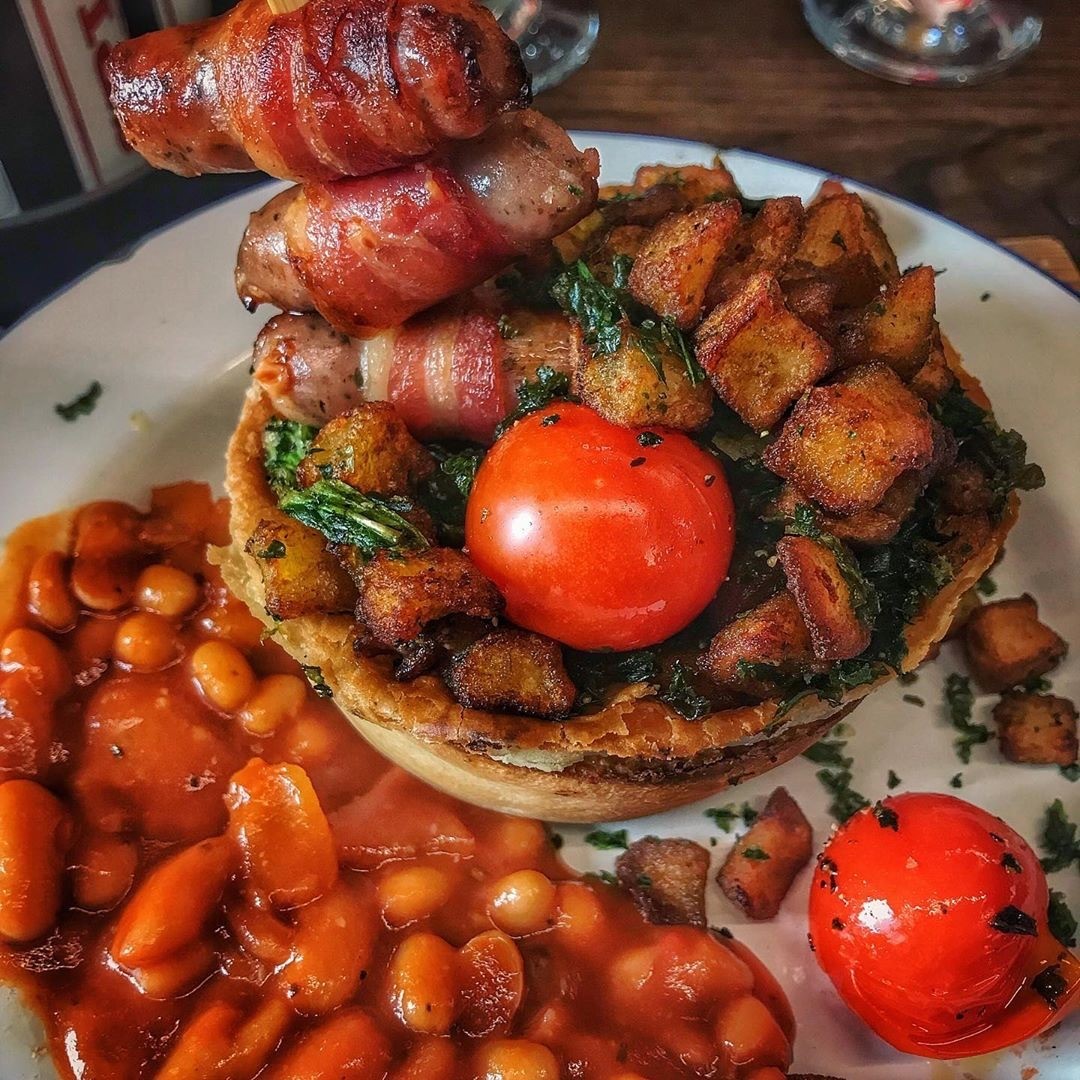 Manchester's best bottomless brunch #6: Pieminister
Pieminister's bottomless pie brunch brings all of the things we love together in one. We're talking just £10 for a brunch pie, or £20 to include ninety minutes of bottomless drinks; with some great cocktails choices like Aperol spritz, mimosa and bloody marys sitting alongside fizz and beer.
All come topped with garlic confit-style potatoes, crispy kale, and vine tomatoes, and are served with smoky baked beans on the side – and you can also 'add a stick' of pigs in blankets, fried halloumi, or vegan sausages for just another £1.50 to really go the extra mile.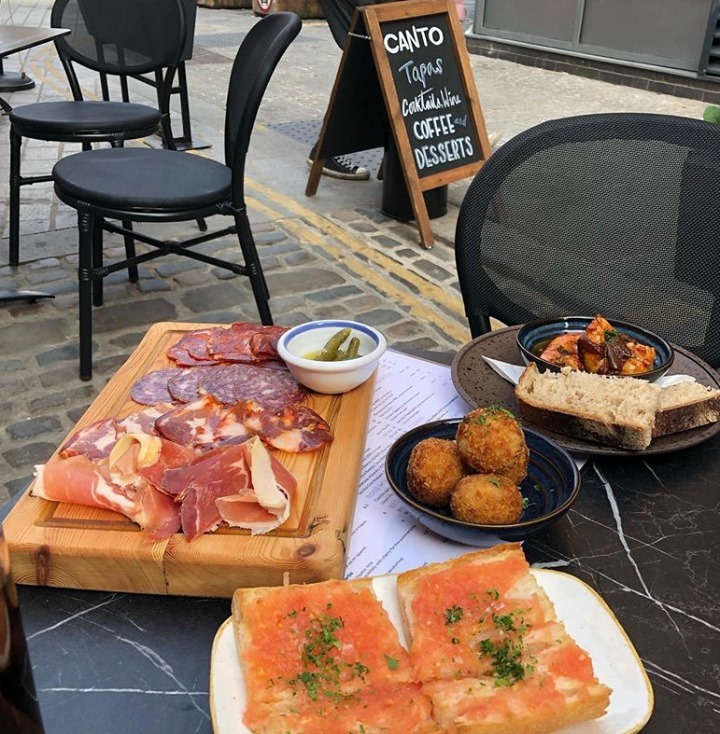 Manchester's best bottomless brunch #7: Canto
Bottomless tapas and sangria at Canto puts a Portuguese twist on boozy brunch proceedings over in Ancoats. The sister site of AA Rosette restaurant El Gato Negro, this is what they call 'tipsy tapas.'
Priced at £35 a head, for that you'll get a choice of three plates each and 90 minutes of unlimited drinks with choices like white Sangria, cava, bellinis, house wine and lager. Tapas choices, meanwhile, abound with plenty of meat and fish options alongside good a veggie selection.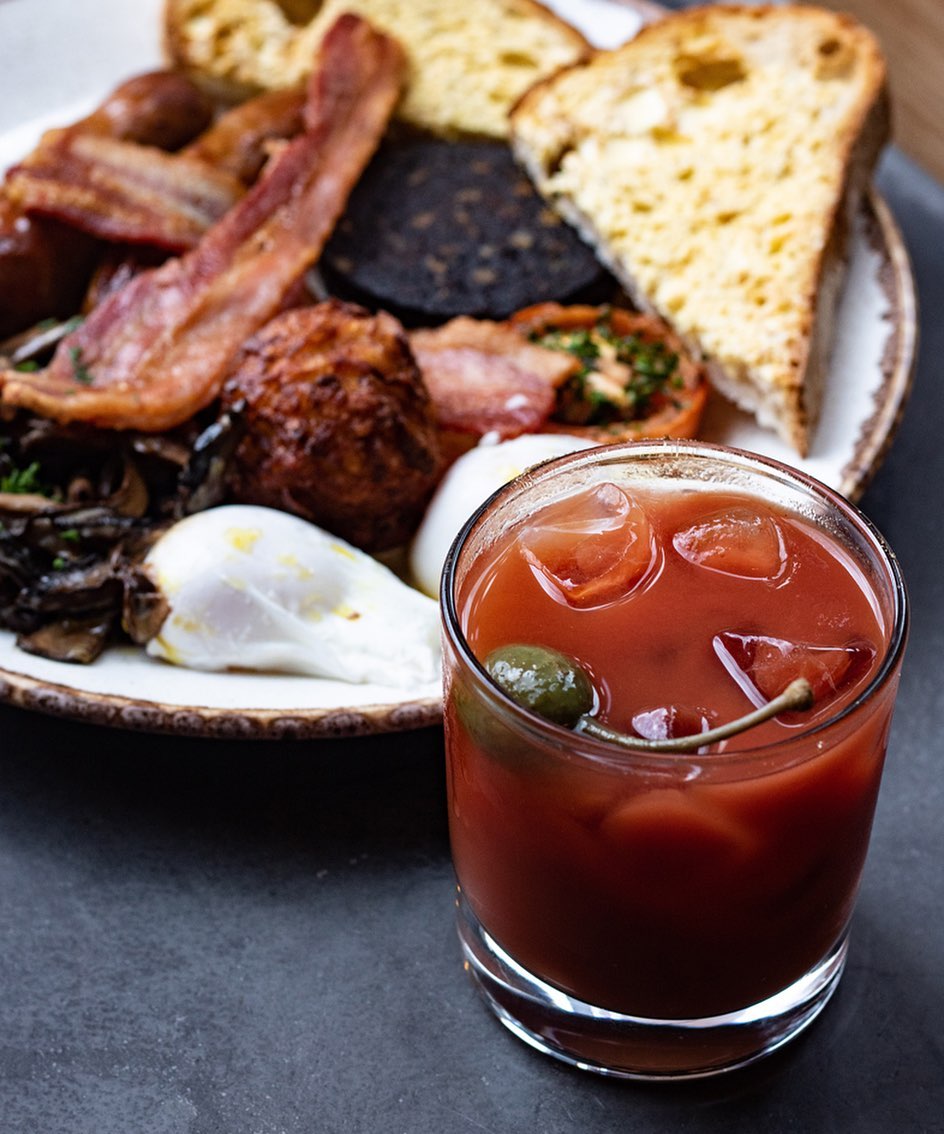 Manchester's best bottomless brunch #8: Elnecot
It's all kept nice and simple at Elnecot, where the brunch menu stays the same no matter what and you simply opt for drinks on top. For £25, you'll get two hours of drinks with a choice of breakfast martini, earl greyhound, bloody mary, acqua de valencia and lager.
Brunch dishes, meanwhile, feature the likes of crispy pork belly with rosti, fried eggs, savoy kimchi, Elnecot chilli jam and yoghurt; wild mushrooms on toast with Grace's goat's cheese; Elnecot's full English and eggs on toast.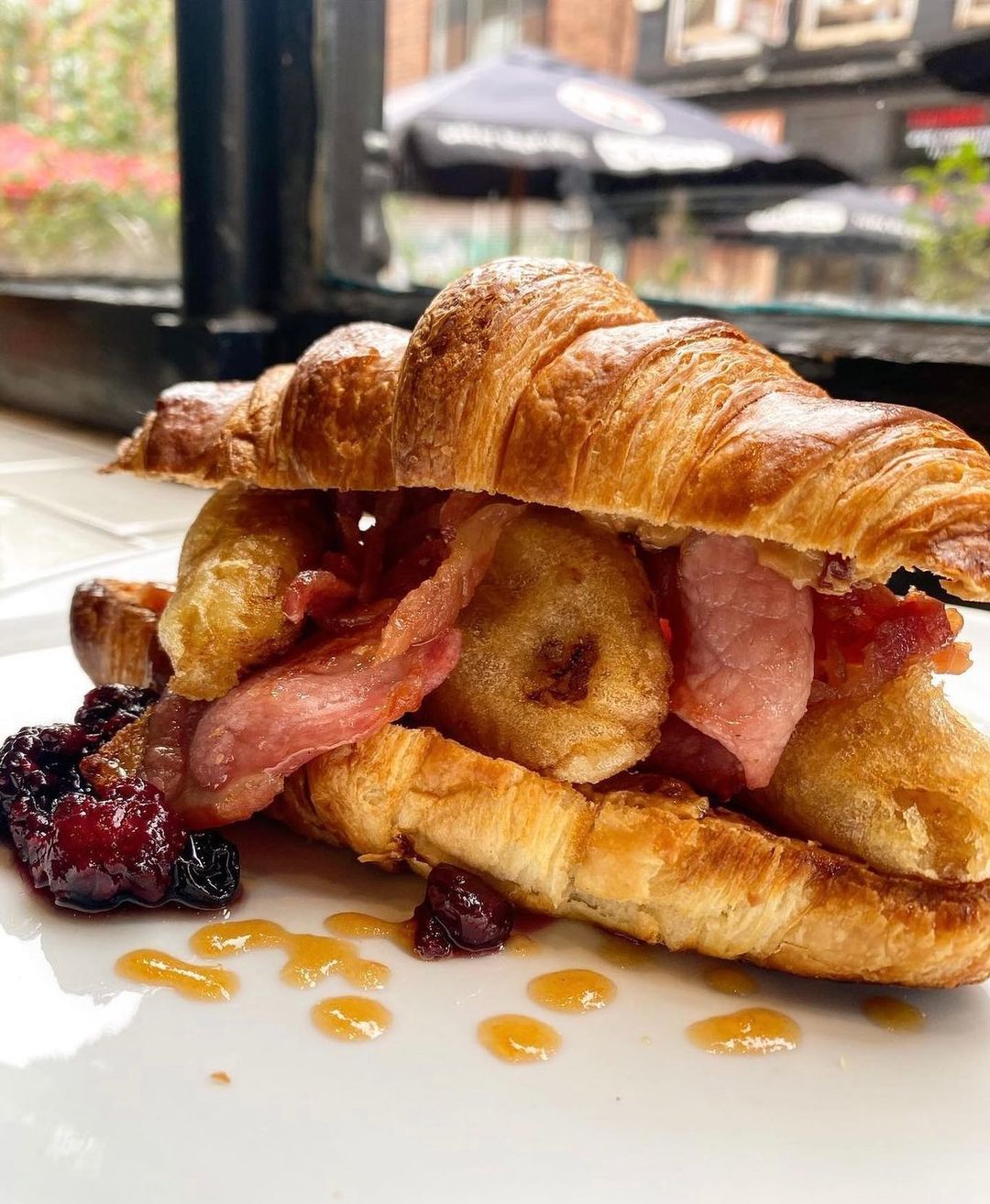 Manchester's best bottomless brunch #9: The Bay Horse Tavern
Affectionately known by locals as 'Horse-moor', the boozy brunch menu at upmarket NQ pub The Bay Horse Tavern is a pretty traditional affair dish-wise – although there is a funky peanut butter, bacon and fried banana croissant bad boy to be found here too.
Priced at £27.50 for a dish and unlimited drinks, think egg, bacon and sausage sarnies; fry ups; and different variations of poached eggs, scrambled eggs, mushrooms, avocado and smoked salmon on toast. As for drinks, choose from prosecco, Irish coffee, beer, mimosas, bloody marys and house wine.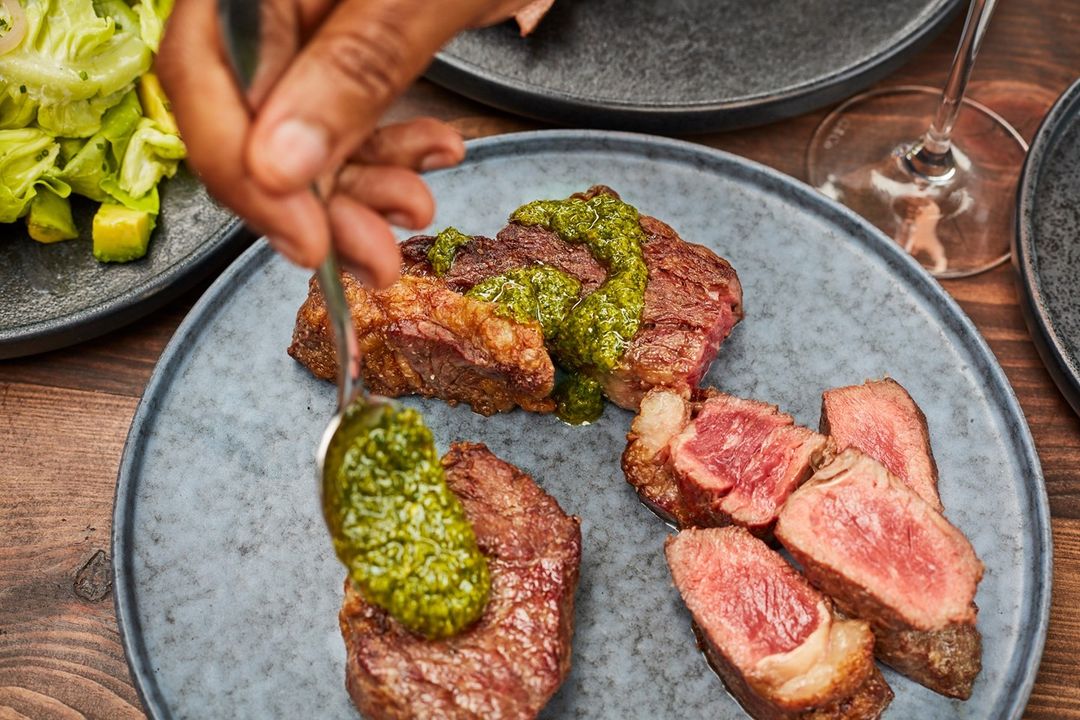 Manchester's best bottomless brunch #10: Gaucho
Maybe one of the more expensive on this list, but worth every penny, Gaucho's Electro Brunch is one of the Manchester OGs. Setting you back around £52.50, it's all about the steak here which is wet aged and can be cut with a butter knife it's that soft.
The music-fuelled all you can eat midday feast also features cocktails like pornstar martinis and aperol spritz alongside glasses of Argentinian Domain chandon, and even includes a brunch dessert of smoked chocolate ganache. To enjoy all the premium drinks options here, you'll need to upgrade another £10.
Manchester's best bottomless brunch #11: Cottonopolis
The Balaeric brunch here will set you back around £35, with dishes priced separately from drinks packages. Menu items include the likes of flat-ironed steak, bao buns, shumai and dragon rolls, whilst there are two drinks packages to choose from on top.
The first, set at £25, gives you a standard choice of prosecco, mimosa, bloody mary and bellini – whilst the more expensive premium package (£35) also includes breakfast and espresso martinis. Note, a minimum of two plates must be ordered with any bottomless drinks package.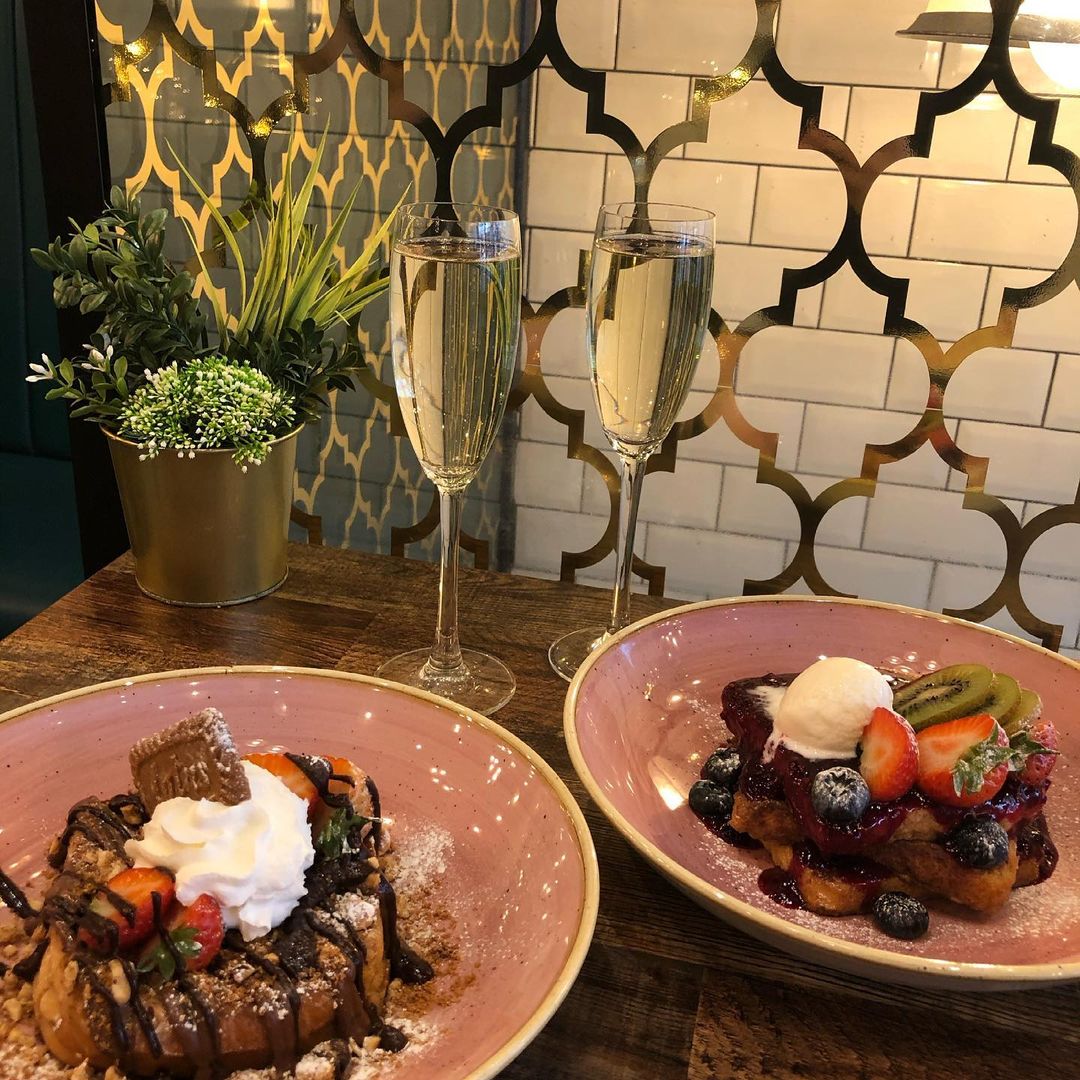 Manchester's best bottomless brunch #12: Fress
Fress is an award-winning white-subway tiled restaurant on Oldham Street that often has queues out the door for its bottomless boozy brunch. There's a hearty menu featuring all the favourites – from classic full English and posh beans on toast to mouth-watering waffles and pancakes.
With a 1 hour 15 minute slot for drinks, choices include prosecco, mimosas, house wine and lager. This is all for a set cost of £15 extra per person. No need to book, top ups must be the same drink. The bottomless brunch is available 9 pm – 4 pm, seven days a week.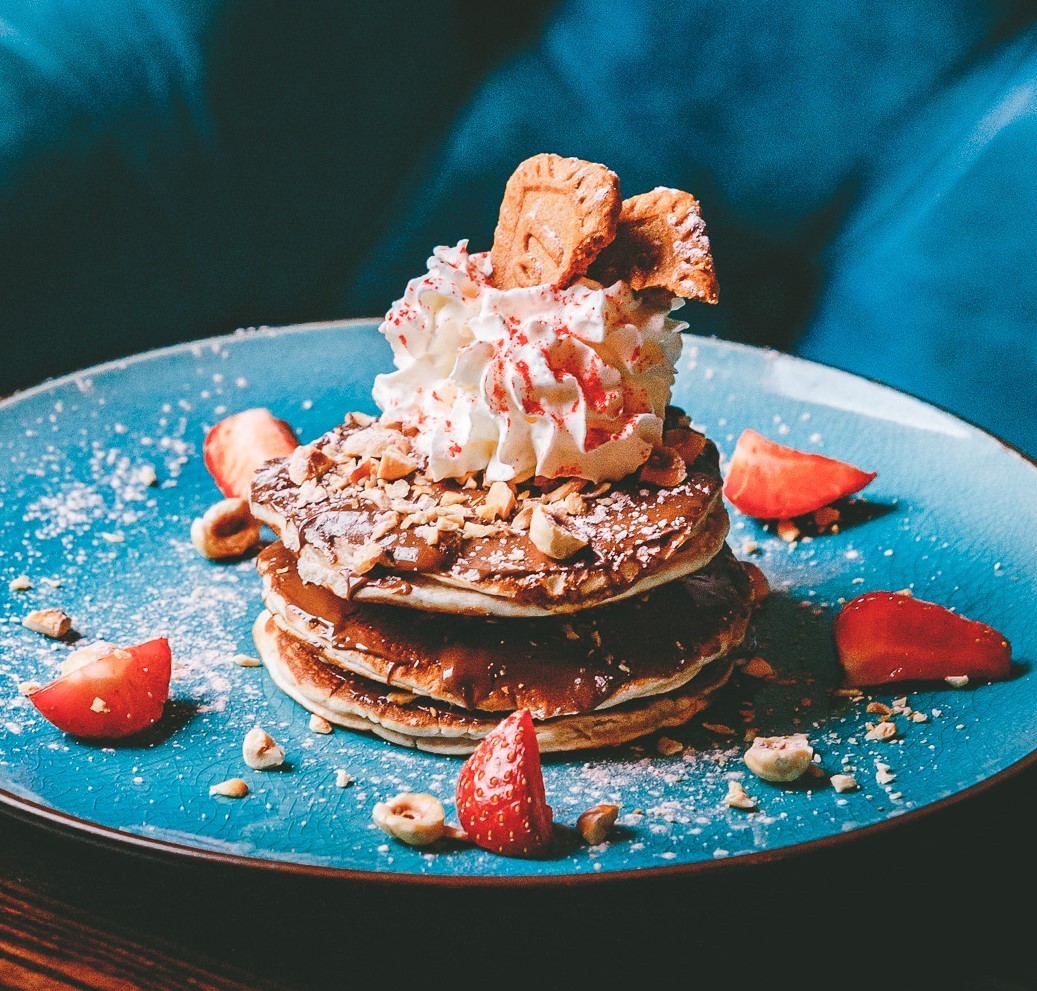 Manchester's best bottomless brunch #13: Manahatta
Costing you £29.95 for 90 minutes of bottomless drinks and a dish from Manahatta's brunch menu, choose from a wide range of spritzes, bloody mary or lager to enjoy alongside plates that range from Mexican wraps to breakfast hash, pancakes and steak frites. The offer runs until 4pm.
Manchester's best bottomless brunch #14: BLVD
BLVD – the Spinningfields venue without the vowels and all the flavour – put their own unique spin on the bottomless brunch with a selection of small plates like vegetable tempura to chicken Penang spring rolls.
This is ideal for those still wanting the luxury of a bottomless date but with a more sophisticated menu. Choose from bloody mary's, bottled beers, BLVD's gin cocktail and prosecco in your 90-minute slot. The bottomless brunch here costs £35pp.
Manchester's best bottomless brunch #15: Shack Bar and Grill
The bottomless 'disco' brunch at Shack in the NQ has some of the best cocktail options in the city. It'll cost you, though. Priced at £40 for premium drinks alone, you can have as many pornstar martinis, frozen margaritas and house g&ts as you like. The £30 option, meanwhile, gets you prosecco, mimosas, bellinis, beers and ciders.
Dishes are purchased separately, with choices ranging from grilled cheese to french toast, chicken and waffles and steak and eggs starting from £7.50.
Feature image – Elnecot