The Manchester Christmas Markets 2019 are officially open
Voted the UK's #1, the Manchester Christmas Markets have now officially been declared open by Strictly Come Dancing judge Craig Revel Horwood.
Mancs and tourists go crazy for them every winter and they've been voted the best Christmas Markets in the UK by Booking.com users, the 20th anniversary Manchester Christmas Markets are now officially open, darling.
Joining Cllr Pat Karney, Strictly Come Dancing's very own judge we love to hate, Craig Revel Horwood -  ahead of his panto run as the Wicked Queen in Snow White at the Opera House this year - took time out of his busy schedule this morning to nip down to Cathedral Gardens and declare the world-famous markets open.
This is not the first time Revel Horwood has been involved in a grand opening in our city either, having directed the opening ceremony of the Commonwealth Games back in 2002. He also revealed that he has been given "lots of lovely frocks to wear" for his new role and even hinted at donning a few of them around the markets, so long story short, don't be shocked if you see a fully in-character Craig Revel Horwood on knocking about Market Street this year.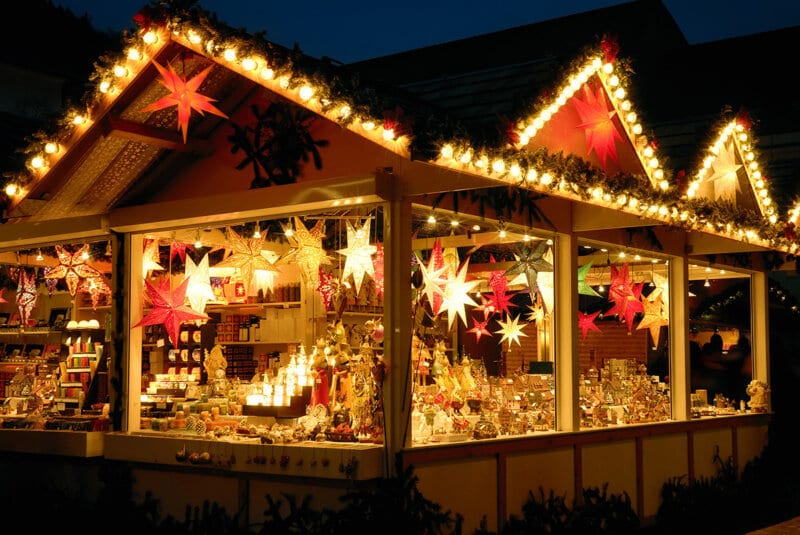 The Manchester Christmas Markets 2019 : Everything You Need to Know
Opening Hours, Locations and Maps
If you haven't already heard, the markets are bigger and better this year than ever before, spreading across most of the city centre, including Market Street, Piccadilly Gardens, St Ann's Square, King Street, Exchange Square, Cathedral Gardens and of course, Albert Square.
Here's a handy map.
If you're thinking of making a trip or two to the markets this year, which you definitely should be, then they're open seven days a week from 10am - 9pm until Saturday 21st / Sunday 22nd December. For more information and tips on travel arrangements, this is your best link to follow.
New Additions & Returning Favourites
Over 300 stalls and chalets will be lining our streets this year, from festive food and drink favourites, to home crafted Christmas gifts galore. For the first time, the festivities are expanding to Piccadilly Gardens, giving new traders, along with firm favourites the chance to shine.
Mug of gluhwein anyone? How could you turn that down?
There are a couple of new drinking quirky venues nestled within the markets, including a frosty Polynesian themed Ice Tiki Bar in Cathedral Gardens. Entry tickets will cost £15 (including a cocktail  served in an ice glass, and a thermal coat to account for the fact that the bar is frozen to -8 degrees). Alongside the new stalls in Piccadilly Gardens, a giant snow globe bar dominates the skyline. The dome looks magical with its roof sparkling with fairy lights and will be hosting a programme of live music up until Christmas.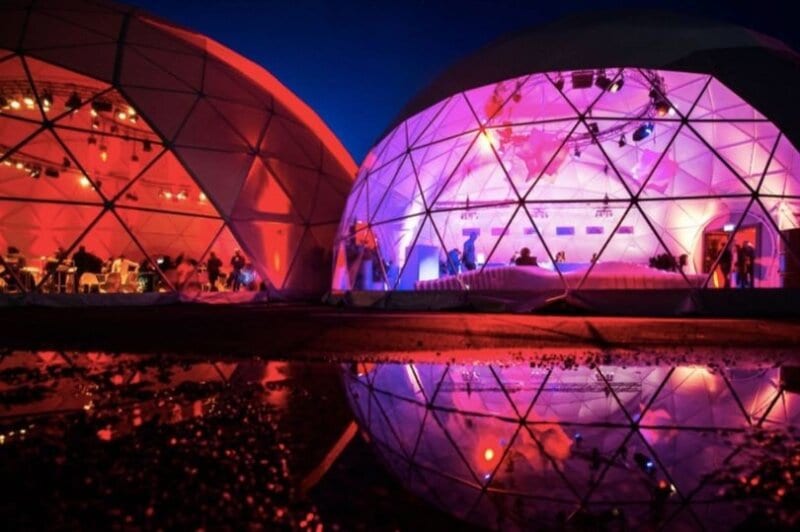 The list of stall holders is stupidly long, with everything you could possibly want to eat, drink or buy. Rather than listing them all out, we think you should do what we did today and wander around to see what you can find. For those who want a bit of guidance though, we will be reviewing some of the best options for eating and drinking over the coming weeks - it's a hard job, but someone has to do it!