Manchester has such a long and fascinating history, from the Peterloo Massacre to the explosion of the cotton industry during the Industrial Revolution, and on to the cultural and musical revival at the end of the 20th century - this city has seen it all.
As you'd expect from such a historic city, there are always new and intriguing discoveries being unearthed.
YouTube urban explorer Martin Zero made one such discovery recently, gaining access to a 200-year-old trapdoor under the Rochdale Canal after workers drained the base so they could clean it out.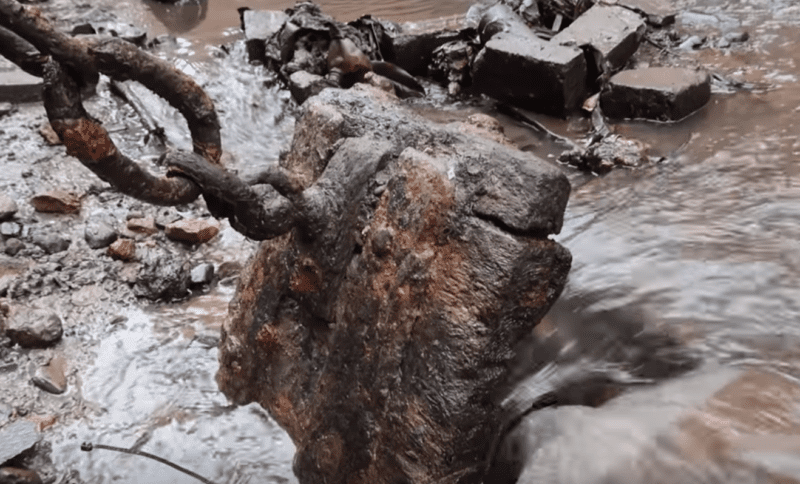 Martin had always been intrigued by the mysterious trapdoor, so when the Canal and Rivers Trust allowed him to observe and film them opening it he jumped at the chance.
The hidden door itself is located at lock 89, just next to Whitworth Street and Deansgate Locks, and is marked by an arrow carved into the side of the towpath. It's only been opened a few times over the last two centuries.
When they finally empty the canal enough to expose the old wooden door, they pull it open to drain the water downwards into the River Tib, a legendary lost waterway that runs underneath the city, eventually emptying into the River Medlock.
The river used to run openly through Manchester over 200 years ago, but as the city grew and developed it ended up being built on top of, and now remains underground as it winds through the city centre from Oldham Road to the Medlock (the waterway still runs underneath Tib Street, which is - of course - named after it).
The drain door was put in when the canal was first built, so workers could empty the water down into the Tib, which Martin says is about 16-20ft below.
After they fully drain the canal down below, Martin and co discover a range of abandoned objects, including a mini-skateboard, several wallets, a full unopened bottle of Coke, some aftershave and an old looking hat.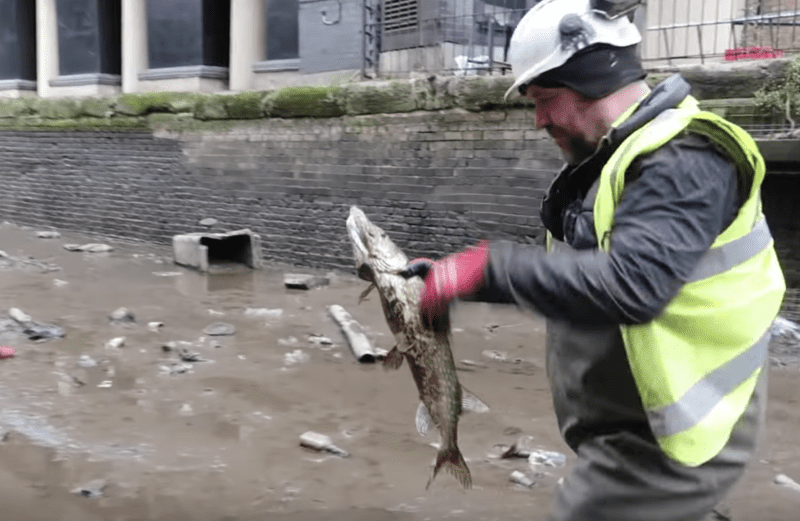 Workers also found a massive pike, which they rescued and let loose in another, wetter part of the canal system. Apparently the Rochdale Canal is full of large pike and other fish.
You can watch the full video here. Enjoy: