We all love a Primark bargain. The store is full to the brim with cheap goods, but navigating through it all can be very stressful.
The dream would be for the discount store to start an online version, so you could shop to your heart's content without leaving the comfort of your sofa.
While we still have to wait for that to happen, there is a way you can order Primark goods online.
A clever hack is doing the rounds, in which you can get your hands on the finest Primarni outfits by ordering from Amazon.
You can beat those soul-destroying check-out queues by ordering online, and as Amazon sometimes offer free next day delivery, you might not have to wait long at all.
All you have to do is search for 'Primark' on the online store's website, where you'll see a whole load of goods on offer, like Atmosphere clothes, footwear, coats, homewear and accessories.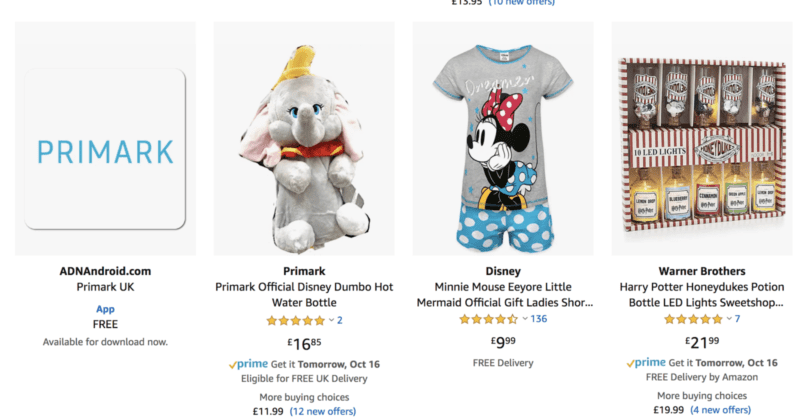 You can also get your hands on the collections, like Harry Potter, the Christmas range and Disney - including a Dumbo hot water bottle to see you through these cold winter months.
Have a browse on Amazon for some great bargains, and rejoice knowing you can do all your winter shopping from the warm and stress-free confines of your house.