It feels like we've already experienced summer in Manchester with the surge in temperatures in recent weeks - but the fun in the sun ain't over yet!
With summer 2019 looming, are you sure your gardens are ready for those long hot days? Got the BBQ set up? Got that posh IKEA garden furniture out? What about that 10ft paddling pool in the middle of your worn out lawn? Oh, thought not.
Well fear not, because Aldi has just slashed their price on their very own 10ft pool - which you can now pick up for TEN QUID!
A hawk eyed bargain hunter spotted the £9.99 "Intex Quick Set Up Pool" on store recently, which has been slashed in cost from £29.99.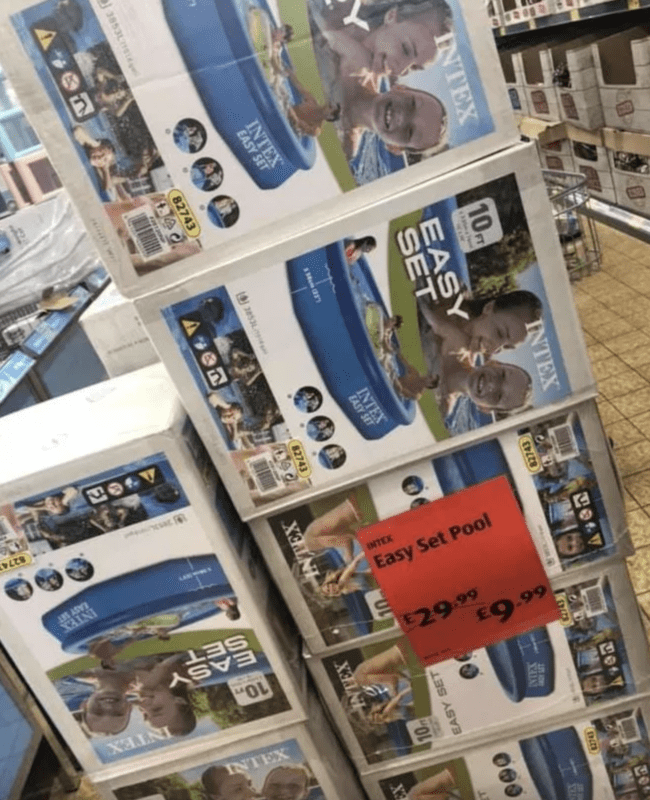 However, Aldi is yet to confirm whether the offer is nationwide, so your best bet would be to give your local store a ring or pop down and see if you can bag one in person.
The paddling pool has a capacity of about 3.8 litres, comes with a three year warranty and has PLENTY of room for you, your friends and a bucket full of cold beers.
It also takes no longer than 10 minutes to set up, apparently. But we'll see about that when I'm ten sheets to the wind and ready for a quick dip.
You can find the closest Aldi to you, by using their store finder here.