Armed police officers were spotted on the streets of Manchester today as part of a wider plan to provide 'increased visibility' in the city centre.
The Special Operations branch will soon be sending even more armed officer out on patrol after it was recently revealed Greater Manchester Police were following feedback from members of the public.
Recent feedback from the public and businesses alike suggested that during large events like festivals, gigs and annual events such as the Christmas Markets, having armed officers on patrol was 'reassuring'.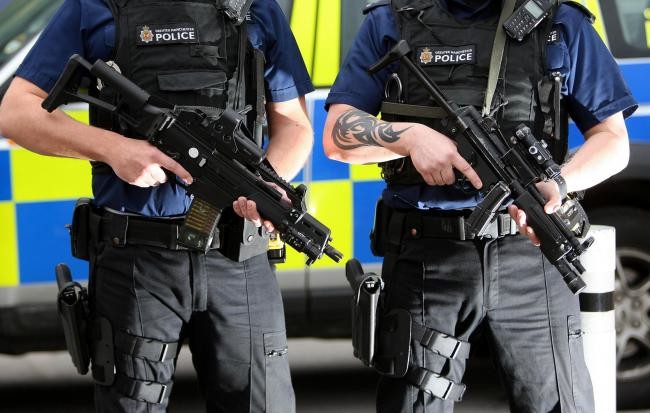 This morning (Tuesday 30th), officers holding Heckler & Kock MP5 submachine guns and Glock 17 pistols were spotted in busy areas such as Piccadilly Gardens and on Market Street.
It also comes off the back of security services claiming the threat of terrorism on British soil remains at a 'severe' level.
Greater Manchester Police don't want the appearance of armed officers to be alarming and are encouraging members of the public to 'come and say hello' to them while on their patrol.
What do you think? Let us know in our Facebook comments!