There's not many things better in life than a proper Sunday roast, cooked to perfection with flavoursome, thick gravy and huge Yorkshires.
The roast is a UK institution, and everyone in Greater Manchester will have an opinion on what makes one perfect, and where does the best version.
Now a list of 'The 50 Best Sunday Roasts In The UK' has been released, and three Manchester establishments have made the cut.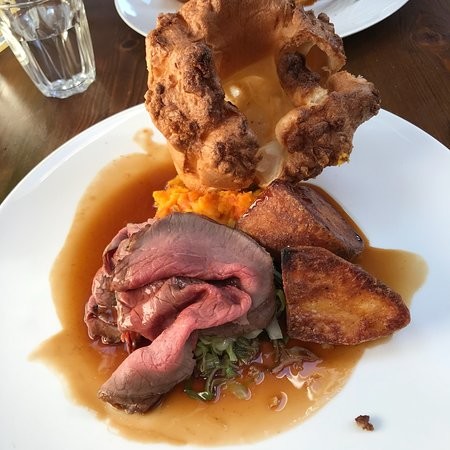 Travel site Big 7 put together the comprehensive list, and the Manc entries all take pretty respectable spots in the top 50.
First up is Hispi at 26th, and they had this to say about the Didsbury restaurant: "Hispi is a brilliant restaurant that was initially crowdfunded and which has a loyal fan base, thanks to some precise and quite brilliant cooking… Sunday though is a particular highlight. The prefect sized roast is served up with the most delicious trimmings and a Yorkshire pudding that is cooked to perfection."
A Sunday Roast isn't just for lunch...we serve them throughout the evening too.
Take a look at the menu: https://t.co/zSH9HwEfuh pic.twitter.com/cAx8KN3Ipu

— The Refuge (@TheRefugeMcr) March 19, 2017
Next up from the Mancunian contingent is The Refuge, which broke into the top 20 with an 18th place ranking. According to the travel site: "Their roasts are made for sharing with large platters being served with ample food and lashings of gravy. Their Yorkshire puddings are often so big that you could nearly crawl inside them and have a nap."
The highest ranking Manchester establishment is Mash Tun, taking a very respectable 5th spot. Big 7 say: "The food is unpretentious and wholesome, with the roast being an especially good example of that. The roast comes piled high with some seriously tasty veggies and a gravy that binds the whole meal together perfectly."
It's Sunday and we're roastin' baby!!! pic.twitter.com/veHngY73fe

— Mash Tun (@MashTunMCR) August 11, 2019
The top ten best Sunday roasts in the UK:
1) Victoria Park, Bristol
2) Camp and Furnace, Liverpool
3) A Rule of Tum - The Bookshop, Hereford
4) The Taverners, Isle of Wight
5) Mash Tun, Manchester
6) Blacklock, London
7) Larder House, Bournemouth
8) The Duck Inn, Stanhoe
9) Inn at the Sticks, Llansteffan
10) The Barking Dog, Belfast
Overall it seems there's a few great spots missing from Manchester. Where does the best Sunday roast round here in your opinion?
You can check out the list in full here.