It's no secret we love a drink in the UK, and when it comes to our first boozy experiences we usually start fairly young.
Coming home from school one sunny afternoon when I was 13 I randomly decided it would be a great time to raid my parent's booze cabinet. I went straight for the gin, quickly necking shot after shot before my mum and dad came home, and after about eight of them it hit me like a freight train. It's all a bit of a blur after that but there was definitely vomit, and the smell of gin has made me feel violently ill ever since.
After that foray into the world of spirits I settled on cheap cider as my tipple of choice, downing bottles of it on the park until I was legally allowed to purchase my own alcohol, and I developed a more refined taste.
And it turns out I'm not alone, as the north of England seems to be a hotbed of underage drinking, at least according to this research from Public Health England.
The North East takes the crown as the number one region for drunk under-18s, with five areas making the list, and all scoring very highly - South Tyneside (1), Sunderland (3), North Tyneside (4), Gateshead (5) and Stockton-on-Tees (6).
The North West also made a strong showing, with St Helens (2) and Blackpool (8) making the list, alongside Greater Manchester's very own Stockport (9) and Salford (10).
The Isle of Wight (7) was the only southern entry to the list, presumably because it's an island and there's nowt else to do on there.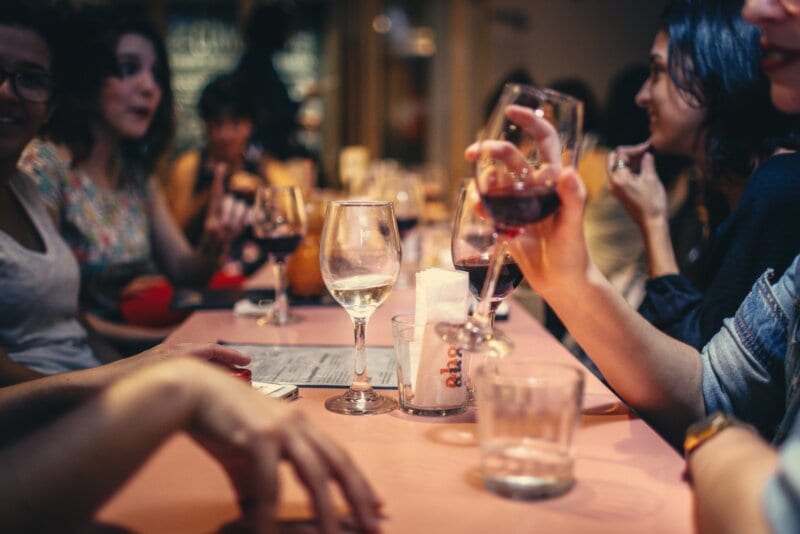 Data for the past three years revealed that South Tyneside is the worst place in the country for young people needing hospital treatment after drinking too much, with almost 107 per 100,000 of the population hospitalised over that time.
Experts are blaming reality shows like Geordie Shore for the increase, saying that programmes with alcohol in nearly every scene are leading children into dangerous behaviour.
One more reason not to watch that shite then...
Here's the list in full:
1) South Tyneside - 107
2) St Helens - 98
3) Sunderland - 93
4) North Tyneside - 81
5) Gateshead - 74
6) Stockton on Tees - 71
7) Isle of Wight - 69
8) Blackpool - 67
9) Stockport - 62
10) Salford - 61