A man has issued a warning to dog owners after a sausage full of nails was discovered in a park.
John King found the dangerous piece of meat while walking in Mercer Park, Clayton-le-Moors.
The Lancashire man visits the park most days and wanted to raise awareness, saying he thinks the sausage was filled with nails and put there to 'target dogs'.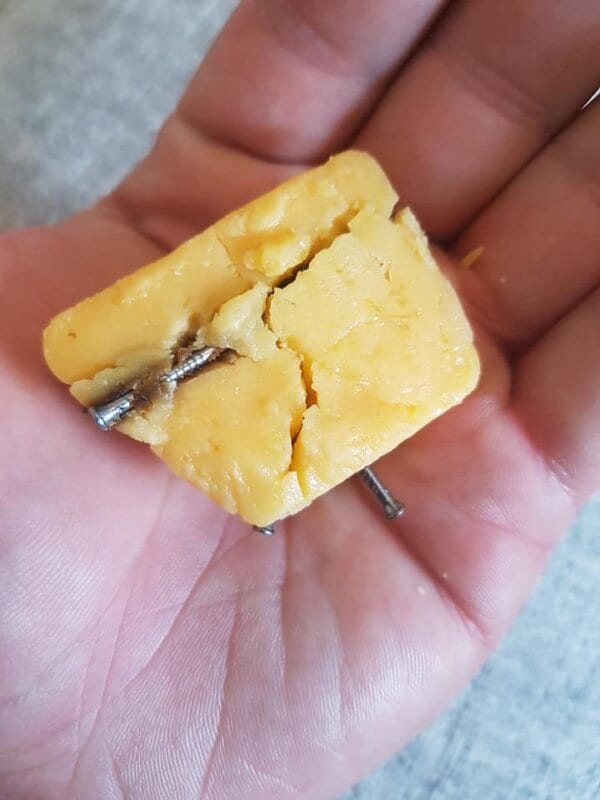 "
I was walking through Mercer Park in Clayton-le-Moors and something caught my eye. [It] turned out to be chopped hot dogs with nails inside... Very strange and upsetting. I think someone has placed it there because they may have had a bad experience with a dog - maybe been bitten or maybe standing in dog dirt may have triggered this. Its got to be something that has really [annoyed] someone but this type of behaviour is uncommon as this is not human behaviour. No dog deserves to be targeted in such a way.
Mr King has now set up a Facebook page called DOG danger zones Lancashire to warn dog owners, encouraging people to join and share photos or warnings.
He says someone submitted pictures of some cheese also filled with nails, which was found nearby the park on Lower Barnes Street.