At least five fire engines are currently on the scene at a huge blaze in Cheetham Hill.
Firefighters are currently pumping water onto the huge blaze from an arial platform, but it's going to take some effort to put out.
The fire, which is over the road from Manchester Fort, has been photographed by dozens of members of the public already.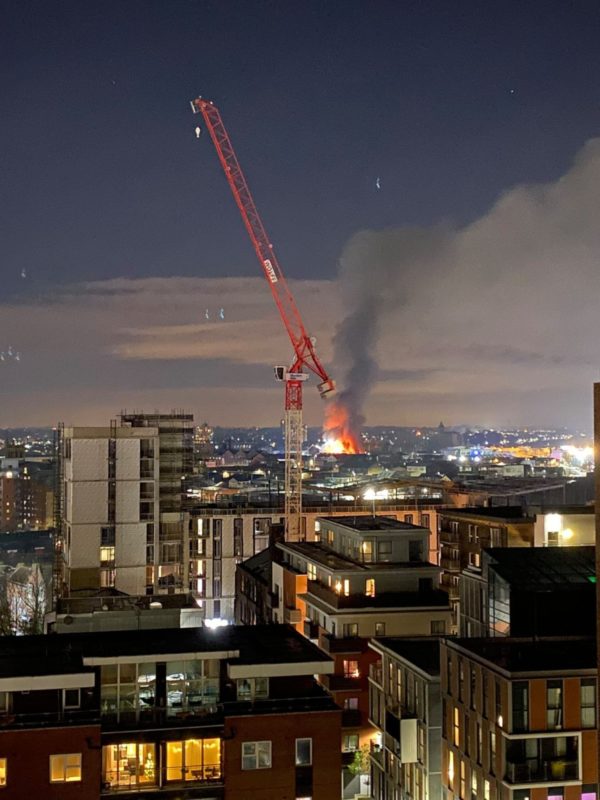 Huge plumes of smoke have crept through the city centre over the last hour and the tip of the fire can be scene from across Greater Manchester.
The fire, located on Bradstone Road in Cheetham Hill, was first reported at 9.48pm this evening and firefighters were immediately dispatched to the scene.
No further details have been confirmed as of yet, including whether anybody has been injured.
? Our crews are currently tackling a commercial building fire on Bradstone Road in Cheetham Hill.

Please stay away from the area ? pic.twitter.com/iMFQlHP5M9

— Greater Manchester Fire & Rescue Service (@manchesterfire) December 17, 2019
We also don't yet know which building is on fire, but we do know it is a large commercial building in the middle of an industrial estate.
If you know anything, please call Crimestoppers on 0800 555 111.
Comments