The Hip Hop Chip Shop turned five in March and there's nothing more northern than chips and gravy, which is why I'm absolutely delighted that the stalwarts of the MCR street food scene have grown up and got the most hip hop unit in chip shop history, right here in town.
Since opening five years ago, the Hip Hop Chip Shop has gained an almost cult following in MCR and so they should. The genuine passion they have for both food and hip hop dovetails together to create a storm of culinary and marketing genius.
Originally started by Ozzie as a comedy website with spoof hip hop articles, it was developed into a street food idea with his friend, co-conspirator and head chef Luke. Holly [Ozzie's girlfriend] came along too, to ensure that the business didn't become too much of a battered sausage fest.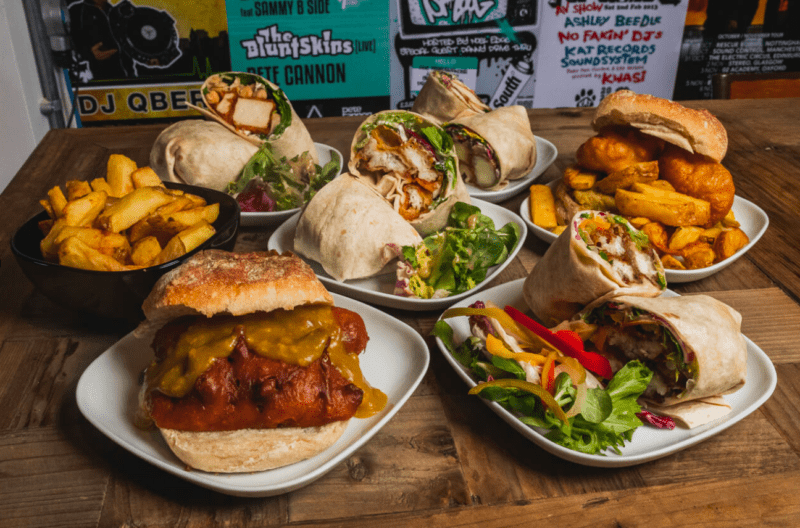 Starting their culinary life at various street food pop-ups, they were an instant hit with the punters.
Some clever genius in the trio then came up with the mint idea of converting a trailer into a massive boombox, adding to the enduring appeal of the Hip Hop Chip Shop brand.
They have recently opened up a unit in the ever popular Ancoats redevelopment which is bedecked with hip hop paraphernalia, retro cool and three of the nicest owners any establishment in this town has.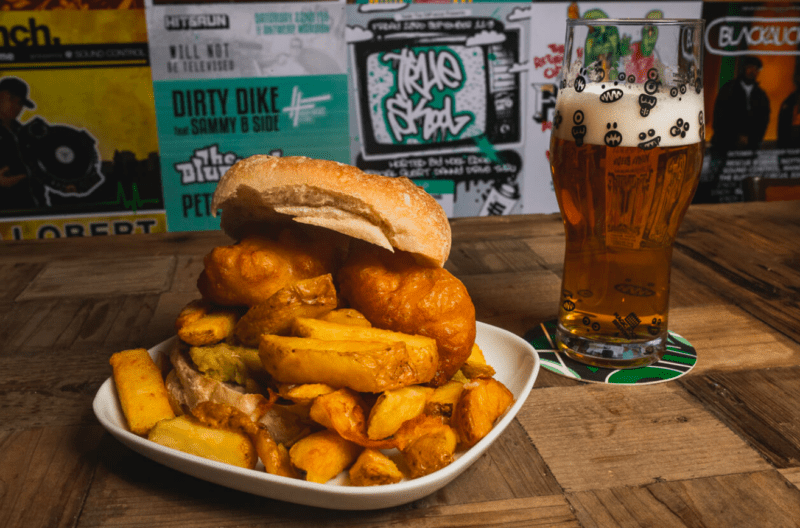 This cool backdrop is consolidated with the amazing food - it's definitely not a case of style over substance. Their twice fried, hand cut, skin on chips are amazingly crispy on the outside and fluffy in the middle, and everything they batter is done from a dairy, egg and alcohol-free battered base [witchcraft I think because it's bloody amazing], sometimes with added chilli for the nicest of kicks.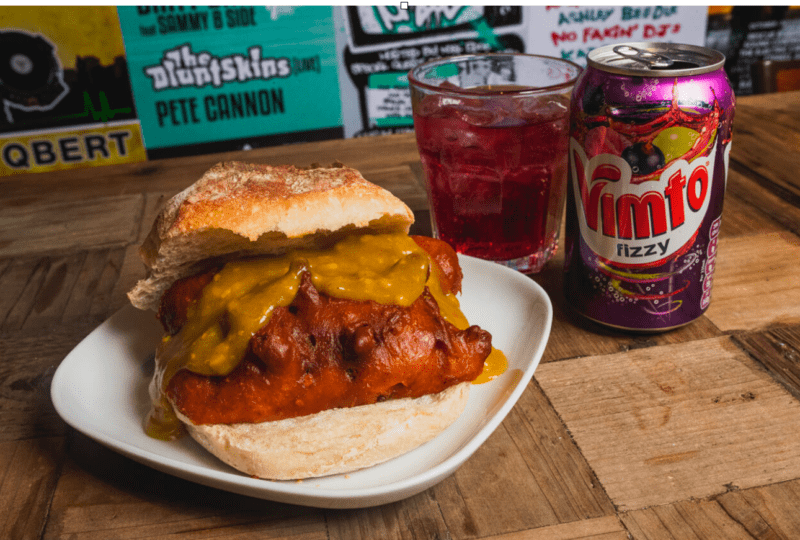 Personal favourites from the menu are; 'Ms Fat Butty' [they love a good pun] which is a fish, chip and mushy pea butty which I'd suggest adding gravy to the mix to sauce it up nicely, 'The Feastie Boys' [fish and chip meal deal] and 'Chips, Cheese and Gravy' [proper Manc classic]. The quality is consistently top. They truly care about their craft and it's a joy to see proper food in a good vibes joint with some retro hip hop to boot.
The Manc highly recommends the Hip Hop Chip Shop. If you fancy a visit they're available at 44 Blossom Street, Ancoats, MCR, M4 6BF.