You may remember we brought you the news that you can buy a matching necklace for you and your pooch.
Well cat lovers fear not, because you can now also get a set for you and your beloved feline.
You can purchase the friendship necklaces to show your appreciation for your furry little friend, with a matching pair for both you and your cat.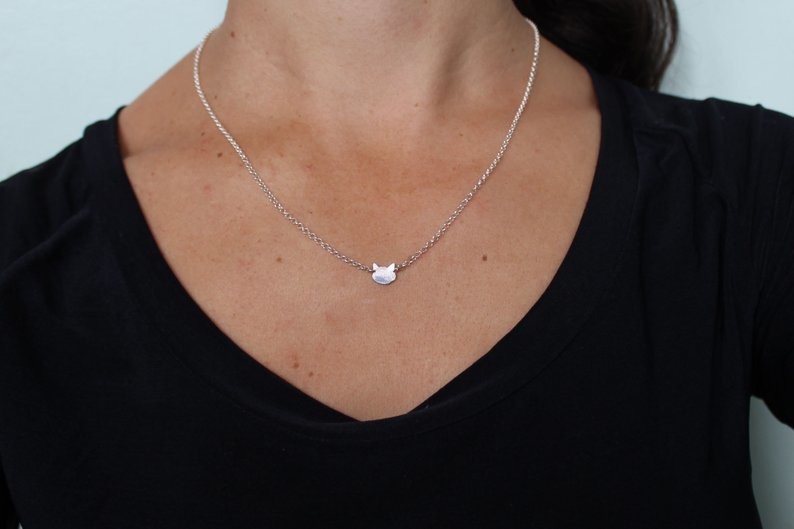 Etsy shop SlashpileDesigns have the Cat-Human Best Friend Necklaces going for £57.84, which seems very steep but you can't put a price on love (but apparently if you could it would be just under 60 quid).
If the price is putting you off - they're actually cheaper than the dog ones for some reason - they are sterling silver and handmade to order, and come with a fetching cat head design.
You get both an 18" silver necklace for yourself, and a matching silver collar tag for your fluffy pal. Both items fit together to highlight the bond between you and your cat.
According to the description:
"
Round cat pendants are 3/4" in diameter and the cat head silhouette is about 1/2" wide. The necklace comes on an 18" chain. The pieces are saw-pierced, and each set may vary slightly due to the handmade nature of the technique.
If you're feline flush then what better way to show your love for your cat (I mean they'd probably just prefer more cat food, but whatever…)