Dogs really are incredible, they're more loyal than humans, obedient (well some are), and most importantly they're always happy to see us.
Even if you've had the worst day ever at work, knowing that your dog is waiting for you at home is enough to see you through.
They truly are man's/everyone's best friend, and to be perfectly honest we're not worthy of their love.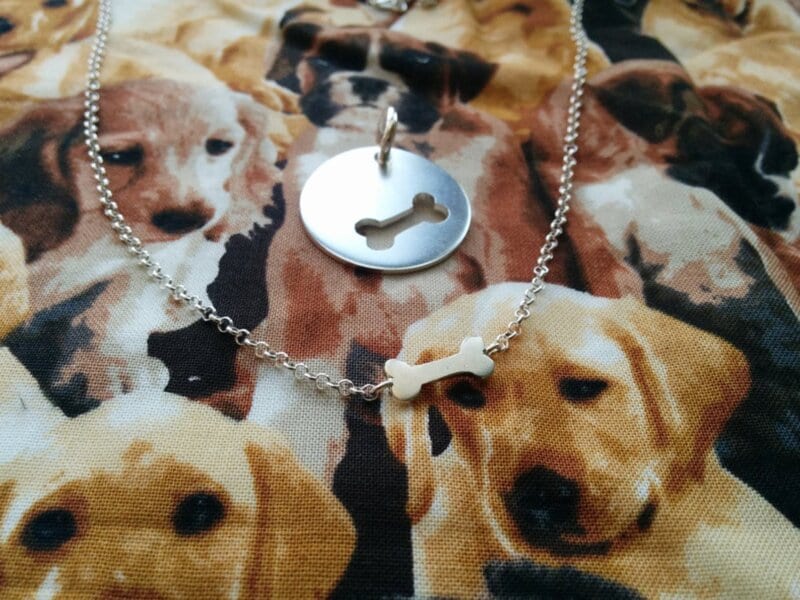 If you want to show your appreciation for your furry little friend, you now can via the medium of a friendship necklace, with a matching pair for both you and your pooch.
Etsy shop SlashpileDesigns have the best friend necklaces going for £59.61, which seems a little steep but you can't put a price on love (but apparently if you could it would be just under 60 quid).
If the price is putting you off, they are sterling silver and handmade to order, and come in two different designs - one with a little love heart, and the other with a classic bone.
You get both an 18" silver necklace for yourself, and a matching silver collar tag for your good boy or girl. Both items fit together to highlight the bond between you and your hound.
According to the description:
"
The jump rings on both pieces are soldered closed for extra security, so they won't open during playtime. Round dog collar tag is 1" in diameter and the heart pendant is about 3/8" wide. The necklace comes on an 18" chain. The pieces are saw-pierced, and each set may vary slightly due to the handmade nature of the technique.