Pizza might just be the perfect food. Easy to make, no faffing around with knives and forks, and there is bound to be at least one topping that somebody likes.
Aldi is now selling three-tiered pizza stands, which means you can cook three pizzas at once to save time and entertain guests.
They look pretty perfect for summer parties or if you're cooking for the family.
And, they're only £9.99 - that's got to be cheaper than a Dominos.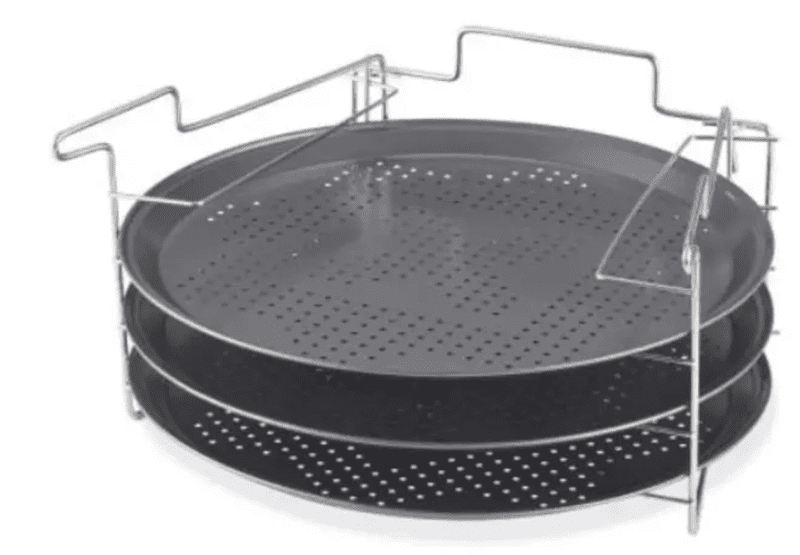 The trays are 32 cm wide and 0.4 mm in height, they're also covered in a non-stick coating to make sure that each of the three pizzas cooks perfectly.
Aldi's website reads:
"
This 3 Tier Pizza tray and holder set is the perfect solution if you want to save your time and bake 3 pizzas at once. Perfect for families and entertaining guests, you will no longer have to juggle the shelves in your oven and move things around to get everything cooked at the same time.
Shoppers have gone mad for them already, with the special buy item selling out online.
To get your hands on one, you'll need to go in-store. They'll be available from Sunday the 9th of June.
HOT TAKE:

The only utensil you should be using to eat pizza is your hand.

— Domino's Pizza (@dominos) June 2, 2019
In other tasty Pizza related news, we recently told you that Rudy's Pizza in Manchester has been named the tenth best in the world.
Man, I'm hungry.