Regular readers will remember that last week we brought you the news you could get a Friends-themed inflatable 'PIVOT' lilo from Primark for a tenner.
Well now you can go one better and take your love of Friends to bed with you (not like that) as well as down to the pool (still not like that, get your mind out of the gutter).
You can get a reversible Friends quote duvet set online, and it's a must-have item for big fans of the show.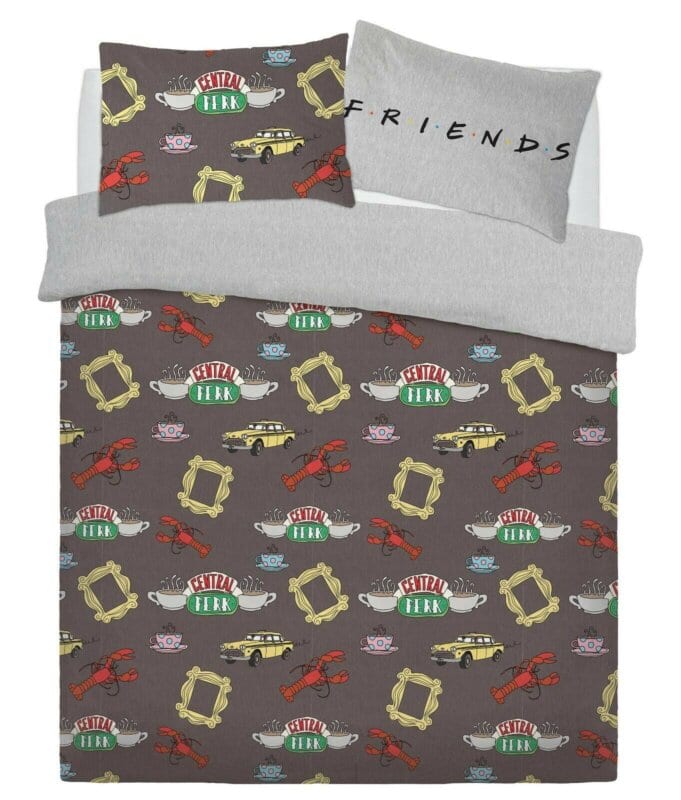 The 'Friends Slogan Polycotton Duvet Cover Set with Pillowcases' is available to purchase on eBay from £18.99.
And not only do you get one big side of Friends nostalgia, but two, as this baby is fully reversible.
The listing explains:
"
These bedding sets take inspiration from the latest trend, being fully reversible with 2 designs for the price of 1, to give your bedroom the ideal look. Available in different classic colour options. These British designed duvet sets are made from an easy-care hotel quality fabric which is soft to the touch.
Like the 'PIVOT' lilo, the duvet sets were posted on the Extreme Couponing and Bargains UK Facebook page, where they went down a storm.
For more information and to purchase a set, you can check out the listing here.