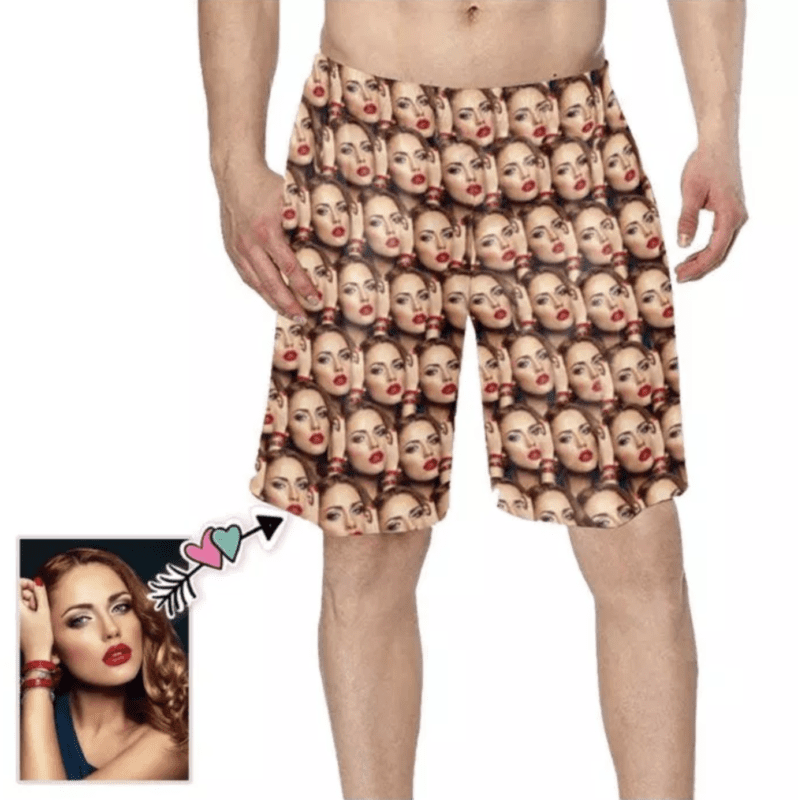 For many years, people have been inventing ways for their partner to stay loyal on lary holidays with their pals on the other side of the Mediterranean - but this might be my favourite one yet.
You can now upgrade your man's swag tenfold by providing him with a pair of swimming shorts with your mug on them for him to take abroad and repel women.
The beach shorts can be made to order with a photo of yourself covering them from waistband to hem, making them the perfect gift, or gifts, to slip into your man's suitcase before a sunny getaway with his mates.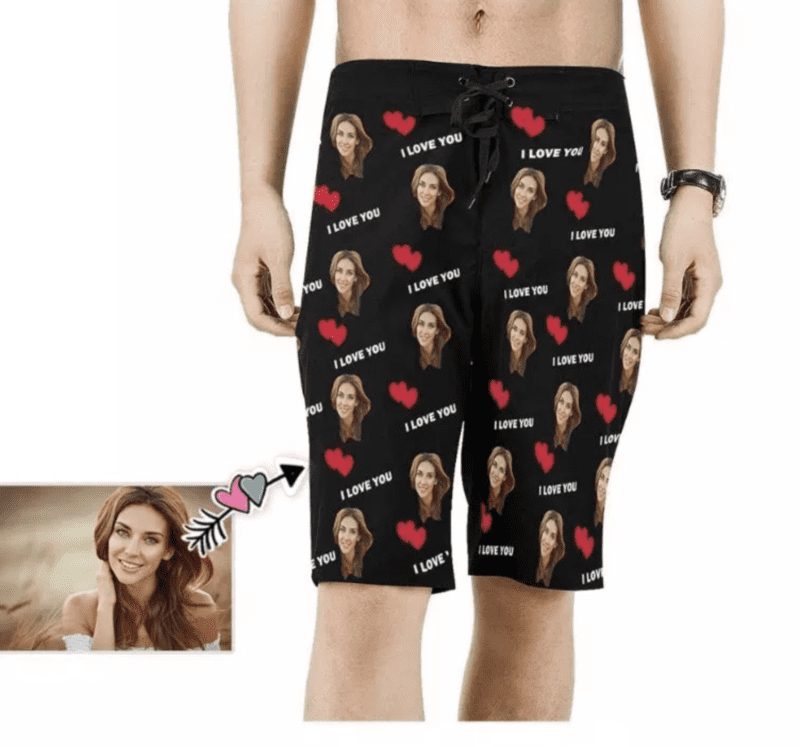 The shorts, created by Yes Custom, will set you back £23.05 (not sure what that 5p's about) and shipping from the United States will cost you £4.60.
The swimmers come in two styles. One style sees your face spread across them like a patchwork quilt, while the other is more subtle in the face department, but only to make room for the words 'I Love You', obviously.
If you buy a pair, we wish you the best of luck in your quest to getting them on him, but if he refuses, you can always just leave him for someone else.