You've probably noticed that it's still dead hot outside at the moment, as you try to stop yourself from melting under the incredible heat the sun is emitting onto Manchester.
Personally I don't have a huge pair of boobs, so I can only imagine the extra suffering they bring in this kind of weather, but if I was a large-chested individual, then this product would be the one for me - Cool58 Bra Coolers.
The coolers are essentially two freezable inserts you place into your bra to keep yourself cool during this heatwave.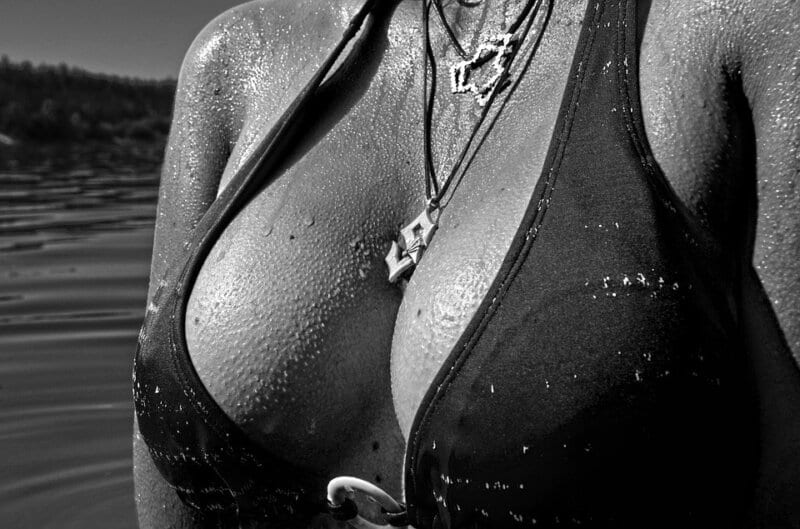 Handily, these cooling packs are both machine washable and reusable, so you can keep on using them for the entire summer - however long that lasts.
They're sold by the good people at Polar Products, and their advanced boob-sweat-reduction technology means the inserts freeze solid at just 14C, so you can freeze them in a refrigerator or coolbox, as well as a freezer.
Their website describes how they work:
"
Cool58° cooling packs freeze solid at a moderate and comfortable temperature of 58° Fahrenheit [14C], so they can be activated in a freezer, refrigerator, or even a cooler of ice water. Packs can simply be submerged in ice water or placed in a refrigerator or freezer to activate. Activate by simply submerging the packs into ice water for up to 20 minutes when access to freezers is not available.
Each pack contains two pairs of coolers with a cover set, and to get your hands on a pair head over to their website here.