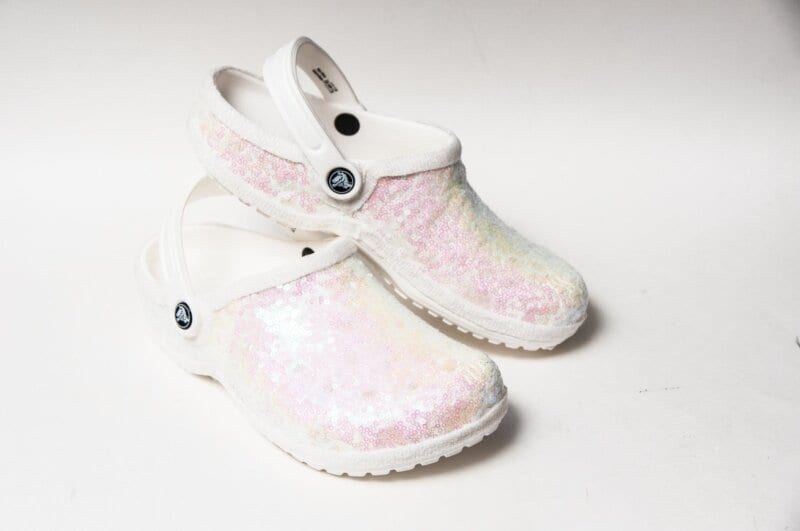 Crocs have been going above and beyond recently, creating weird and wonderful versions of their popular comfortable footwear.
We've seen Crocs with bumbags attached, angsty black goth Crocs, and high heel Crocs for the classy yet comfy among us.
Now we have glittery white Crocs, perfect for walking down the aisle on your big day - or not, if you're a normal human being.
Etsy user princesspumps is selling the 'bridal favourite' footwear on their shop, labelled 'Starlight Sequin Crystal Iris Crocs Clogs Classics' they've added glittery sequins to the otherwise sensible footwear.
You can also get them in a range of different colours, including pink, red, purple, yellow, rainbow and camouflage.
The downside is these shoes will set you back a few quid, with prices ranging from £63.27 for children's sizes to £79.09 for adults.