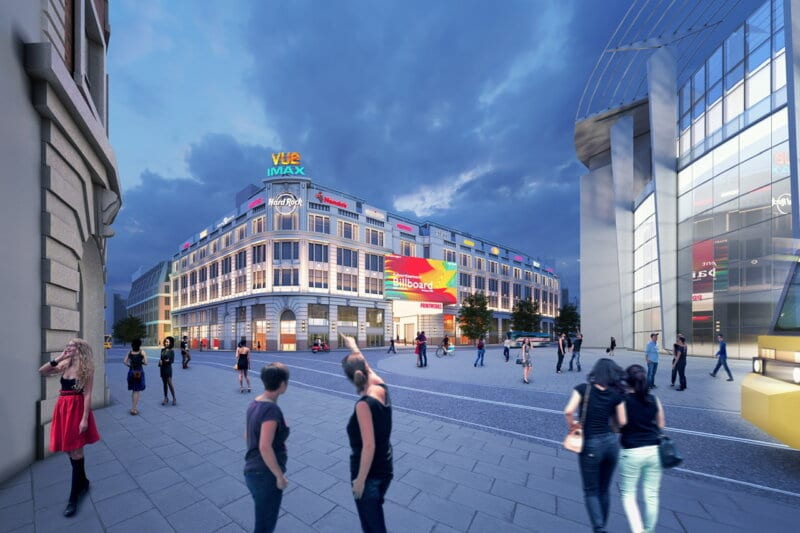 Plans have been revealed for a whopping £9 million refurbishment of Manchester's iconic Printworks – which will become the first major overhaul of the building since it opened its doors 20 years ago.
Printworks remains one of the leading entertainment destinations in Manchester and the work will reflect that with brand new digital tenant signage on the outside of the building and 'improved gateway entrances' to ensure smoother foot flow.
There will also be an internal transformation, with new technology, lighting and interactive elements to coincide with its round-the-clock customer base.
To put it simply, it's having a major facelift on both the inside and outside, however, the most spectacular aspect of the refurbishment comes in the form of a brand new 1,300m2 digital ceiling screen – which will be the largest in Europe. Nice.
The screen will have the ability to "control ambience, lighting and sound" and we think it's safe to say it will double up as a massive, ever-changing advertising board, because money.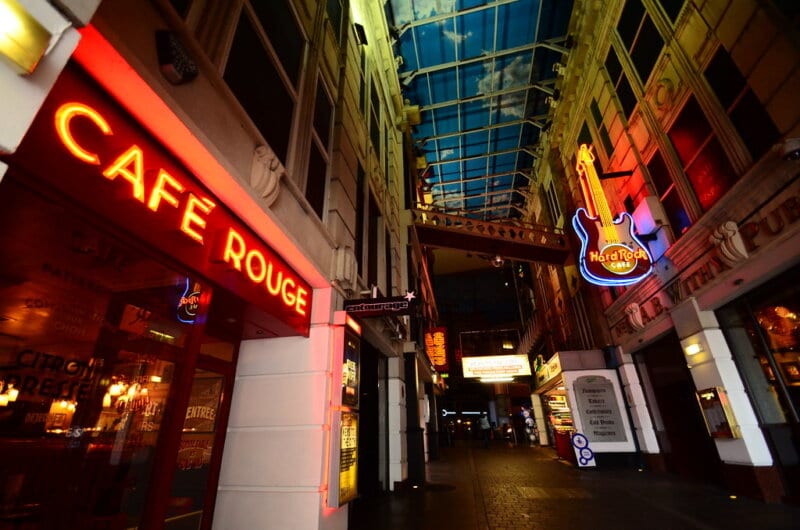 The move by DTZ Investors comes at the right time, after recently welcoming new activity-led tenants such as Treetop Adventure Golf, Escape Reality and a Tenpin bowling operator which will open its doors in early 2020 – so the new refurbishment will perfectly coincide with the move to become less of a binge drinking hotspot and more of a place to go and have fun with ya pals, basically.
Work on the refurb is scheduled to start in Spring 2020, with minimal disruption to the day-to-day running of the Printworks. We'll update you as we hear more.