Tokyo Industries have rejigged a troubled Spinningfields site to offer a "high-end dining experience and dynamic late-night entertainment." But does it deliver?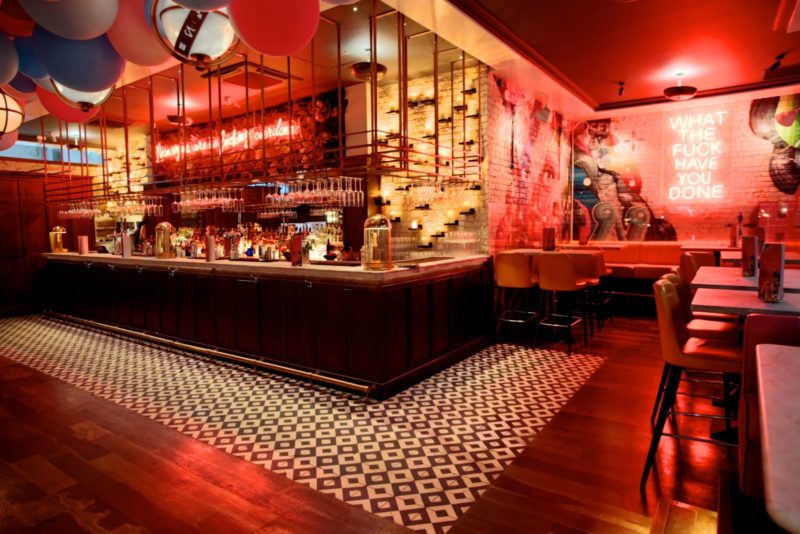 When Neighbourhood permanently slammed its doors shut in April, the Avenue North building - so busy for so long - was left eerily vacant.
But this autumn, Tokyo Industries swept in to set up BLVD: a venue low on vowels but high on glamour.
The refurb, by BLVD's own admission, has been light; adding a few touches of urban graffiti to create a bar that's more in the mould of one you might find in New York City's meatpacking district.
The changes are subtle, but somehow, the venue is completely different. BLVD isn't, as some predicted, Neighbourhood Pt 2. It's very much its own entity.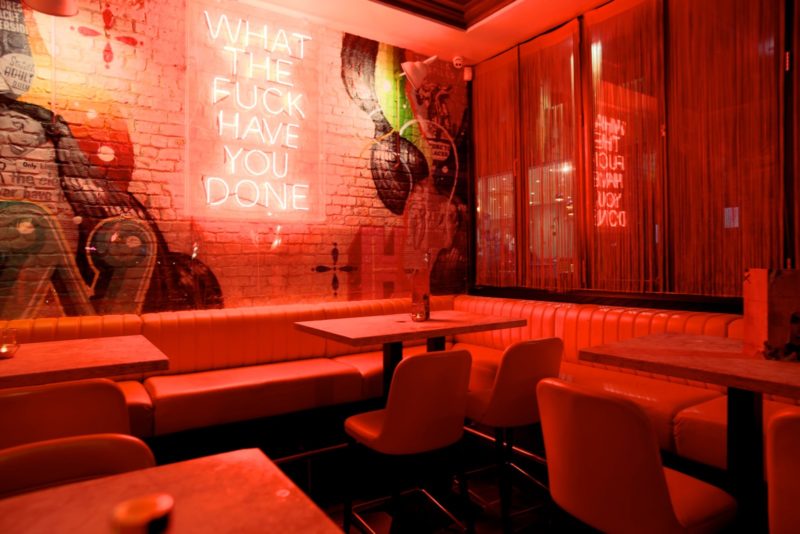 Specialising in seafood and Asian cuisine, with an array of Western favourites among the light bites, sides and mains (including steak, seabass and lamb cutlets), BLVD caters for the brunch, lunch and dinner crowd.
Regardless of your arrival time, though, your best bet is to go tapas-style and sample a medley of flavours from across the continents.
The waiting staff - who appear to know the menus inside-out with an encyclopaedic knowledge of the recipes whipped up inside the kitchen - are a huge help. They happily recommend palate cleansers, complementary sides, and even point you in the direction of dishes that appeal to your usual preferences.
There's also a bar team here who are eager to mix drinks to your own definition of perfection. If it's not quite right for your tastebuds, they finesse the formula to make sure it hits the spot.
Refreshing, in every sense.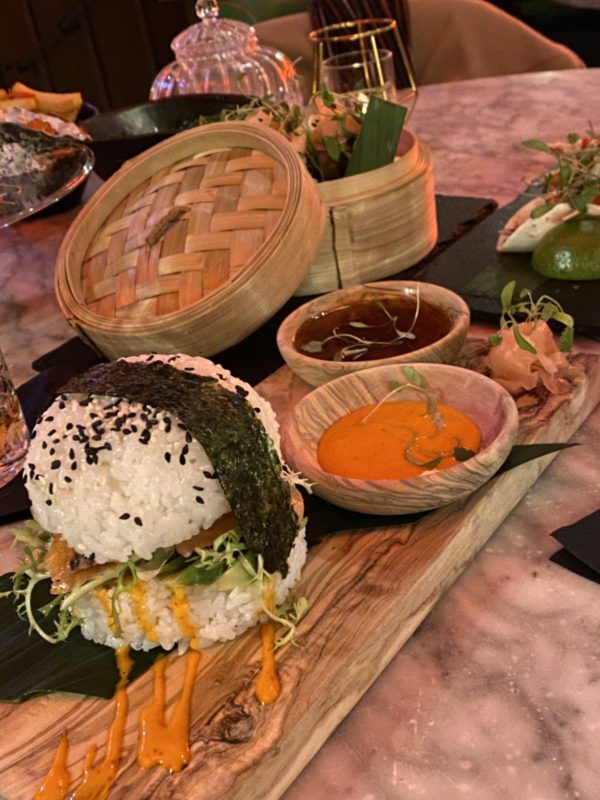 The eclectic cocktail menu has more than a few gems in there, including The Sully (tequila, grapefruit and lemon); The New York Shake (vodka, baileys and marshmallows); Liberty Flame (gin, Schwepps, nutmegg, blackberry and orange bitters) and The Tequila Old Fashioned (tequila, agave syrup, chillies and chocolate) among several other intriguing blends.
If you're going for the Negroni, by the way, prepare to have your socks knocked off.
Despite not waiting long for our food order, we're given a complementary serving of warm, green tea bread with a ball of gooey garlic butter anyway (we're told that customers often ask for additional side servings of this golden yellow butter… no surprise; it's sublime).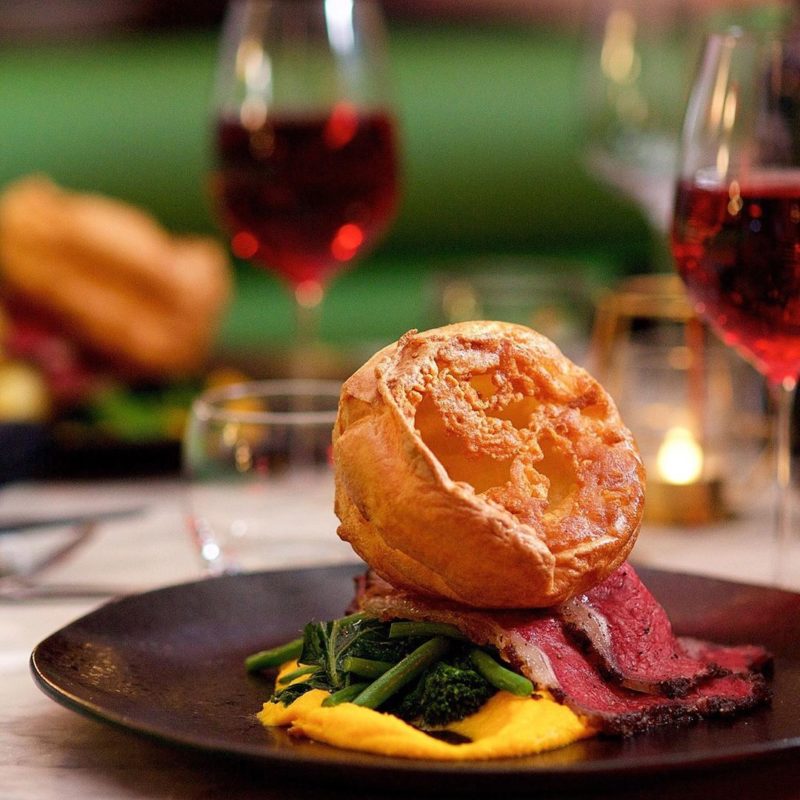 We wolf it down just in time before the arrival of our tempura veg - a playful pick and mix of greens in crunchy batter. In tow is an empyrean oyster dish - with mist rising from its bullseye and gently dissipating across the shells' personal beds of sea salt.
Pots of salt and pepper chips and buttered kale then begin landing either side of our table, along with a small plate of lobster tacos and a whopping sushi burger - which comprises of two white rice buns sandwiching together strips of beautiful salmon.
Last are the triumphant pork-packed bao buns - which came highly recommended upon arrival and prove as soft, tender and succulent as promised.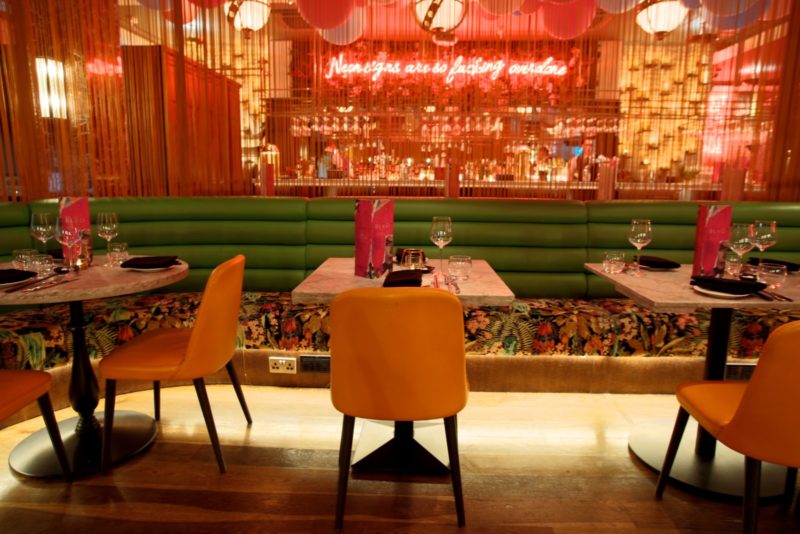 Props to the chefs; but what BLVD have got bang-on is their realisation that lavish and snooty aren't the same thing.
With staff drifting between tables to take excellent care of their customers, BLVD manages to be both classy and convivial.
If you're concerned a few plates at BLVD will set you back a bit - it's worth leaping on their temporary half-price food offer. Available from Sunday to Thursday, 12-7pm (not including Boxing Day or New Years), 50% off applies to parties of four or less. All you need to do is book in advance using the code "BLVDManc". Well worth it.
To slash your bar bill, download the Viper app and check out the ever-changing drinks packages.
Head over to BLVD's website to book a table.