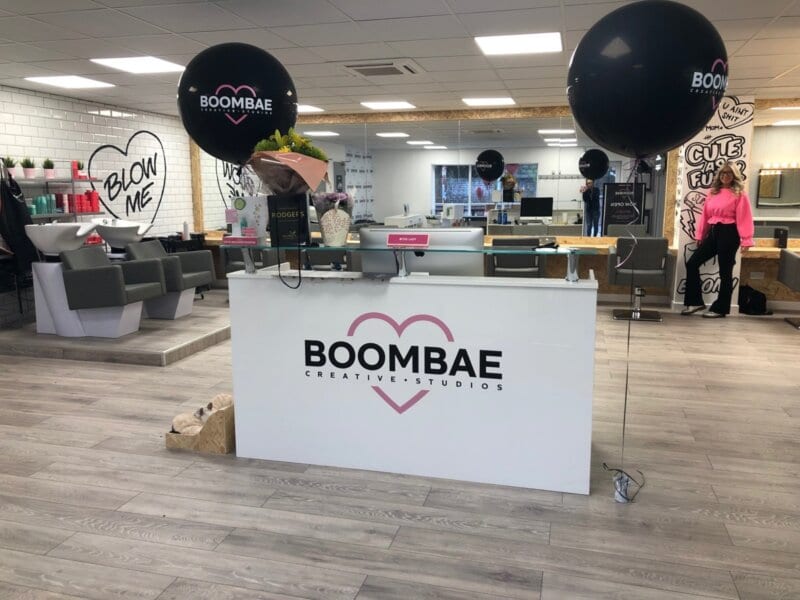 Boombae is a fantastically brash, wonderfully fun and - above all - brilliant new salon that has recently stormed onto the scene, rewriting the rules of what you'd expect from a visit to your stylist.
Boombae is located just out of town, only five minutes off the Mancunian Way meaning you can either hop in your car or jump in an Uber without worry of bumping into anyone en route to the salon, when you're rocking yesterday's eyeliner and your hair should have probably been washed a couple of days ago.
Also, no need to worry about doubling the cost of your 'do' in parking charges either, as Boombae has its own free customer parking bays. I'm relaxed already.
As soon as you arrive you're made to feel comfortable. The salon is bright, airy and chilled with 'Blow Me', 'Cute as Fuck' and 'BOOM!' blazoned across the white walls, making you smile the minute you walk in.
Kia Styles (owner and head stylist) welcomed me with a massive smile and took me over to the station to discuss what I had in mind, once we had that sorted Kia struck up a conversation as though we were old friends. It was lovely.
I'm brave in my choice and ask if Kia can take my very dark brown hair to something quite a bit lighter, Kia explains that this won't be a problem, saying they use a hair treatment in the dye that stops snapping and breakages and advises what she thinks would work best and how I could get the most out of my 'transformation'. I felt in very safe hands.
Kia is a Wella trained style director from Dublin with over 12 years experience in the hair industry. I'm told that she's appeared in numerous TV programmes including This Morning and she's done loads of magazine shoots including, Tattler, Stellar, Now magazine, as well as lots of fashion shows. Fair to say that Kia is in high demand, but it's evident why!
Boombae is a one stop shop for pretty much everything beauty related - hair, incredible Brazilian knots hair extensions, makeup, nails, lashes, aesthetics and various other beauty treatments. It the perfect place to come with a group of friends and get a load of treatments done at the same time, I can imagine it would be like a party in itself.
I'm in the salon just a little over three hours and it absolutely flew by, I felt totally pampered and felt like I'd just had a good old catch up with the girls. Once Kia had finished my hair, she span me around to look at the results and I was blown away, she had performed a miracle by transforming my hair from tired looking, split end-ridden mess into actual mermaid hair.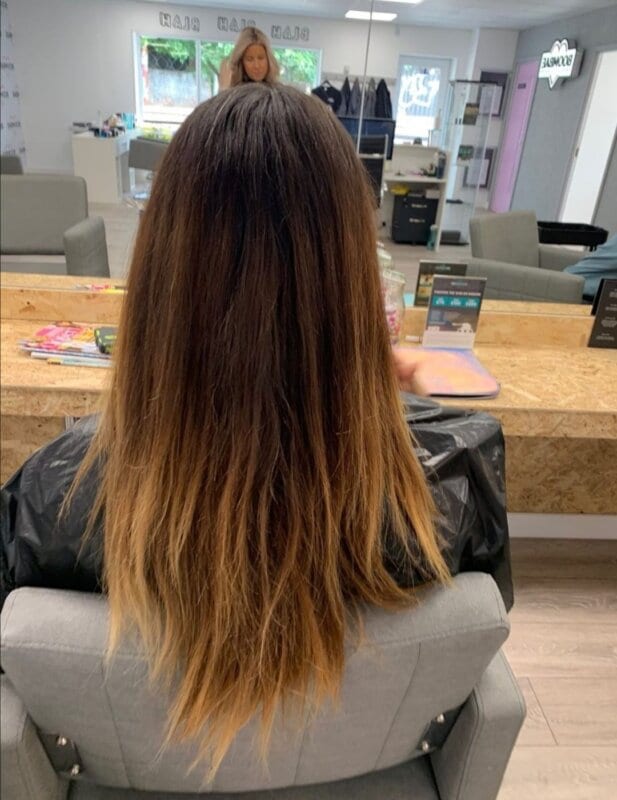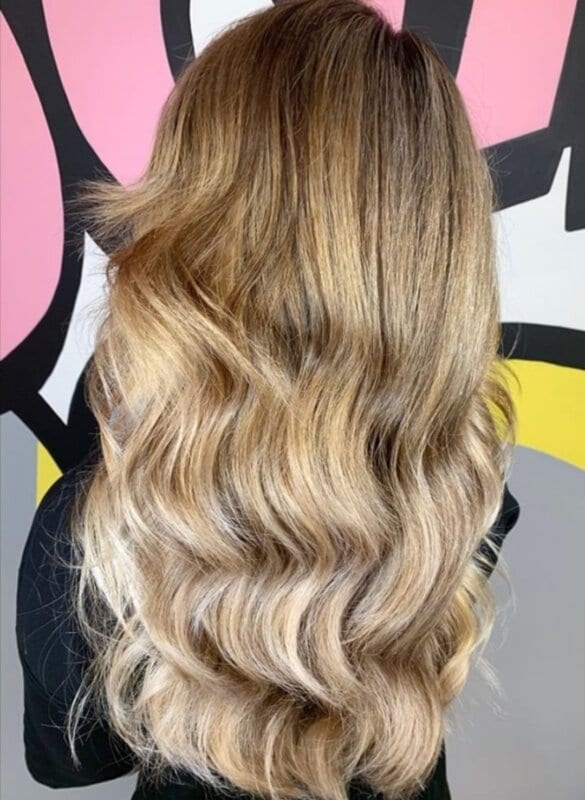 I already can't wait to go back. Getting the girls together, heading down on a Saturday and getting a full makeover before a big night out. There was also a promise of a bottle of prosecco here or there too…..
You can check out their website to make bookings.