Shopping
The viral online shop selling 'mystery boxes' of amazing vintage clothes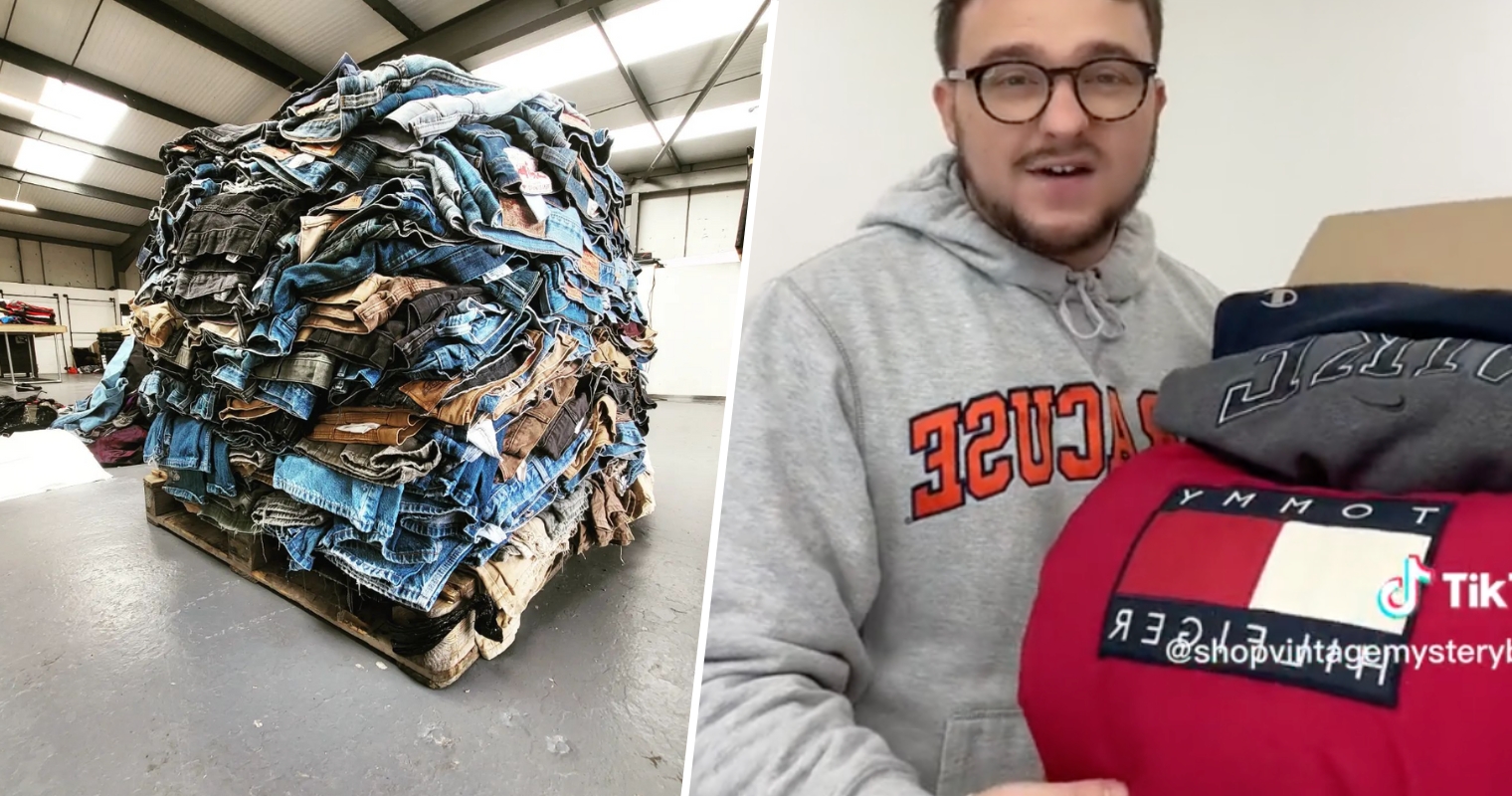 An online shop is selling boxes of vintage clothing for an absolute bargain – but the catch is you never know exactly what you're going to get.
Shop Vintage Mystery Boxes will specially choose items from its massive collection of branded vintage clothing and package them up for you, with three-item mystery boxes starting from just £65.
And given that the boxes often include things like North Face puffer jackets (which retail for around £300), you're set to make some major savings.
Turning everything we know and love about shopping on its head, Shop Vintage Mystery Boxes is providing a brand new service that gives you the chance to grab some seriously good-value designer clothes, but you'll have no idea what you're actually getting until it arrives on your doorstep, The Hoot reports.
Mystery boxes certainly aren't a new development in the retail world, but people are losing their minds over the options that are getting sent out to customers for less than £50.
And its social media marketing is absolutely on point too – the brand films themselves packing up orders and posts them on TikTok, racking up millions of views a week.
Popular combinations seem to include North Face jackets, Champion, Nike and Tommy Hilfiger sweatshirts and t-shirts.
Humbly offering incredible items in their boxes, the company does state that "we do not overhype and oversell our boxes, they are what they are and always very good value for money. Put your trust in us and we won't let you down!"
Prices start at £45 for menswear and womenswear, and offer three different types of packages: vintage, comfy and cosy- and if you're lucky enough you'll be able to watch your order getting packed on TikTok.
In one of the company's latest videos, a North Face puffer jacket, embroidered Champion sweatshirt and Tommy Hilfiger t-shirt can be seen being packed up for a happy customer.
New, the items could retail at anywhere up to £250-£300, but instead this Shop Vintage Mystery Boxes customer won't pay more than £65, with the added perks of reducing fashion waste and supporting a small business- seems like a win, win really.
Each contain vintage items from the 80s, 90s and 00s and the internet can't seem to recommend the selections enough.
Read more
One happy customer said: "This will be my 4th box, first one for a man and I can't fault it at all. Every item I've had is top quality. Nike puffer (reversible) 2 champion jumpers and a Tommy tee for this price! Amazing! I would 1000% recommend shop vintage, my partner is absolutely over the moon!"
Over on TikTok, Shop Vintage Mystery Boxes is also sharing what happens when they come across fakes (it includes lots of snipping – and a drop off at the charity shop).
Racking up hundreds of thousands of views (sometimes millions), people really can't seem to get enough of these boxes- and it's not hard to see why.
For more information on how to place an order with Shop Vintage Mystery Boxes, visit their website.
Feature Image- Shop Vintage Mystery Boxes