Some of you eagle-eyed City fans may have noticed that head coach Pep Guardiola was wearing a distinctive hat at yesterday's victory parade.
The tartan flat cap contained the Man City logo and the team's iconic sky blue and white colours, but there is a heartbreaking reason for Pep wearing it on yesterday of all days.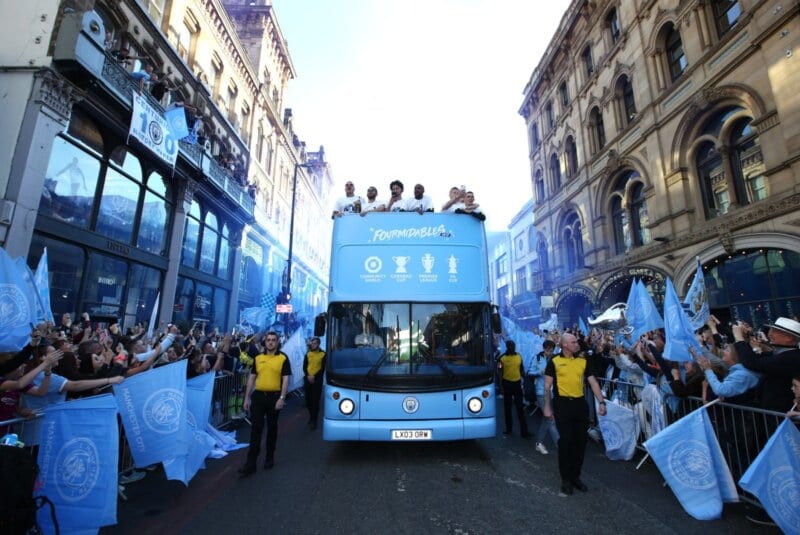 The cap was a tribute to Man City life president Bernard Halford, who sadly passed away in March at the age of 77. It was gifted to Pep by Halford's wife.
Halford once said he 'ate, slept and breathed' City and was affectionately known as 'Mr Manchester City'.
During yesterday's parade, Guardiola said:
"
One week ago, Bernard's wife gave me this present and I said we're going to celebrate the Premier League I'll wear it for Bernard.
Manchester City won the Premier League for the second year in a row, with the men's team donning 'Fourmidable' t-shirts - a nod to them also bringing home the FA Cup, Carabao Cup and Community Shield.
They paraded their trophies around the streets of central Manchester yesterday with tens of thousands of fans lining the streets in a sea of white and blue flags.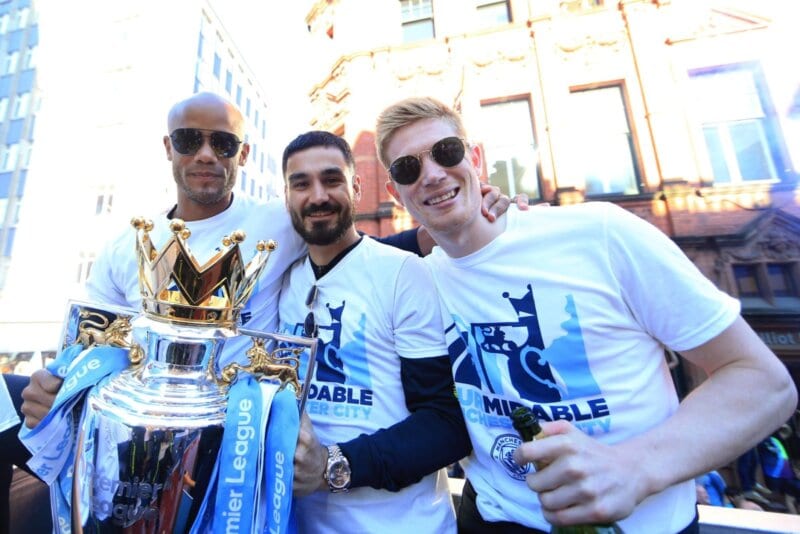 Despite the jubilant scenes, one City fan's luck trumped everybody else.
BBC cameraman Mark Hilton managed to give Pep Guardiola a lift home after the victory parade. He said he was about to leave the media compound when a security guard asked if he'd taxi the City boss back.