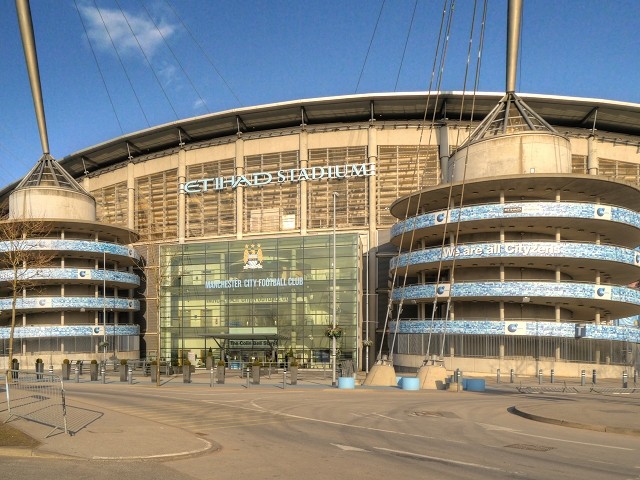 In what might come as a surprise to one half of Manchester, City's ground has topped a global ranking of the best stadiums.
The Etihad Stadium took the top spot when it comes to matchday experience, beating Barcelona's Camp Nou (2nd) and Bayern Munich's Allianz Arena (3rd).
The study looked at 16 sports stadiums that fit certain criteria, ranking them out of a possible score of 90.
FOOTY conducted the research on teams that finished first in their domestic leagues in 2018-19 - or won a 'significant' title - and ranked the stadiums from best to worst, with the Etihad getting a respectable 70 out of 90.
Barca's Camp Nou scored 63, while Bayern Munich's Allianz Arena got 54, as did Atlanta United's Mercedes-Benz Stadium. Next up were Zenit Saint Petersburg's Gazprom Arena and Benfica's Estadio Sport Lisboa e Benfica, which both got a score of 53.
These were followed by Red Bull Salzburg's Stadion Wals-Siezenheim (51), Paris Saint-Germain's Parc des Princes (48), Boston Red Sox's Fenway Park (47) and Juventus' Allianz Stadium (44).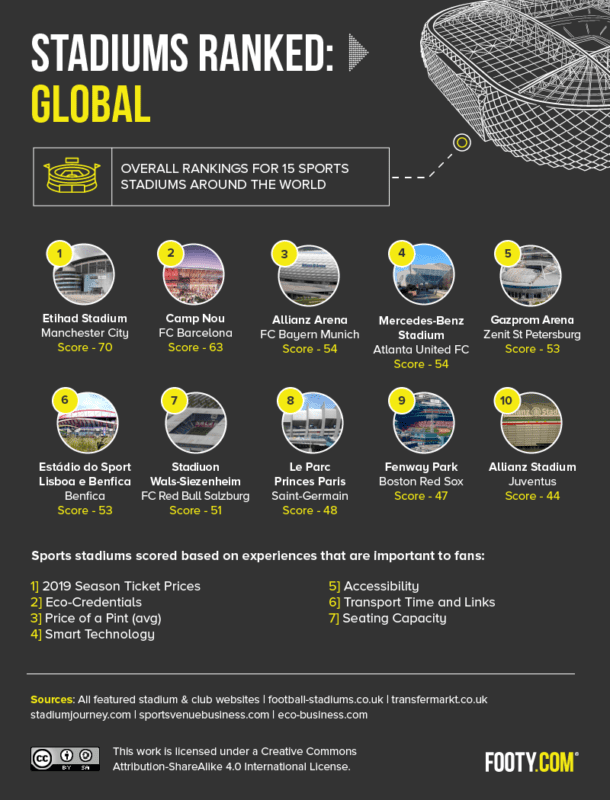 As well as winning a domestic or 'significant' title, the study also took into account other factors, like season ticket prices, price of a pint, accessibility, seating capacity and transport links.
Is the Etihad really the greatest stadium in the world for a matchday experience? I'm sure the Red half of Manchester will have a lot to say about this...