It's difficult to imagine the horror that Cristiano Ronaldo, along with his girlfriend Georgina Rodríguez, have experienced in the last month.
The couple's newborn baby boy tragically died in April, with the Manchester United star saying they were experiencing 'the greatest pain that any parents can feel'.
The incident saw football fans and players alike set aside their club rivalries to pay their respects to Ronaldo's family.
Moving scenes at Anfield saw fans give the footballer a standing ovation at the seventh minute and a chanted rendition of Liverpool's adopted anthem, You'll Never Walk Alone.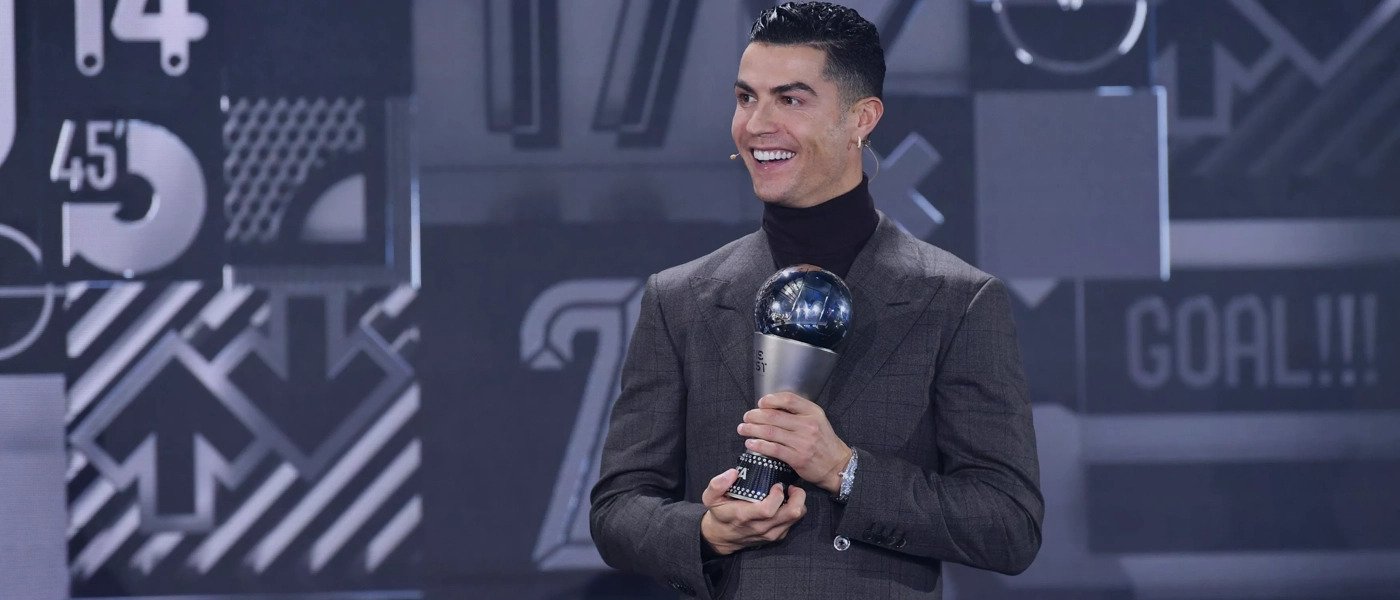 But then Ronaldo has always been one of those players to command respect on the field.
Regardless of football allegiances – be it red, blue, or somewhere in between – most can agree that Ronaldo is one of the greatest footballers of all time.
He's won the prestigious Ballon D'or five times (a feat beaten only by Lionel Messi, who's won it seven), has scored a whopping 812 career goals, and holds dozens of records.
He's also built up a whopping list of charitable work and high-profile charity donations over the course of his career.
Back in 2008, Ronaldo received undisclosed damages from a libel case against The Sun – then took the cash and donated the lot to a charity in his native Madeira.
The star is often first in line to donate gifts and toys to hospitals in Greater Manchester alongside his United team mates.
He's donated huge sums to hospitals and other health care services, including paying for a new cancer centre at the hospital that saved his mother's life.
Ronaldo once sold his golden boot award for £1.2m, and donated all the money to Palestinian children.
Read more: There's a Jubilee street party 'rave' happening at this Manchester hotel next month
Then there's all the charities he's an ambassador for – Save the Children, Unicef and World Vision are the three major ones, who all received a split of his £450,000 bonus for winning the Champions League.
In 2015, Ronaldo was named as the most charitable sports star in the world by dosomething.org, after donating £5m to the relief effort after the devastating earthquake in Nepal.
While he may not be a Mancunian by birth, after so many years as a pillar of our football scene – arguably the lifeblood of Manchester – we think Cristiano can call himself an honorary Manc.
And with all his philanthropic work to further the lives of others, he's a very worthy winner of our Manc of the Month for April 2022.
About Manc of the Month
We all know that Manchester is home to some special people, some born here and others drawn here, and after a bumpy two years that effectively amounted to one big lockdown, it's these special people that have inspired and led us through the tough times – so we decided to start a series that shines a light on those who should be celebrated.
Following on from our 'The Mancs of the Year' feature towards the end of 2020, Manc of the Month officially kicked off in July 2021, with Marcus Rashford MBE, Manchester's mural king Akse P-19, the local chef feeding the region's vulnerable families Mary-Ellen McTague, and Manchester's groundbreaking new Council leader Bev Craig among previous honourees.