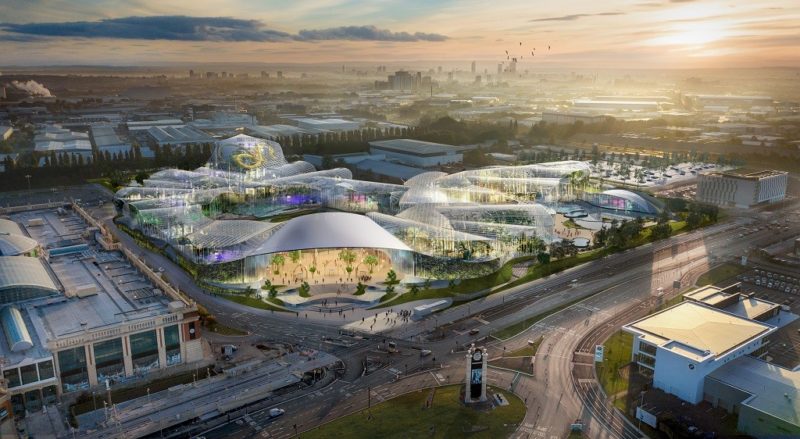 A huge water park and spa described as a 'tropical wellbeing resort' could soon be coming to Trafford.
Therme Manchester has submitted plans to build an 'ancient Roman spa-like paradise' right next to the Trafford Center, and we are all for it.
The attraction, initially set to open by early 2022, will be plonked right in TraffordCity and if approved, will consist of waterslides, wave pools and a luxury spa. It will be a 'true oasis in the city'.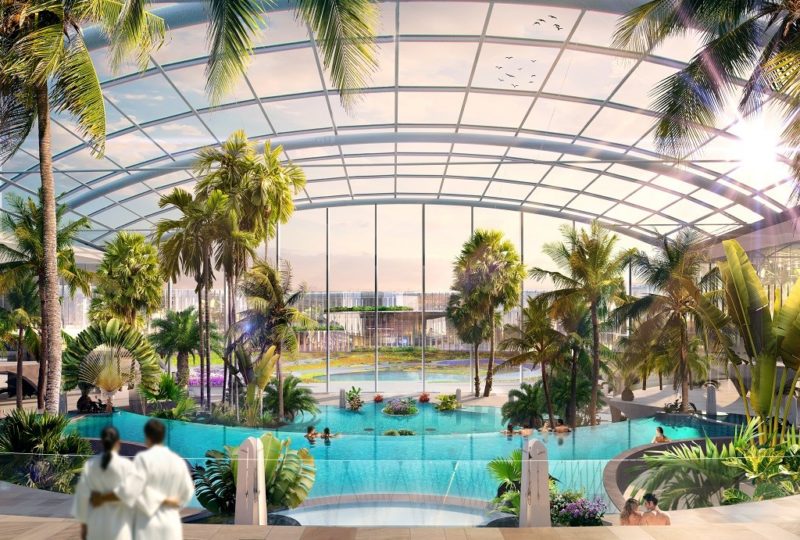 The huge indoor tropical-themed water resort will be constructed by Barton Dock Road, between Phoenix Way, Mercury Way and the Bridgewater Canal – the current EventCity will then move to the building occupied by Soccerdome in what will be a massive redevelopment.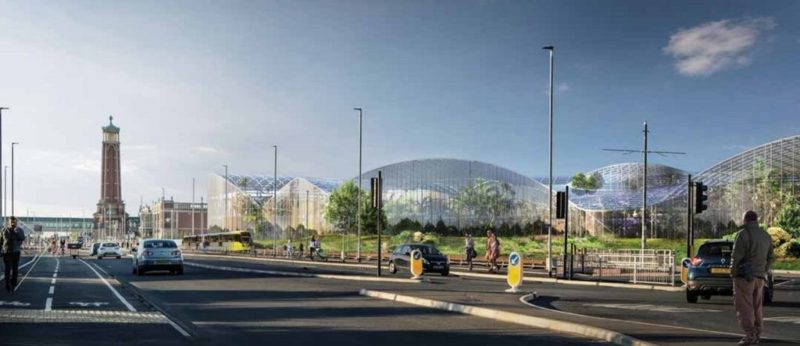 Stelian Iacob, CEO of Therme Group UK, said: "Therme combines sustainable technology with nature and culture to benefit communities around the world. Manchester has always been a forward-thinking city, and we are excited about the possibility of Therme Manchester bringing wellbeing and affordable luxury to the heart of the community, shaping a city of the future."
Comments on Therme Manchester can be submitted at the public consultation at EventCity on July 25 and 26 and you'll also be able to visit the Therme Manchester website between July 25 and August 4 if you'd like to have your say anonymously.
What do you think of the idea?