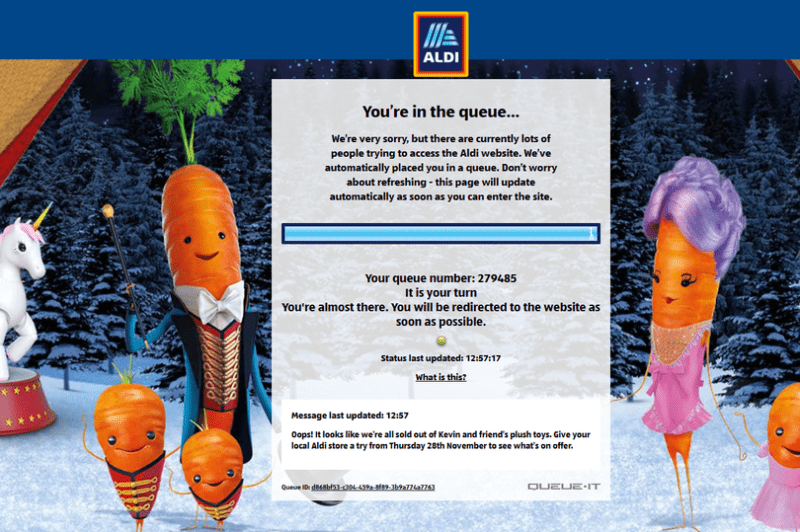 Tens of thousands of Aldi shoppers broke the store's website last night after a queue built up so long people spent hours waiting to buy Kevin The Carrot toys.
Thousands managed to bag themselves a Kevin of their own, but, inevitably, those who didn't were up until 4 and 5am only to walk away with nothing.
Thankfully, for those who did miss out, the toys will be available in store from Thursday 28th November, but if the online activity is anything to go buy, oh, and last year's chaos in store, you'll have a fight on your hands!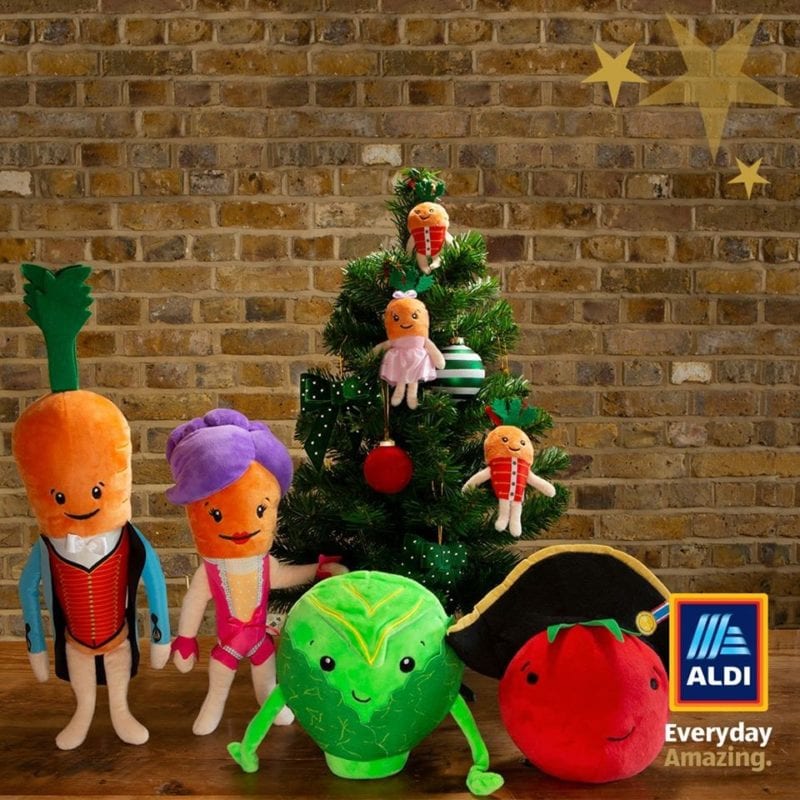 Those who didn't manage to grab a pre-order were left with a website message that said: "Oops! It looks like we're all sold out of Kevin and friend's plush toys. Give your local Aldi store a try from Thursday 28th Nov to see what's on offer".
People were not happy about this,  obviously, with one twitter user tweeting: "Its 6.30am on Sunday and theres no Kevin's left......?! Sort it out @AldiUK."
The range includes over 20 items, including life size cuddly versions of the characters. Prices vary from £1.99 to £49.99 for the popular plush toys.
If you missed out, we'd suggest getting to your local Aldi store pretty early on Thursday (28th) – and take your boxing gloves.