Last night, we reported that Batman aka Chorlton Tram Cat had gone missing after his owner posted the news on his popular Facebook page.
Well, he's still missing 24 hours later and his owners are growing increasingly more worried.
The moggy is famous for hanging around Chorlton tram stop and photos of him are often posted online after spotting him recently became a significant activity.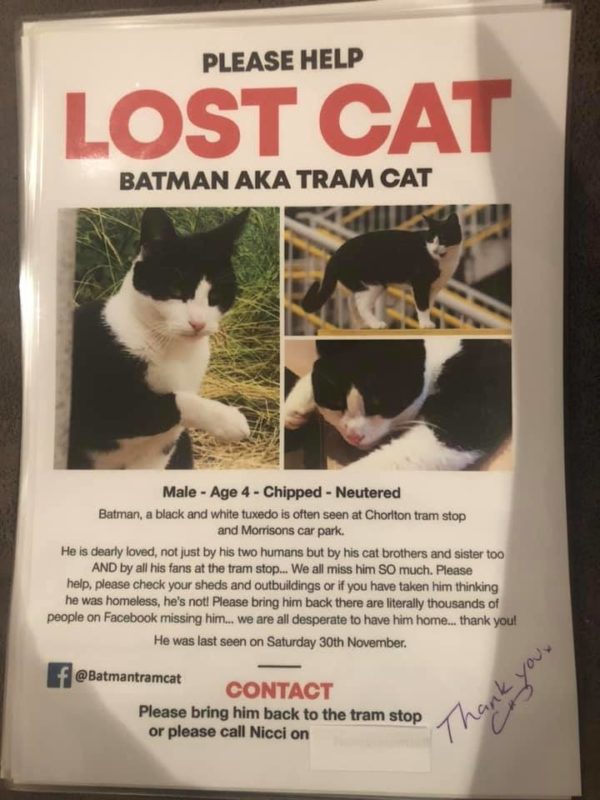 The four legged local celeb didn't come home on Sunday evening and his owner Nicci Cuff is convinced that he has been rescued by a stranger who doesn't recognise him.
It is quite common for cats to find new homes after going missing either by cat sanctuaries or literally by finding a new home themselves.
Mrs Cuff is hoping those who have Batman will come forward once they have seen the posts on social media, but in order to increase awareness she has tonight posted a missing cat poster on his Facebook page that has quickly racked up over 400 shares.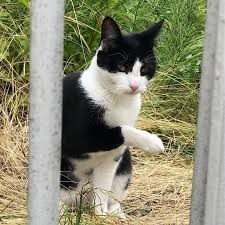 She is urging people to share the post, or even print it off, in order to spread the word as far and wide as possible and get Batman home before Christmas.
Have you accidentally rescued Batman? Have you seen him around? If so, get in touch with his owners on his Facebook here.