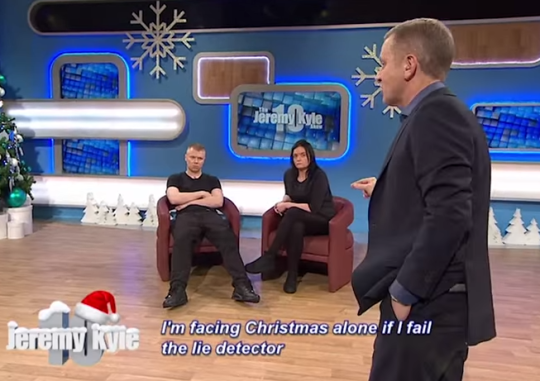 The Jeremy Kyle Show was axed back in May after the death of one of the show's guests, Steve Dymond.
Now an investigation into reality TV is being led by the Commons Digital, Culture, Media and Sport Committee, which has been hearing evidence from former guests of Kyle, as well as contestants from Love Island.
Dwayne Davison appeared on The Jeremy Kyle Show back in 2014, and told the committee he 'wished he could die' afterwards.
Davison was called the 'most hated' guest to ever appear on the show. Speaking to MPs he said: "I wished I could die. It has ruined my life. I can't escape what he has done to me. It's like getting a dog and winding it up, getting another dog and winding it up, and setting them on each other."
He was only 21 when he appeared on the show. The former guest later attempted suicide, and claimed his post-show care consisted of a one-minute phone call and taxi fare back to Nottingham.
Davison also revealed exactly what happened to him when he got to the studio, which was based in MediaCity, saying he was 'locked in the smallest, tiniest room', and was confined for 10 hours with his possessions taken away from him.
He claimed Kyle was offensive to guests to try and provoke them, with this edited out later, and the committee chairman Damian Collins told Davison and fellow guest Robert Gregory: "Someone in police custody would have more rights than you were given."
An ITV spokesperson has now responded to the claims:
"
As a producer and broadcaster ITV takes its responsibilities around duty of care to participants very seriously. Supporting the physical and mental health of everyone involved in our programmes is our highest priority… We were truly sorry to hear that Dwayne was experiencing mental health problems and suicidal thoughts and have apologised to him that we did not remove the clips from our official ITV YouTube channel. We have offered to pay for counselling, as he has requested.