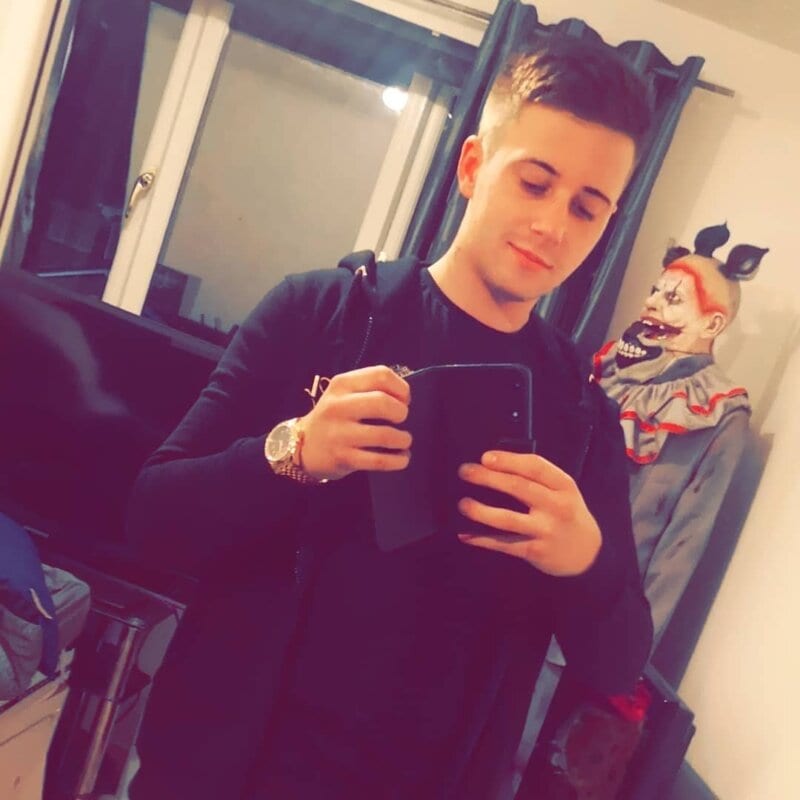 We all love a joke, well most of us do, there are obviously some miserable bastards out there and if you fall into that category this one probably isn't for you.
One person who definitely loves a joke is a young lad going by the name of Rydo Cnoc on Facebook.
He posted about his recent attempt to wind his girlfriend up, an attempt which I would say was extremely effective.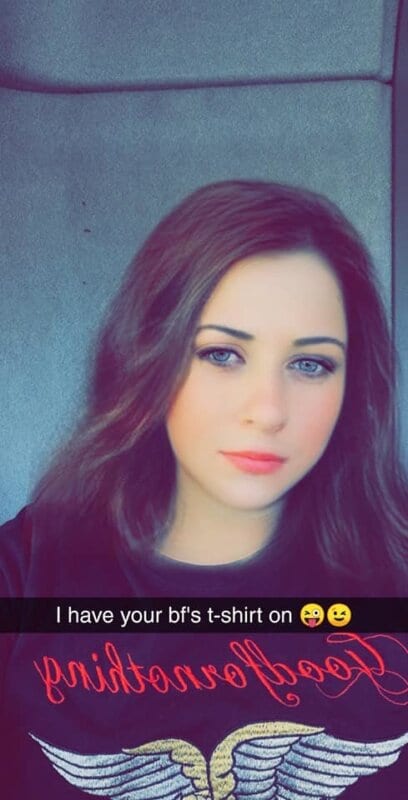 He sent his partner a photo of a girl wearing his t-shirt, captioned with 'I have your bf's t-shirt on' (with a winky tongue out emjoi and winking emoji for added salt in the wound).
But all is not as it seems, as Rydo - who according to the screenshots is really called Ryan - had actually used a Snapchat filter to turn himself into a girl, sending a photo of his newly transformed self to his girlfriend. As the responses show, she didn't find it particularly funny.
He wrote on the post:
"
Snap chat [sic] has a filter that makes you look like a girl, so I thought it would be a good idea to wind my gf up and send her this, she didn't take it well.
Her initial response was to ask if he was fucking serious, telling him to 'not even bother coming round after work'. He tells her it was all a massive joke, but she's not having it, even when he explains about the filter, telling him: "You talk shit am fucking fuming".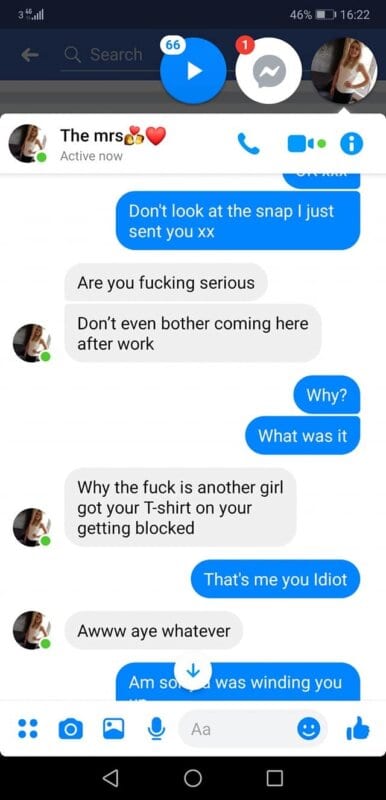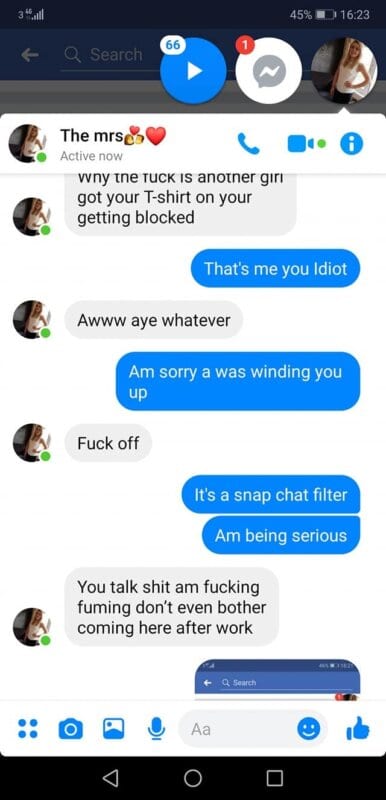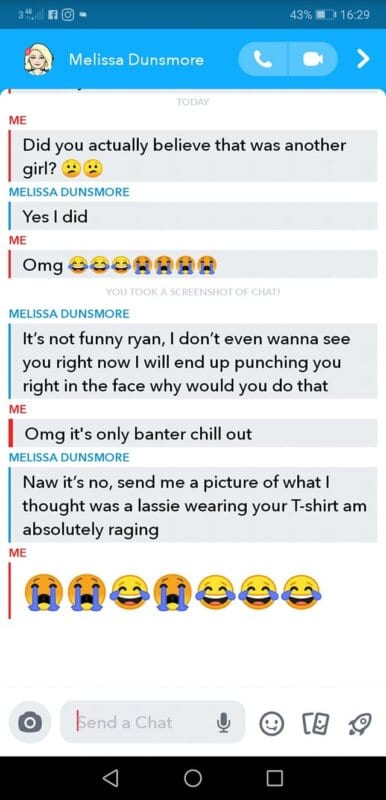 The chat then moves from Messenger to Snapchat, and the lads further pleas continue to fall on deaf ears, with his missus declaring: "I don't even wanna see you right now I will end up punching you right in the face".
It's not clear how the whole thing ended and whether his girlfriend eventually forgave him, but he probably won't be trying anymore filters for a while.