Every now and again an act of kindness goes viral and makes you think that, actually, people aren't that bad.
This is one of those moments, as a photo of a bus driver helping an elderly passenger has reaffirmed people's faith in humanity.
It happened on the number 8 bus from Bolton to Manchester, and was caught on camera by passenger Paris Jayne.
According to Paris the lady uses crutches as she has bad legs, and when she got off the driver parked his bus up so he could give her a hand to her front door.
The kindhearted Diamond Bus driver even helped her with the shopping, with the whole incident making Paris' day.
Paris wrote on Facebook:
"
The cutest thing just happened on my bus. Which is a number 8 heading towards Manchester. There's this lady and she has really bad legs and crutches. The bus driver parked up the bus at the stop, helped her off and carried her shopping home for her. Made my day anyway.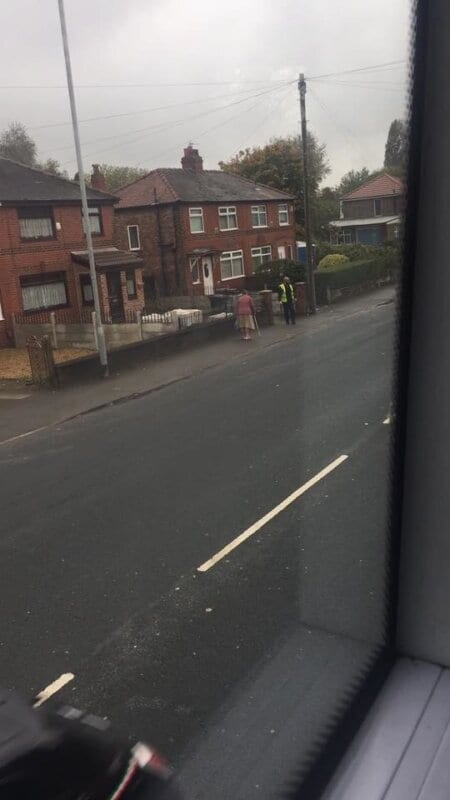 People were quick to praise the driver, with Emma Mcclelland writing: "Wow there is still some nice people left in this world". Trisha Nugent Leonard agreed: "Such a gentleman. This man deserves an award for his kind heart."
Some people were worried the man might have been disciplined by the company for leaving the bus unattended, but according to Paris: "He didn't get sacked. He got thanked by Diamond".
A little bit of positivity to take you into the weekend...