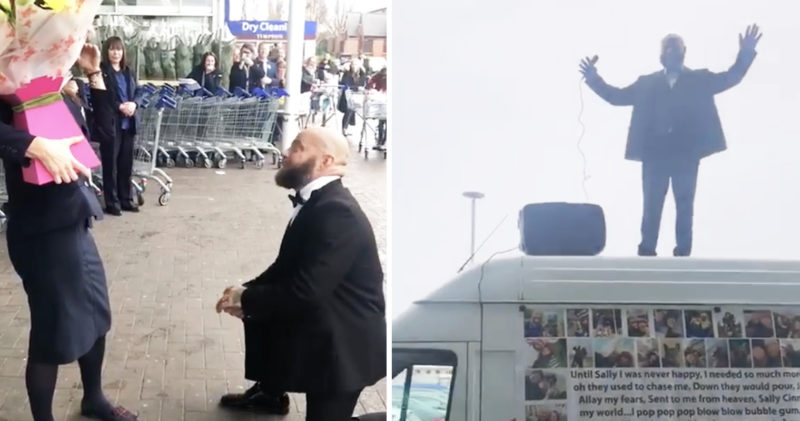 I've seen some proposals in my time, but this one might be my favourite.
Nothing says Warrington more than a man on a van singing to his fiancé outside Tesco.
That's exactly what Mike did this week when he proposed to his fiancé Gaynor during her shift at Tesco Warrington on Thursday afternoon.
Balls of steel this guy! We had A Marriage proposal live at the front of Tesco Warrington today?Congrats Mike and Gaynor Marshall??xx

Posted by Ian Hawkins on Thursday, November 28, 2019
The video, which contains an incredible rendition of The Stone Roses song Sally Cinnamon, has been viewed 364,000 times since it was posted to Facebook.
Over 2700 people have commented on the post, most of which are women tagging their partners, asking why they're not a romantic heartthrob like Mike.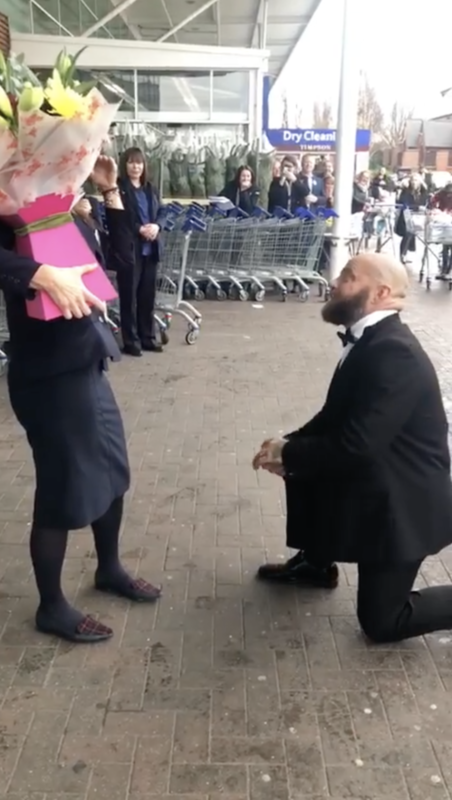 Filmed by his mate, Ian Hawkins, the video is captioned "balls of steal this guy!" You're not wrong, Ian.
We'd like to personally congratulate Mike and Gaynor on their upcoming marriage and wish them all the best fore the future!