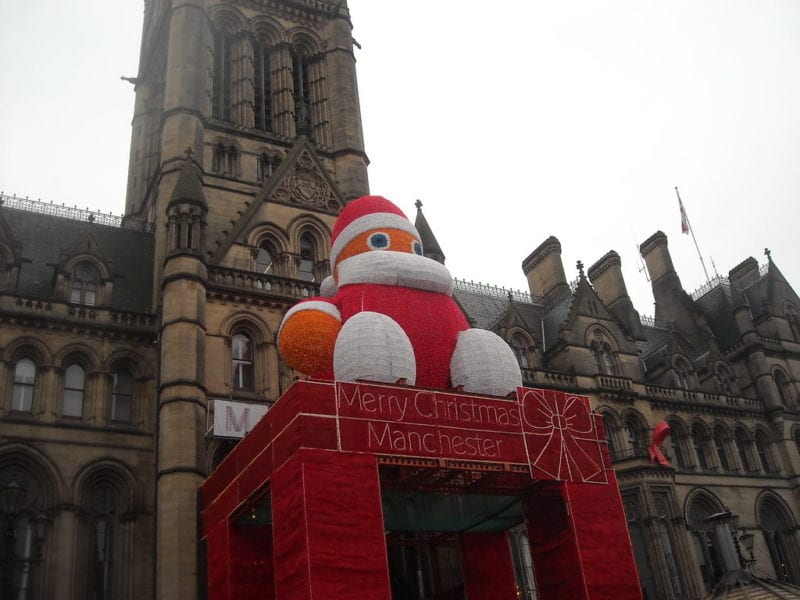 After ten happy years wowing Christmas crowds at Manchester Town Hall, festive favourite Zippy is finally upping sticks.
The city's most beloved Santa mascot is leaving Albert Square for Trafford Park – setting up shop right in front of the Kellogg's factory for December 2019.
Many Mancunians had feared the worst for Zippy – who bears a strong resemblance to his namesake character from kids' TV show Rainbow – when the council announced they were selling him due to high costs and complications.
Zippy is made up of more than 100,000 LED lights and 89 pieces – taking as long as three full days to successfully assemble.
It looked touch and go for a while as to whether we'd see him again, but we're glad to announce that Zippy will still be around this Christmas; albeit in a different part of the city.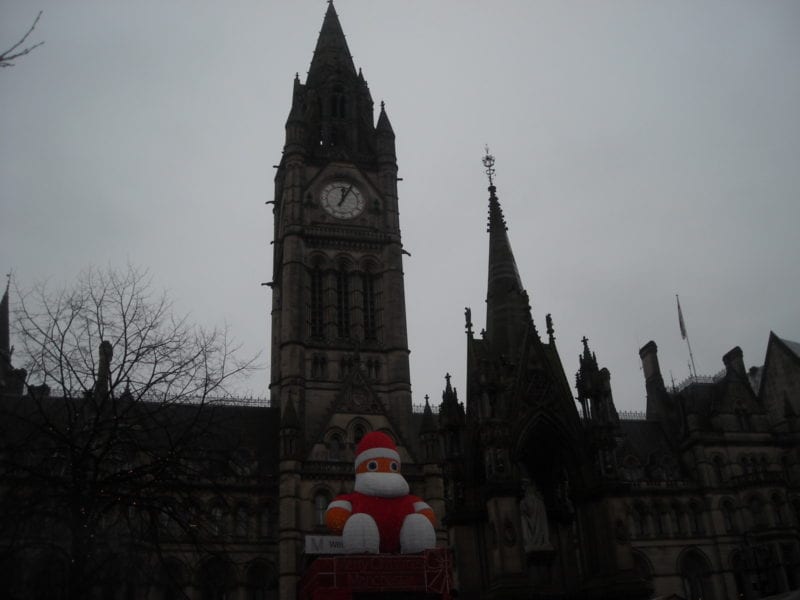 Thank God for that. It wouldn't feel right without him…
Meanwhile, the city centre's new Santa is now up in Piccadilly Gardens. Mancs took their pick from nine designs for the new mascot – and the grand introduction is set to happen very soon.