If you're after a career change - or maybe you're already a naked cleaner and want to switch employers, who knows - then you might, possibly, maybe, want to check this job out.
A naked cleaning service is looking for people to, well, clean other people's houses without any clothes on (obviously).
The UK's leading nude cleaning service is looking for naturist Mancs to come get involved, and you don't need any experience, just willingness to work naked - as you can probably guess that's a dealbreaker for them.
Naturist Cleaners do work for clients across the UK, and the general pay for one hour's work is about £45, which isn't too shabby.
The company is after cleaners of all shapes and sizes, and the safety of employees is their 'number one priority'.
A statement on their website reads: "Naturist Cleaners are always looking for new part-time people to work for us as naturist cleaners. A principal role is to do general cleaning in nudist private houses wearing no clothes. We are looking for flexible, responsible cleaners no matter your age or figure."
They also make it very clear that customers can't touch the cleaners and there is nothing sexual about the service:
"
Our cleaners are very professional. They won't get upset and will understand your reaction to a nude female's body. However, you should respect them and their personal space. We do not represent or provide sexual services and our nude and full-clothes cleaning services should not be treated as a sexual experience.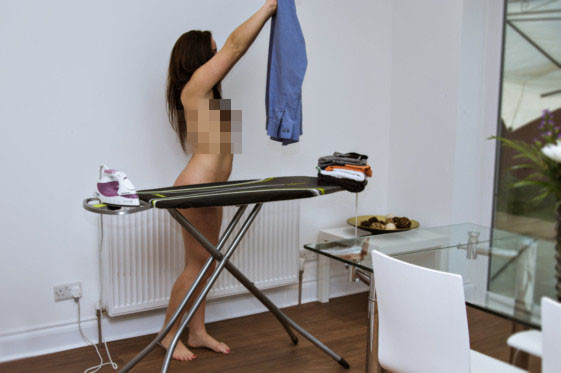 On top of that, filming or taking pictures of the cleaners is totally against their rules.
If you want to get involved, check out their website here for more information and to apply.