Piers Morgan definitely isn't a fan of Love Island and the people who go on it, and he often let's viewers know about his disdain for the show on Good Morning Britain.
The presenter took to the air this morning to call for Maura Higgins to be removed from the ITV2 show and arrested for her behaviour towards fellow contestant Tommy Fury.
Piers called Maura out for being 'predatory', demanding she be 'dragged out' of the villa to face legal consequences for her behaviour.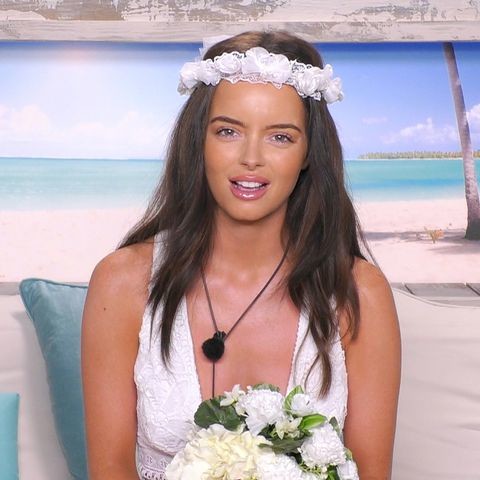 He was referring to a scene where Maura climbed on top of Tommy before trying to force him to kiss her, with Piers saying that if the roles were reversed the man would be arrested.
Piers said:
"
What part of no means no did Tommy not communicate there? It's clear premeditated assault. She has to be dragged out of there and arrested. If it was a bloke she'd be out of there, she'd be arrested, career ruined. No means no. Tommy looked like a victim to me.
And the GMB presenter wasn't the only one to see an issue, with people taking to Twitter after it aired on Friday to discuss the moment:
Soooo Sherif is kicked out the villa for play fighting and accidentally hitting someone but Maura can be a sexual predator towards tommy and stay in the villa?? Fucked up that is #loveisland

— Char (@charrdodd) June 15, 2019
Right I'm not being funny but. Maura is 28. Tommy is 20. She is objectifying him, commenting on his body constantly, hasn't mentioned a single thing about his personality AND IS FORCING HIM TO KISS HER. I'm just saying if this was a guy there would be a war #loveisland

— Georgiamd17 (@georgiamd17) June 14, 2019
danny asking for consent before kissing yewande >>>>>>> maura climbing on top of tommy in an attempt to force something #LoveIsland

— khāthrīyā (@katriyalevine) June 15, 2019
sorry but if that was Tommy to Maura imagine the outrage? he was literally like no I'm not kissing you get off #LoveIsland

— lewys (@lookingforlewys) June 14, 2019
Imagine if tommy was forcing himself upon Maura like that.. everyone would be screaming sexual assault? needs to calm it #loveisland

— millzz? (@mxlcat) June 14, 2019
The incident in question sparked 486 complaints to broadcasting regulator Ofcom.