Would your local takeaway owner go the extra mile when it comes to delivering your food?
You might think the answer is yes, but I bet they wouldn't run out of their shop in sandals and lob your food through your truck window in your moment of need.
But if you get your kebabs from Sizzlers Shaw in Shaw, Oldham, then you're in luck, as the owner Arslan Anwar Saifi really will go the extra mile.
A video of Arslan throwing a doner wrap through a truck window to one of his customers has gone viral, after the customer in question David Crossley shared it on facebook.
David, 25, filmed the moment the kebab came flying into his truck on Sunday, with the video starting by showing Arslan running up to the side of the vehicle.
The truck driver shouts 'yeah, throw it in, go on!' while waiting at the lights, before the foil-wrapped kebab appears through his window, and he happily exclaims 'yes, brother!' and 'go on Arslan' as the takeaway owner rushes back to the shop.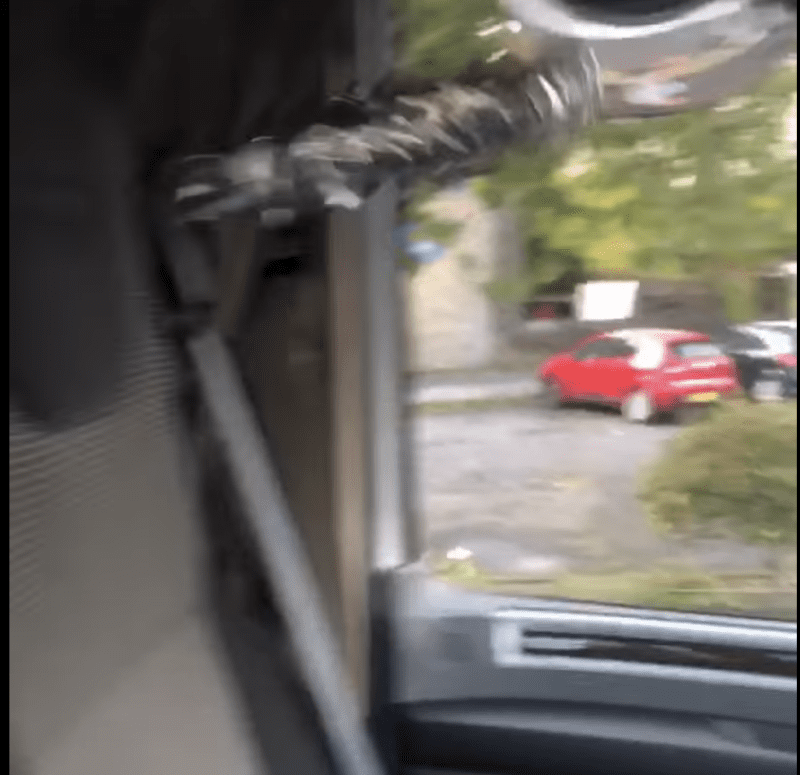 The kebab-through-window routine began six months ago because David can't park his truck near the takeaway, and he now stops off for a flying doner around once a week.
He rings Arslan beforehand to see if he's about to lob the kebab through, then when he approaches the traffic lights outside the shop David honks his horn to get his attention.
David and Arslan have known each other for a while, and David says the takeaway boss helped him out when his daughter wasn't doing too well, giving him free food and visiting them in the hospital.
According to the truck driver, Arslan isn't just a takeaway owner, he's a friend and a 'great guy'.