You've probably seen by now that Manchester's mega Christmas mascot, Zippy, has left his home of ten years in Albert's Square to set up shop in Trafford Park for 2019.
But why, out of all places, did this giant Santa end up outside a Kellogg's factory?
The answer is actually pretty brilliant.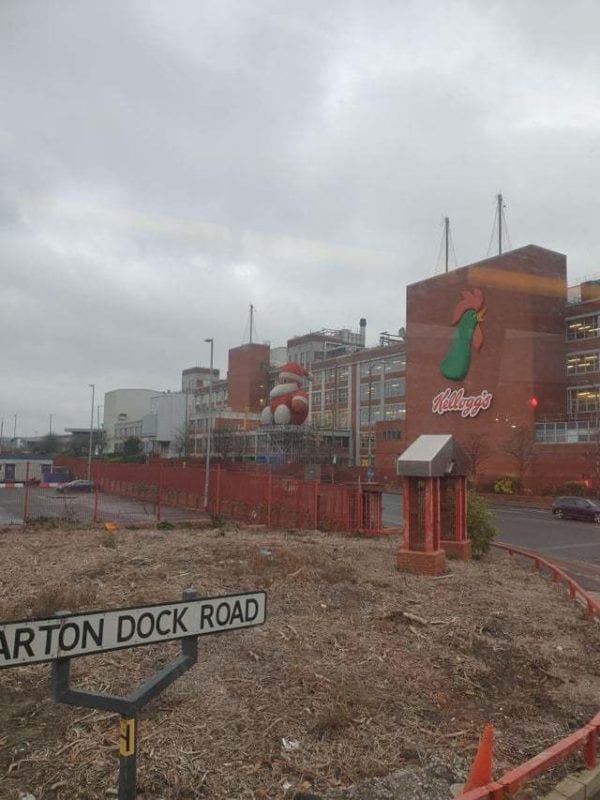 Zippy struck a chord with Mancunians when he first appeared in 2009, but he was forced into retirement by the council this year - with spokespeople claiming he was too expensive and time-consuming to build.
With a new Santa - chosen by the public - en route from Europe, the future looked bleak for Albert Square's most famous former resident.
But Kellogg's stepped in at last minute - spotting Zippy's potential to spread festive cheer to those less fortunate.
Zippy will now sit outside the factory over Christmas in exchange for food bank donations.
With these contributions, Kellogg's is hoping to support FareShare in providing meals to people in temporary accommodation. The cereal manufacturer is also collaborating with charity Young Manchester to feed kids who do not always have meals during the school holidays.
Zippy's official housewarming is this Friday - when his lights will be switched on at 6pm.