Runcorn may be a 45 minute drive from Manchester City Centre but there's no doubt that one of its best exports was a huge hit in the North West a whopping seven years ago.
If you didn't like Two Pints of Lager and a Packet of Crisps when it was in its prime did you even watch TV? No, you didn't. It was so bad that it was the best.
Well, if you're one of those many, many fans of the show then you, and all of us, may be in luck – because Will Mellor posted an Instagram video today saying he's in talks for a TV comeback.
This also comes not long after show bosses recently faced a barrage of requests for its return by fans who religiously watch the repeats on TV channel UK Gold.
And Will also revealed that he has been in talks with show writer Susan Nickson to take the reunion 'off the ground' – and if that really is the case, we hope Ralf Little can hear our prayers.
Mellor played Gaz Wilkinson in the BBC show for a decade (2001 until 2011) until the cult classic finally came to an end in its ninth and final season.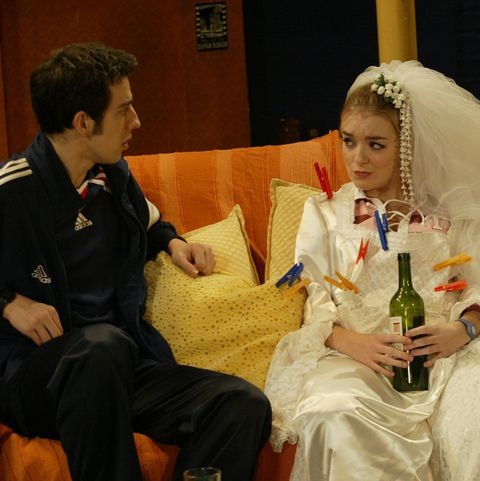 If you need your fix of Two Pints while the rumour mill rolls on, you can watch all 80 episodes on BBC iPlayer, or switch over to UK Gold every night at 11pm.
But if you're reading this, you probably already do that anyway.