There's no denying that Manchester lad Tommy Fury currently has a celebrity profile as hot as his brother Tyson's, even ahead of the Heavyweight king's bout in Las Vegas this weekend.
The brothers are currently all over TV screens at the moment, with Tyson currently in the middle of a promo run for his fight with Tom Schwarz on Saturday night and Tommy, well, sunbathing and chatting up women in the Love Island villa.
The lads are certainly making the right choices at the moment, even if some of Tommy's make you cringe so badly you turn inside out – and when asked if he was watching his brother on the popular ITV2 show, Tyson had some choice words.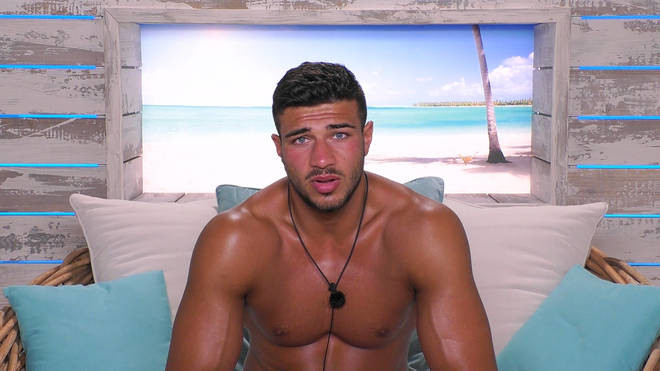 Appearing on Good Morning Britain alongside his promoter Frank Warren, Tyson told Piers Morgan and Susanna Reid that he doesn't watch the show because he gets jealous of how in shape the cast are.
He said: "Well it's not something I can say I have honestly watched ever.. I'm usually quite jealous of how they all look. Me being a fat man, they're all ripped, it's not something I wanna watch all the time, it makes me feel bad about myself."
Tyson, of course, is still rooting for his little brother, who won't be there at ringside for the first time ever on Saturday night.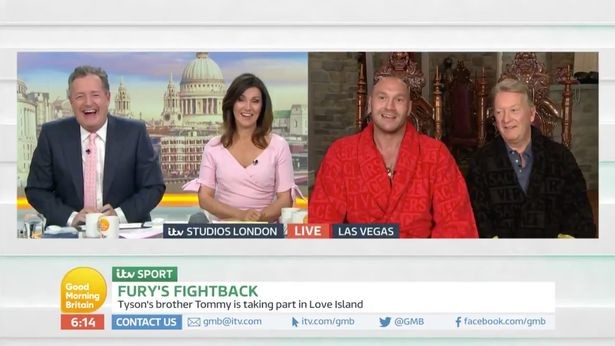 Talking about how the show will be good for Tommy's career, Fury continued: "I think it will be good for his career as a boxer, it'll make him more popular and at the end of the day you need that type of start in boxing."
"For a young kid who has had two professional fights, he'll get more views than someone who's had 50."
I'm not so sure it's the right audience, but viewers are viewers, and Frank Warren will never argue with big numbers – no matter how they are garnered.
You can catch Good Morning Britain on weekdays from 6am.