If you think your week has started badly, spare a thought for the suspected thief who accidentally flashed hundreds of people before being detained by police.
The woman in question was allegedly attempting to steal some lingerie from Harvey Nichols in town yesterday, but didn't choose the best spot to do it.
According to GMP, the would-be thief chose a second floor window as the spot to make her attempted robbery, unaware that she was very, very visible down below.
Short time ago a woman allegedly stripped in Harvey Nics, put lingerie on then put clothes over the top to steal said lingerie. Appears she didn't know she was doing this in front of a 2nd floor window witnessed by 100's of people whose cheering alerted our nearby officers Insp M

— GMP City Centre (@GMPCityCentre) June 23, 2019
Police say she stripped off to put the lingerie on, before putting her clothes back on in an attempt to cover her crime - pun intended - although she didn't bargain on massive crowd of Manc shoppers being able to see her.
Officers were drawn to the scene by 'hundreds of people cheering', looking up to see the crime in progress they managed to knick-er her.
It just so happened that yesterday was Manchester Day as well, so the city centre was extra busy.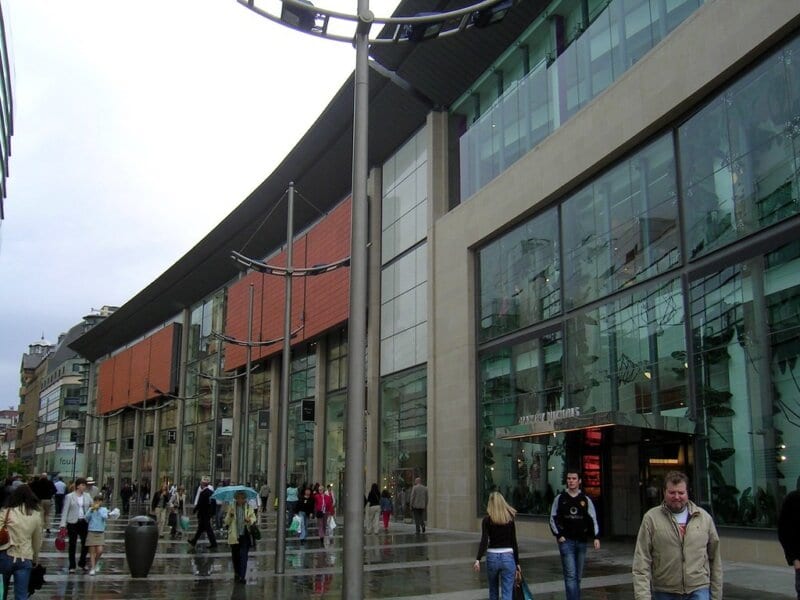 GMP City Centre wrote on their Facebook page:
"
In a bizarre end to Manchester Day a short time ago a woman has allegedly stripped in Harvey Nichols, put lingerie on then put her clothes over the top in an attempt to steal said lingerie. I can only assume she did not know she was doing this in front of a 2nd floor window. 2 of our officers attention was been drawn by hundreds of people cheering so they've looked up & seen this crime in progress, alerted the store & detained the woman. Inspector Middleton. [sic]
Oh dear. Looks like she's under a-vest then...