If you've not yet sat down to watch Don't F**k With Cats on Netflix then your weekend plans are absolutely sorted.
The mental documentary has everybody talking at the moment and focuses around a group of amateur online sleuths who launch a risky manhunt to find a twisted criminal.
Or to put it in more simple terms, a few North American computer nerds start a Facebook group and work together to try and track down a weirdo who filmed himself killing some kittens. It's genuinely gripping.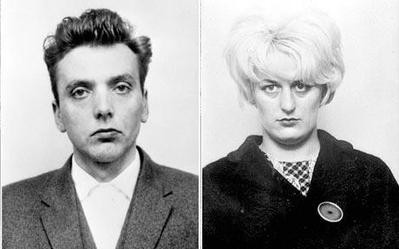 Don't worry, we won't spoil anything, but after watching it last night I feel obliged to hype it up.
The expertly paced docuseries is another banger for Netflix and is getting as much attention as Making A Murderer got when it first hit our screens all those years ago.
The series begins in a really dark part of the internet: a video begins to circulate of a young man who has two small kittens and kills them on camera. But we won't go any further than that.
What is most interesting, however, is that there is a strange connection to Manchester in the programme – or more specifically, two very infamous people from Manchester.
Well, technically Ian Brady wasn't from Manchester, but Myra Hindley was, and the pair operated in Manchester during their horrific Moors murder spree between July 1963 and October 1965.
Obviously, we're not going to go into too much detail because, again, we don't want to spoilt it for you, but let's just say the antagonist of the show is very much inspired Brady and Hindley.
"Don't F**k with Cats" is currently streaming on Netflix, and we suggest you spend your entire weekend watching it.
Comments