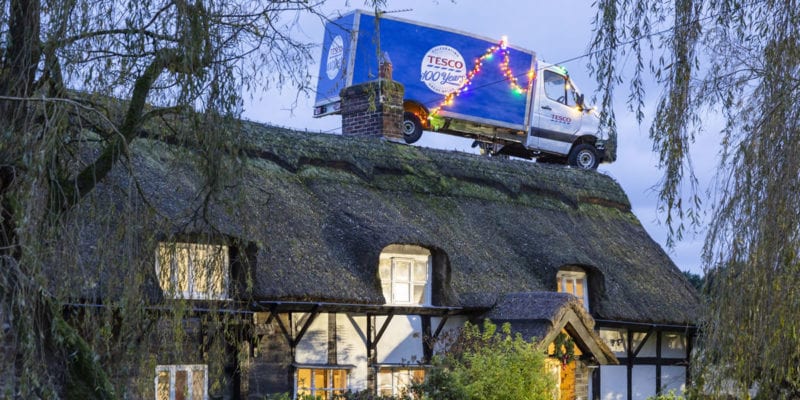 There are plenty of weird places in Greater Manchester where you would expect to find a van or a car, but they're usually burnt out or upside down.
Commuters passing this Cottage in Knutsford this morning, however, stumbled on a sight they will have never seen before – and probably never will again.
Because for some reason, a Tesco van, draped in Christmas lights, was just... chilling?
According to the Daily Express,Alessandra Bellini, Tesco chief customer officer, said: "Seeing one of our Tesco delivery vans sat on the roof of a cottage caught everyone by surprise this morning.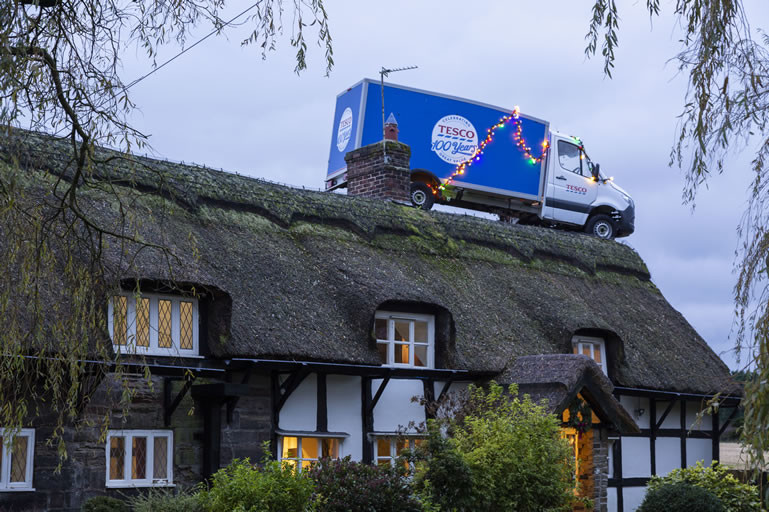 "It is certainly not something you see every day, but I suspect that anyone watching ITV this Sunday night will have all their questions answered."
Word got round pretty quickly about the scene and people quickly flocked to Knutsford park (where it can be found) to see what all the fuss was about.
It's thought that the stunt has something to do with Tesco's forthcoming Christmas advert, which will air on Sunday night – probably slap bang in the middle of I'm A Celebrity... Get Me Out Of Here!
Until then, there isn't really much to go off, but if you want to go and check it out for yourself, be our guest. We're not stopping you pal.
Comments