Good news everyone, a huge inflatable waterpark with loads of slides and trampolines has opened for summer.
And the even better news is that it's fairly local to Manchester, just over the county border in Cheshire - it should take you roughly 50 minutes to drive there from the city.
It couldn't be better timing either, as Manchester is set to be hotter than Tenerife this weekend.
Manley Mere's Cheshire Aquapark opened in May, and you'll be able to visit for a dip until it closes in October.
The park features massive trampolines, slides, the 'cyclone', inflatable climbing walls, and more than enough other stuff to keep you occupied.
Now in its third year, it promises to be even bigger and better than ever. According to a spokesperson:
"
Come along and join us for an aquatic adventure like no other – it's a great way to to have some action packed fun with friends and family flying into the air from the blast bag or getting rinsed in the cyclone whatever the weather.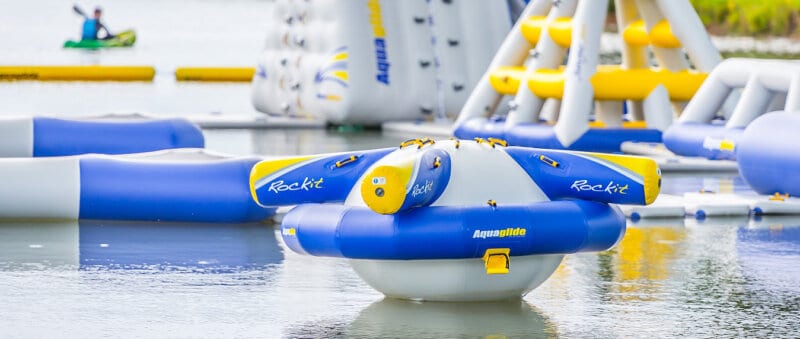 You'll get a 50 minute session with all the gear provided - for more information and tickets visit their website here.