The only thing better than cheese is an all you can eat cheese extravaganza in a local establishment.
And that's exactly what's coming to Manchester this month, courtesy of the good people at Homage2Fromage (great name).
Due to massive demand, the award-winning Northern cheese events company is expanding its cheesy repertoire in Manchester and the surrounding suburbs.
Homage2Fromage was started in Leeds by Nick Copland and Vickie Rogerson, before expanding to Sheffield, Harrogate and Manchester.
According to their website:
"
The aim of the club is to celebrate great cheese in an informal fun way - this is not about snobby cheese and wine tastings, it is about sharing one of the greatest foods ever, in a simple, relaxed way. Homage2Fromage helps you discover new cheese, meet like-minded cheese fans and hear some of the amazing stories behind cheese and cheesemaking.
They've now added a brand spanking new cheese night in Didsbury, at The Woodstock, and they're expanding their city centre event to a larger venue in the Northern Quarter, Pie & Ale.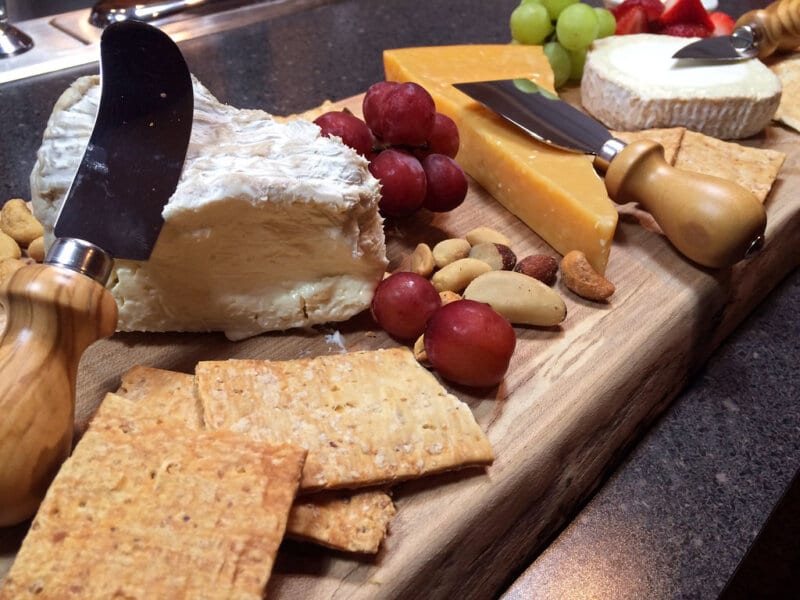 Homage2Fromage has been operating in Manchester for four years now, with their events regularly attracting up to 100 cheese fans - and their Didsbury cheese fest has proved so popular it's gone from a one-off night to a monthly event.
Their next event will be a celebration of Welsh cheese, taking place at Pie & Ale on Monday May 20th at 7pm. All you can eat cheese is on offer and tickets will set you back £15.